'Fortnite' Stone Heads Location & How to Complete Timed Trials for Week 6
Fortnite 's Week 6 Challenges are officially live, and they involve knowing where Stone Heads are looking and completing timed trials at the racetrack. In this short guide, we'll tell you how to complete each task to rank up your Battle Pass.
How to Search Where the Stone Heads are Looking in 'Fortnite'
To complete this Week 6 Challenge, simply go the location on the map marked below. As you can see, the Stone Heads are all faced towards this small hill next to the "S" in "Salty" on the Battle Royale map.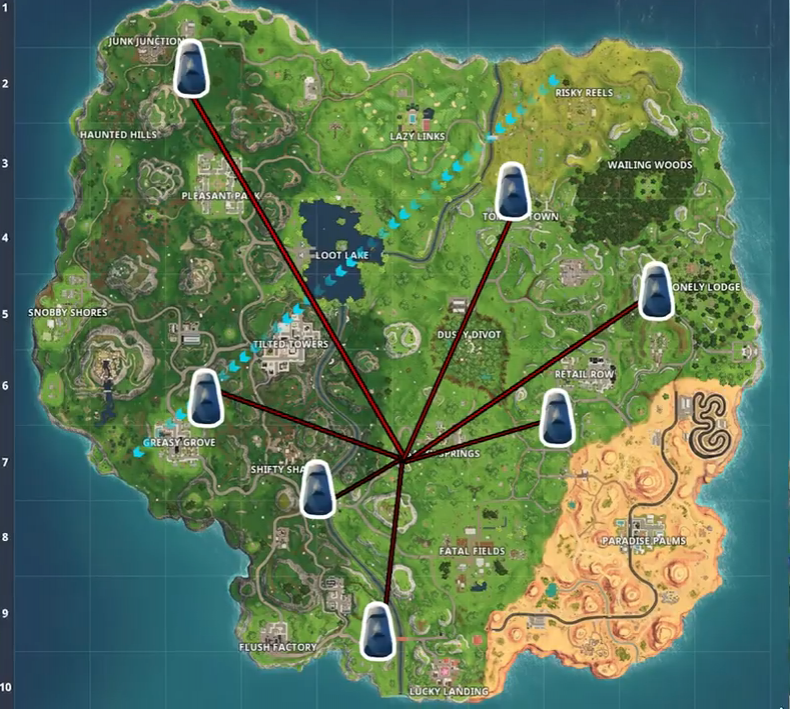 In case you need to see exactly what the location looks like, we have a picture of that too.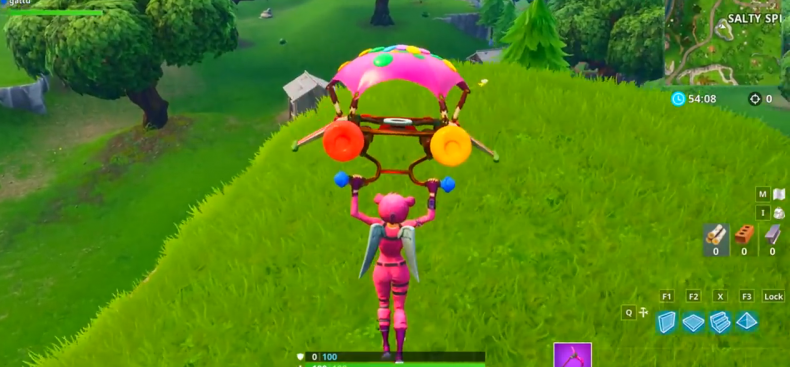 How to Complete Timed Trials in 'Fortnite'
In order to start a Timed Trial in Fortnite you must first find this clock located on the western side of the mountain in Snobby Shores and approach it with an ATK. Follow the route of clocks, and you'll complete the first of five trials.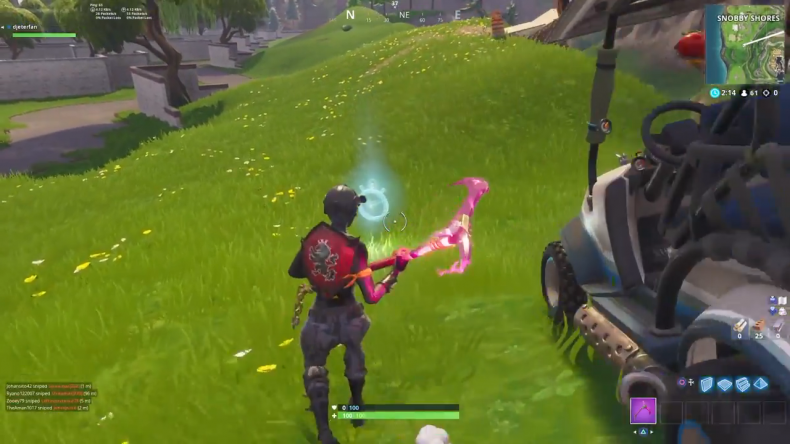 After that, there are seven more locations you can go to marked on the map below. Some trials require driving, while others focus on building. We'd suggest keeping an ATK on hand at all times.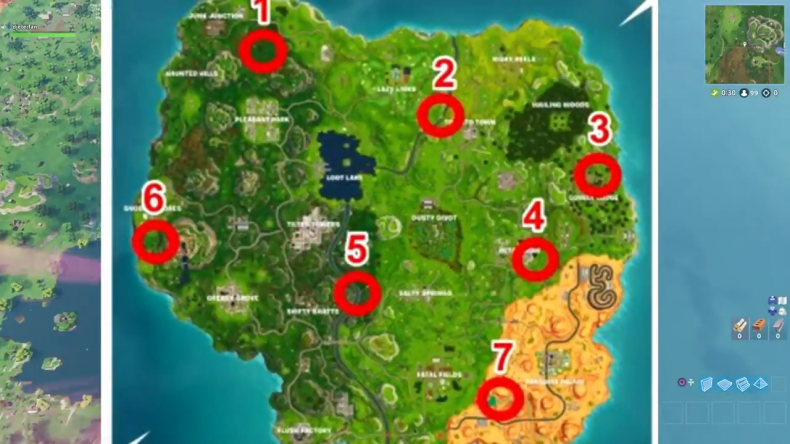 That's all there is to know to complete the trial and locate the Stone Heads. Special thanks to YouTube's HollowPoint, gattu and GudingLight for help with this guide.
Fortnite is in early access across PS4, Xbox One, Switch, PC and mobile. The challenges are the same on all platforms.
Were you able to land between the Stone Heads and complete the timed trials? Tell us in the comments section!