'Fortnite' and 'Stranger Things' Have a New, Secret Connection: Here's Where to Find it
Stranger Things surprises are waiting for Fortnite fans this week, as the Netflix show prepares to debut its third season. Fortnite players were surprised on Wednesday to find a series of Stranger Things-inspired portals to the Upside Down in the game.
Fortnite players can use these show-inspired passageways to their advantage while they're on the map to move to fast-travel to different areas. It's unclear how long the Stranger Things stamp will be in the multiplayer game, but it's expected other Netflix-inspired gimmicks may appear during the rest of the show's premiere week.
For now, only the portals are active in the game. These portals are inspired by the cracks in the Upside Down, featured in each season of Stranger Things. The end of Season 2 showed one of the main characters, Eleven, using her superpowers to close the gateway and save the human world from impending doom in the form of flesh-hungry monsters.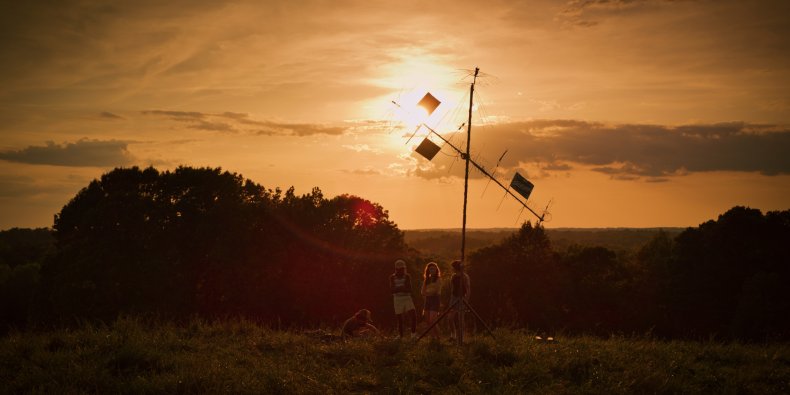 It appears the same portal may play a role in Season 3, as the trailer suggests Eleven may have locked the monsters outside of their spooky world when she closed the gate for good.
Instead of being transported into an alternate universe, Fortnite players can use these portals within the Mega Mall to transport to various areas inside the building. Each Stranger Things-inspired portal found in the mall leads to another room. It's a more secretive way to get from place to place, instead of traveling into the center of the map.
This isn't the first time Fortnite has brought entertainment-inspired temporary features to its worldwide audience. Other shows and movies featured in Fortnite partnerships include Avengers: Endgame, Avengers: Infinity War and John Wick 3.
The partnership is seemingly a way for Netflix to advertise the show to an audience of likely and prospective viewers. Fortnite remains the most popular and lucrative game in the world, generating $2.8 billion for in-game ad revenue in 2018, according to SuperAnalytics.
Netflix has called Fortnite is one of its biggest competitors in a shareholder letter published in January. "We compete with (and lose to) Fortnite more than HBO," the letter read, according to TechCrunch. "When YouTube went down globally for a few minutes in October, our viewing and signups spiked for that time... There are thousands of competitors in this highly fragmented market vying to entertain consumers and low barriers to entry for those with great experiences."