'Fortnite' Taco Shop Locations & Moisty Mire Treasure Map Challenge Guide
Fortnite 's Week 9 Challenges are live, and we want you to complete them all. In this guide, we'll reveal all possible Taco Shop locations and show you how to find the hidden treasure in Moisty Mire.
'FORTNITE' TACO SHOP LOCATIONS GUIDE
One of the strangest challenges is to visit three Taco Shops in a single match. In order to do that, you need to visit three of these locations as marked on the map below.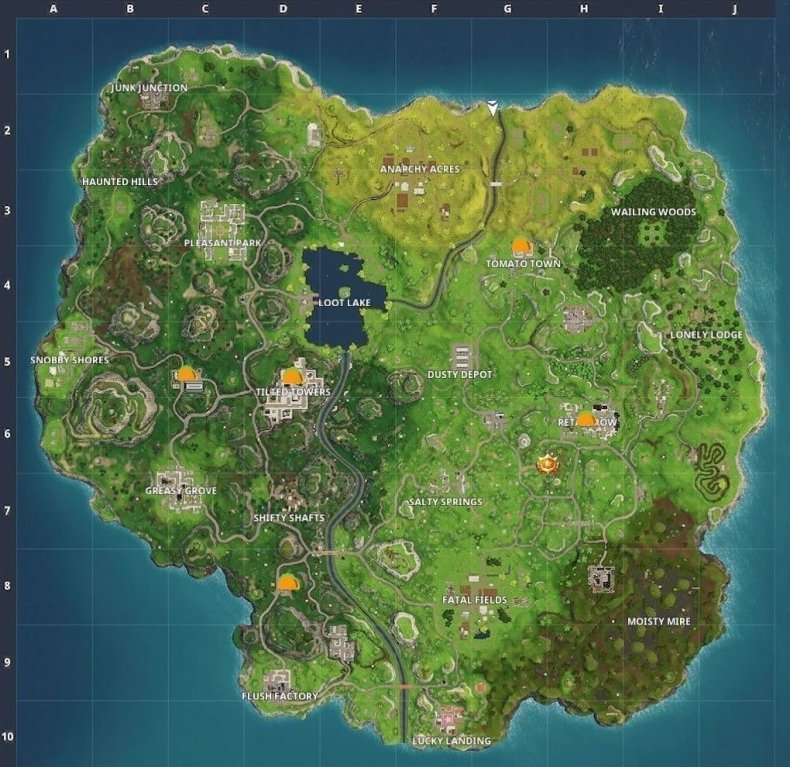 Here's some additional info and screenshots in case you need that too.
1) Tomato Town: Just north of the Restaurant. It's behind the ice cream truck.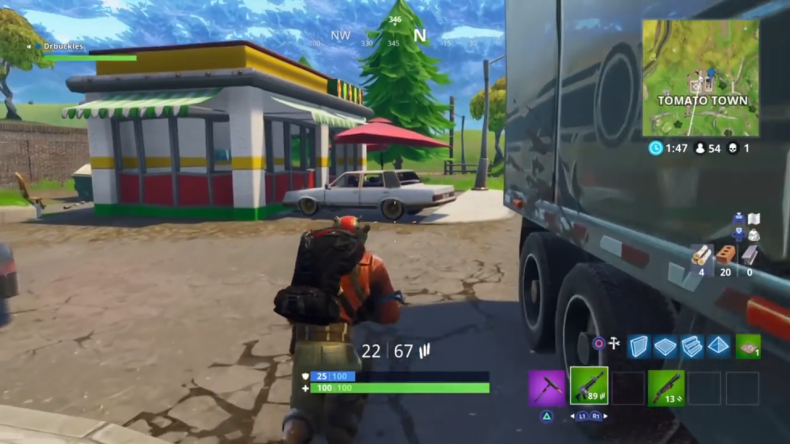 2) Soccer Stadium: Look to the north of the stadium between Tilted Towers and Snobby Shores.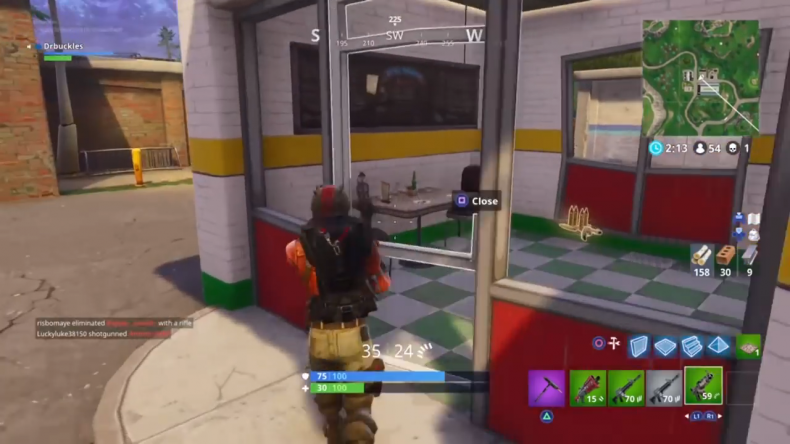 3) Tilted Towers: There are small buildings in the west side of Tilted Towers. Go there.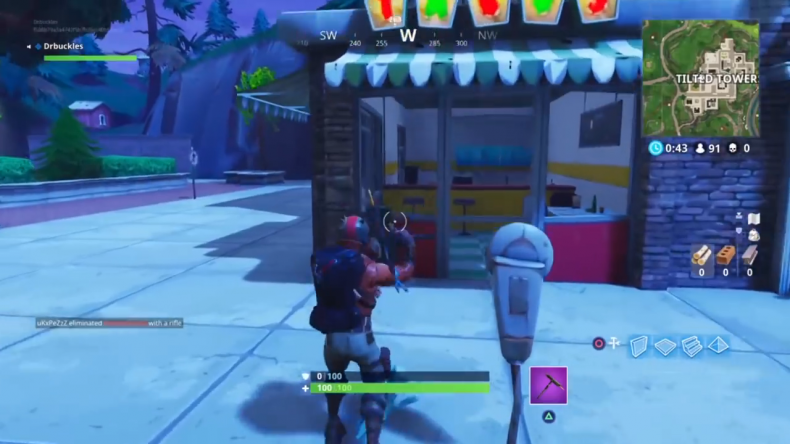 4) Retail Row: Right in the center where the "I" in Retail is.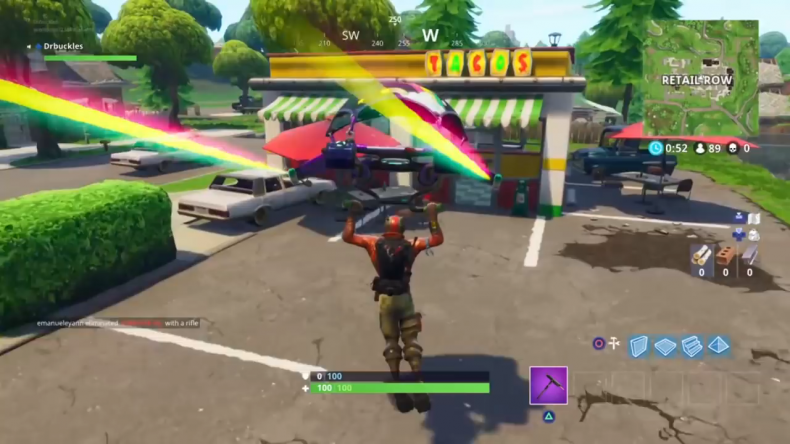 5) Between Shifty and Flush: Just east of the giant chair.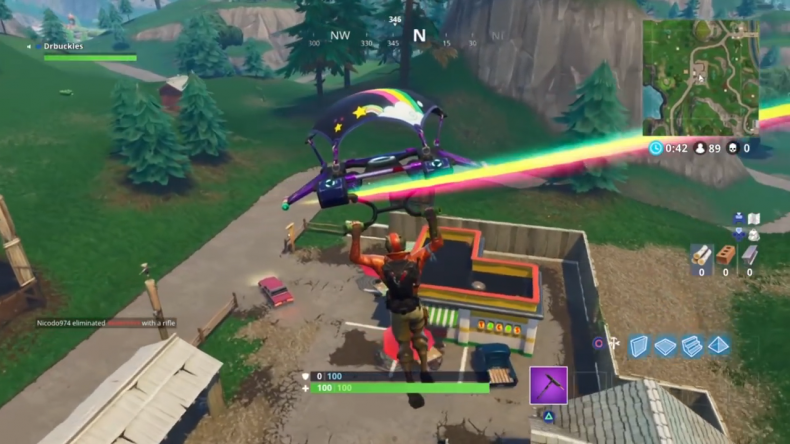 Be sure to enter three of these in a single match and you'll get your Battle Stars.
'FORTNITE' MOISTY MIRE TREASURE CHALLENGE
In order to complete this challenge, you must head east of Retail Row. Diagonally from the compound structure, you'll see two houses. It's marked on the combined Week 9 Challenge map above.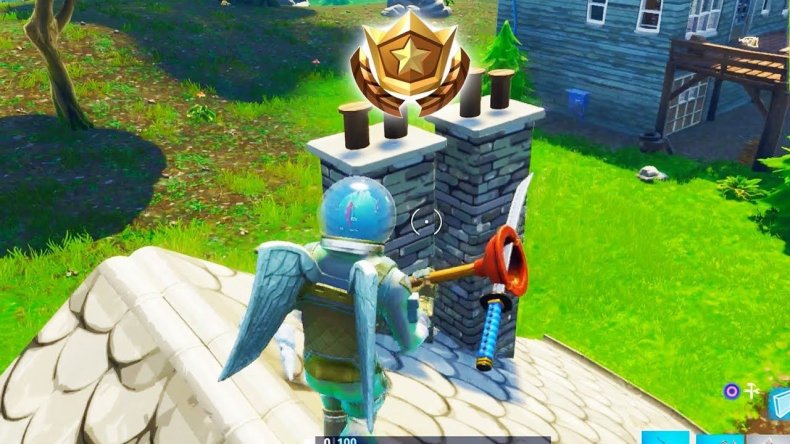 The exact location is on top of this house with two chimneys. Grab the Battle Star and profit!
Fortnite is in early access across PS4, Xbox One, PC and iOS. Progress in these challenges carries over across all platforms.
What are your thoughts on Fortnite's Week 9 Challenges? Were you able to locate all the Taco Shops and the treasure in Moisty Mire? Tell us in the comments section!