'Fortnite' Throw the Flying Disc Toy & Catch It Week 3 Challenge Guide
Fortnite Week 3 Challenges are officially live, and the toughest one of the bunch asks players to throw the Flying Disc Toy and catch it before it lands. In this guide, we'll tell you how to get the task done quickly and easily.
How to throw and catch the Flying Disc Toy in Fortnite
In order to complete this Week 3 Challenge, you must first unlock the Flying Disc Toy at tier 35 of the Season 9 Battle Pass. There's also a more ornate option available at tier 68 as well, but that one's not mandatory. Unfortunately, the level grinding to get here by Week 3 is probably more difficult than the challenge itself. Once you reach tier 35, equip the Flying Disc Toy from your locker's emotes section.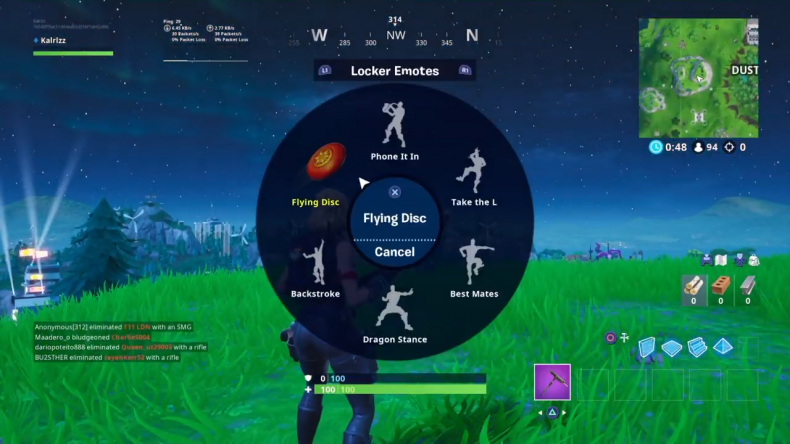 In-game, try to land in an elevated position such as on the hills surrounding Dusty Divot. Now, all you have to do is toss the Flying Disc in the air by pointing the stick upward and pressing the emote button. The disc will go straight up. Just run into it before it hits the ground to catch it. You only need to do this once to complete the challenge. That's all you need to know about throwing the Flying Disc in Fortnite.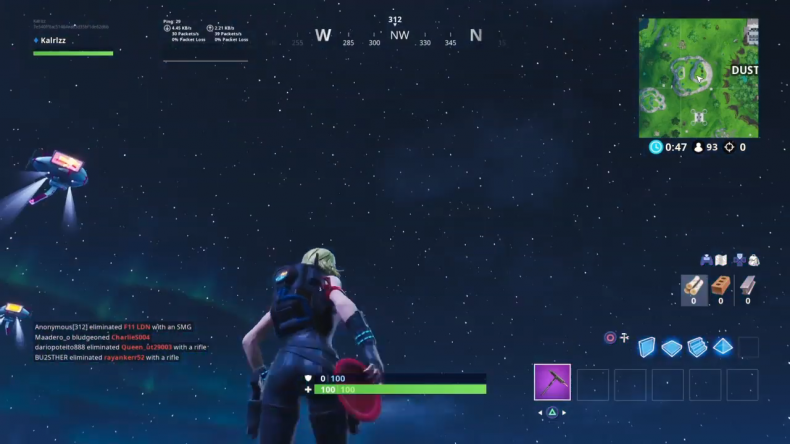 Fortnite is available now on PS4, Xbox One, Switch, PC and mobile. The Flying Disc challenge is the same on all platforms.
Were you able to throw the Flying Disc and catch it? Which Week 3 Challenge is your favorite? Tell us in the comments section!