'Fortnite' Timed Trial Locations Week 3 Challenge Guide
Fortnite 's Week 3 Challenges are live, and we're here to help you figure out the toughest one. Let's complete three Timed Trials.
How to Complete Three Timed Trials in 'Fortnite'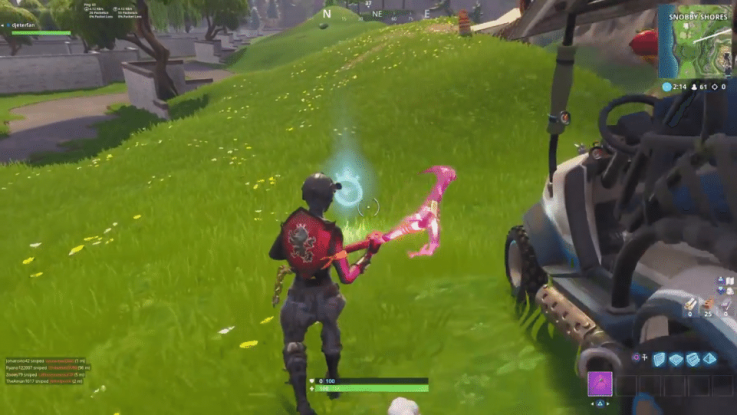 This Challenge was used back in Week 6 of Season 5, and it's essentially the same as last time. Start the Trial by approaching a floating clock. After that, there are a few more Trials to be found at different points on the Battle Royale map. Make sure you have plenty of materials, because many of the routes require building. Luckily, you don't need to finish all the Trials in a single match.
Here are the exact coordinates to be aware of:
At the Villain's Hideout (B4/B5)
East of Dusty Divot (F5)
The Shifty Shafts Bridge (D8)
Outside Tomato Temple (G3/G4)
South of Tilted Towers (D6)
You only need to visit three of these locations to complete the Challenge. We've embedded a full map view for those who need it.
That's all we know about Fortnite's Week 3 Challenges for now. If you're looking for the latest Secret Battle Star banner, we've got a guide for that too .
Fortnite is available now on PS4, Xbox One, Switch, PC and mobile.
Were you able to complete all Week 3 Challenges using this guide? How are you feeling about Fortnite Season 6 so far? Tell us in the comments section!
'Fortnite' Timed Trial Locations Week 3 Challenge Guide | Tech & Science