Fortnite Week 4 Challenges are officially live, and one of the weirdest tasks on the list asks players to collect a Tomato Basket from a nearby farm. In this guide, we'll reveal the basket's location and detail everything you must do to collect it.
Fortnite Tomato Basket from a nearby Farm location
While you may have assumed that you'd be heading to Frenzy Farm or the Orchard for this Week 4 Challenge, that is not the case. Instead, the Tomato Basket can be found at the Farm located here, northeast of Colossal Coliseum. You can use the dark shading on the minimap to guide you to the right location. You'll know you're in the right place when the Steel Farm Landmark notification pops up.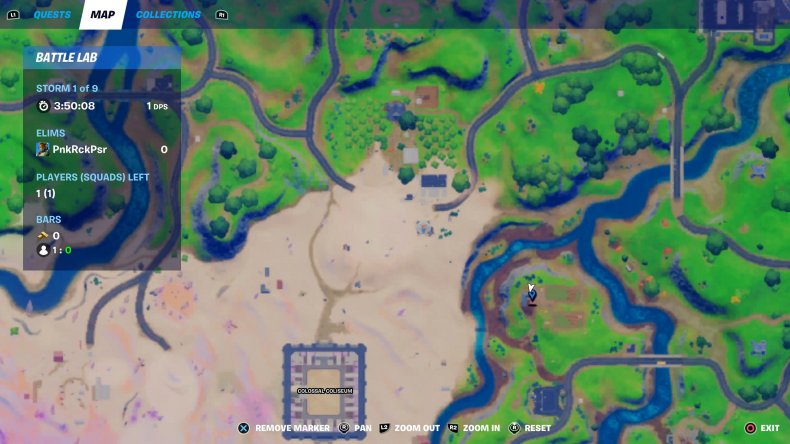 Once you get there, you'll see this huge farmhouse. Go inside.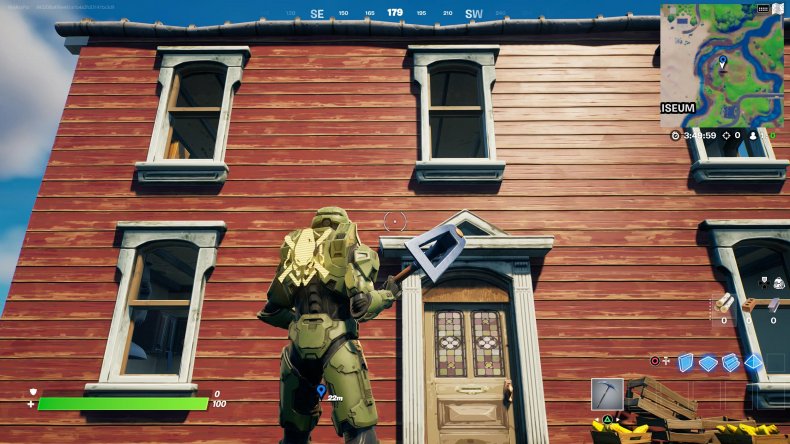 Hang an immediate left to get to this kitchen area. The Tomato Basket will be sitting on the little cart in front of you. We wrote this guide a little early, so it's not pictured in our screenshot, but it will be there for you. It's a big bag of Tomatoes. Collect the Tomato Basket by interacting with it, and the 20,000 Battle Pass XP reward is yours.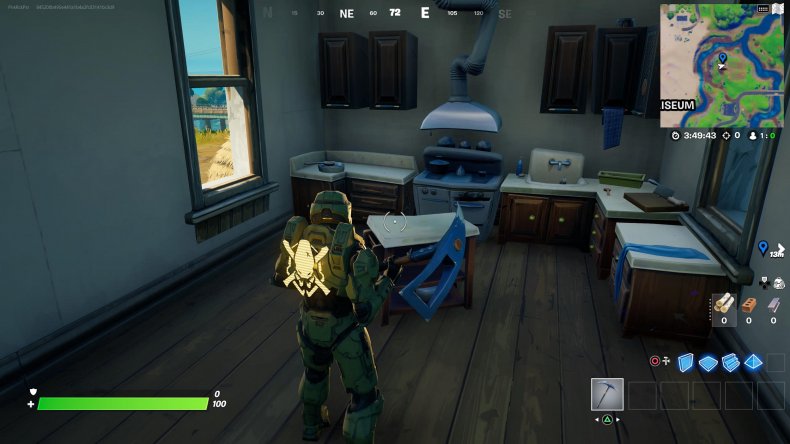 Fortnite Week 4 Challenges/Quests
Collecting a Tomato Basket from a nearby Farm is just one of the eight new challenges going live in Fortnite Thursday morning. Just like the other quests that have dropped during Season 5, some of these must completed in the next seven days if you'd like to claim the reward. While it helps that Operation Snowdown is also there to add to your XP total, it never hurts to have more avenues to tier up.
Here's the full list of Week 4 Challenges for those who've yet to check it out at the in-game quest log:
Eliminations within five meters (one)
Eliminations while below 50 health (one)
Eliminations at full health and shields (one)
Destroy enemy structures with a Pickaxe (10)
Damage opponents with a Pickaxe (100)
Collect a Tomato Basket from a nearby Farm
Ignite and dance at a Tomato Shrine near Pizza Pit or Pizza Food Truck
Legendary Quest: Damage from above (4,000/8,000/12,000/16,000/20,000)
That's all you need to know about collecting a Tomato Basket from a nearby Farm in Fortnite.
Fortnite is available now on PS5, PS4, Xbox Series X|S, Xbox One, Switch, PC and Android.
Were you able to locate the Tomato Basket at a nearby Farm? Which of the Week 4 Challenges is giving you the most trouble? Tell us in the comments section!