Fortnite Week 7 Challenges ask players to discover Tony Stark's Hidden Lake House Laboratory. Given that the area is hidden, many of the game's Battle Royale faithful may be unaware of its precise location. In this no-nonsense guide, we'll show you how to find the concealed Stark lab quickly and easily.
The location of Tony Stark's Lake House
In order to find Tony Stark's Hidden Lake House Laboratory, you must first find the Lake House itself. As marked on the map below, Tony Stark's Lake house is west of Steamy Stacks and north of the main Stark Industries building. You can actually see it on the minimap.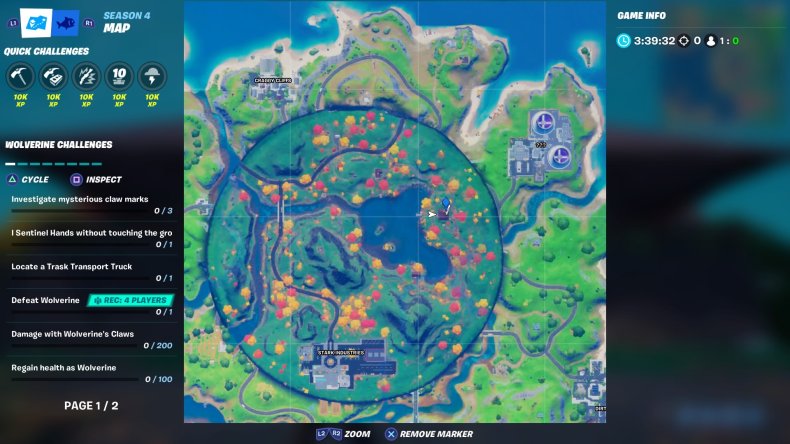 How to find Tony Stark's Hidden Lake House Laboratory
Once you land there, uncovering the Hidden Lake House Laboratory is pretty easy. Simply enter through the front door and strike your Pickaxe at the small area of stone floor behind the couch. As seen in the screenshot below, doing so opens up the square hatch down into the Lake House Laboratory.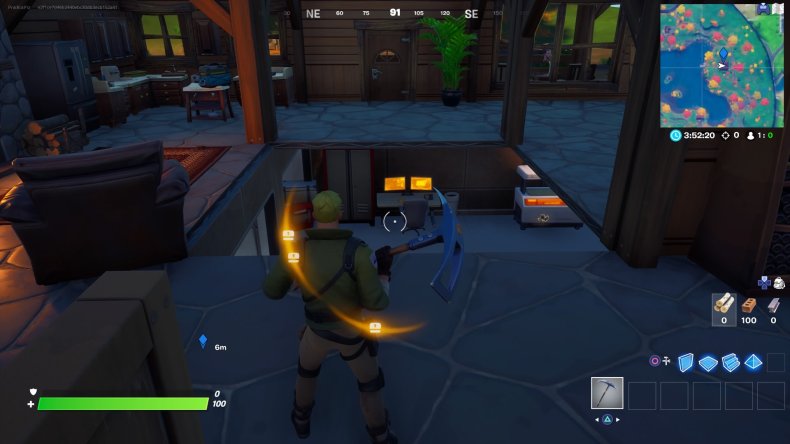 When you drop in, you'll see a bunch of computers and other strange gadgets. This location might play a bigger role in stopping Galactus in the weeks to come. For now, however, getting here is all you've got to do to polish off this simple Week 7 Challenge.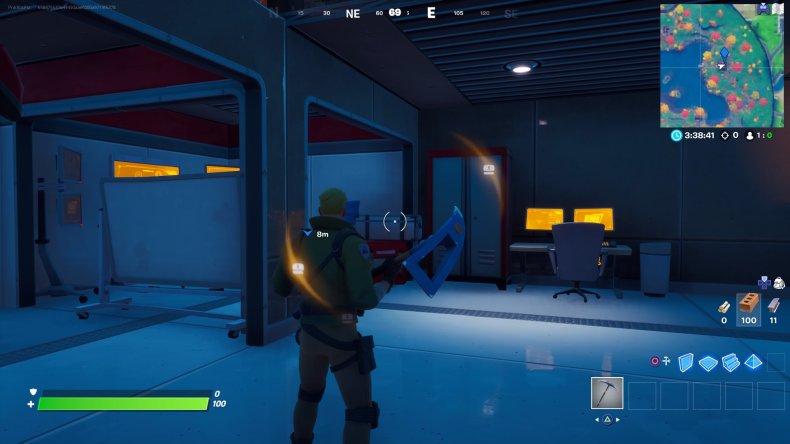 Fortnite Week 7 Challenges
Discovering Tony Stark's Hidden Lake House Laboratory is just one task on the larger list of Week 7 Challenges to debut in Fortnite on Thursday. Here's a look at the full list of objectives for those who've yet to check out the in-game Challenge Table:
Search Chests at Catty Corner (seven)
Eliminations at Craggy Cliffs (three)
Enter the Vault in Doom's Domain
Destroy Cobwebs at the Authority (three)
Discover Tony Stark's hidden Lake House laboratory
Drive a car from Sweaty Sands to Misty Meadows in less than four minutes without getting out
Deal damage after knocking an opponent back with Storm's Whirlwind Blast (1,000)
Deal damage to opponents at Coral Castle (500)
Defeat Wolverine / Damage with Wolverine Claws (200) [Wolverine Challenge]
Most of this week's tasks are pretty self-explanatory, as even Wolverine skin collectors should have defeated Wolverine sometime last week. This time, all you've got to do is defeat Wolverine again and then do some damage with the Wolverine Claws he drops. For the most part, Week 7 features a fairly easy group of challenges.
Fortnite is available now on PS4, Xbox One, Switch, PC and Android.
Were you able to discover Tony Stark's Hidden Lake House Laboratory? Which of the Week 7 Challenges is giving you the most trouble? Tell us in the comments section!