Fortnite has a new Wolverine Challenge for Week 5 that asks players to locate a Trask Transport Truck. Below we'll show you where the truck is located and explain what to do when you reach the spot.
Fortnite Trask Transport Truck location
While there are several different tracks scattered across Fortnite's Battle Royale map, the one you're looking for is northwest of Doom's Domain and northeast of Coral Castle. It's somewhat close to Locke's Lighthouse. You'll see it as a small cluster of objects on the minimap.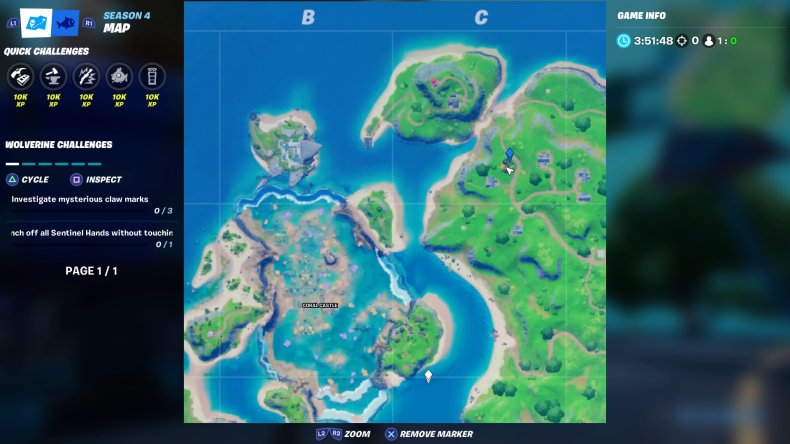 Once you get there you'll notice a circular landmark PoI with a stretch of road for Trask Industries and the Trask Transport Truck sitting underneath. You might also get a Landmark notification for Trask Transport Truck if you've never been there before.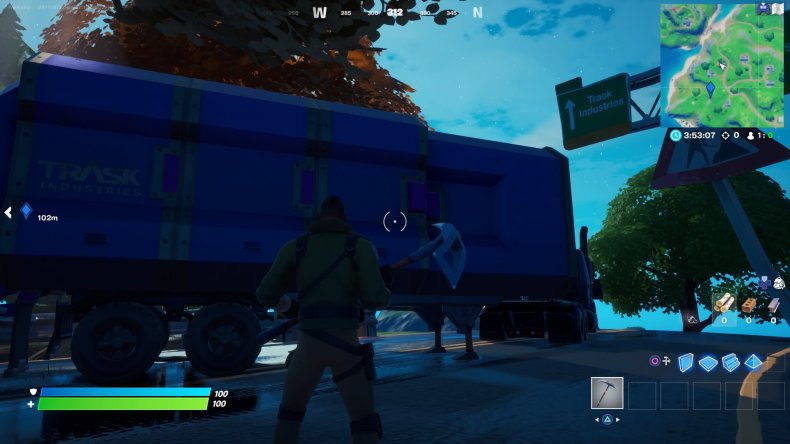 The challenge should complete once you land there, but if it doesn't check off, try going into the back of the truck area. This is a new feature as of update 14.20, so it may be required for the Wolverine Challenge to complete. Once you finish the objective you'll be rewarded with the Wolverine MCG Glider.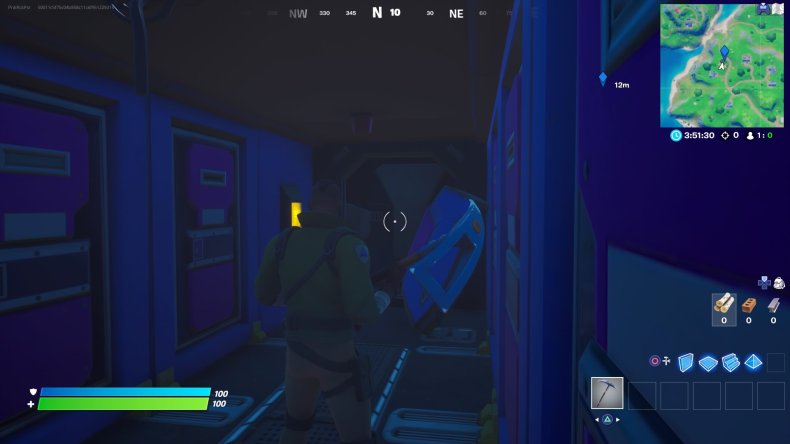 Fortnite Week 5 Challenges
The Week 5 Wolverine Challenge is exclusive to Battle Pass owners, but there's a wide assortment of additional objectives that went live for everyone else Thursday morning. Here's the full list of public Week 5 Challenges for those who've yet to see them at the in-game Challenge Table.
Search Chests at Doom's Domain (seven)
Eliminations at Dirty Docks (three)
Drive a car from Slurpy Swamp to Catty Corner in less than four minutes without getting out
Collect Floating Rings at Coral Castle
In a vehicle, jump through the Flaming Ring at Salty Springs
Make a Stark Robot dance
Destroy Gorgers (one)
Deal damage to opponents at the Authority (500)
Deal damage to opponents at Stark Industries (500)
Locate a Trask Transport Truck [Wolverine Challenge]
The MCG Glider is just the beginning when it comes to earning rewards from Wolverine Challenges. Over the next few weeks players will also have the opportunity to unlock what leaks suggest will include the proper Wolverine Outfit, a themed spray and a Wolverine Claw Pickaxe style. An alternate skin style will presumably be up for grabs as well. In other words, those who've liked the Wolverine Challenges so far still have plenty left to do.
Fortnite is available now on PS4, Xbox One, Switch, PC and Android.
Were you able to find the Trask Transport Truck? What do you think of the Wolverine Glider? Tell us in the comments section!