'Fortnite' Travis Scott Concert Start Time: Get Into Astronomical Early
With only a few days since it was announced, the Travis Scott Fortnite concert is almost here. Combining the artistic hype beast with the colorful world of Epic Games' battle royale is a match made in tween heaven. Travis Scott's Astronomical will be a unique experience that will take players away from their homes and bring them into a magical world with floating heads, giant ice cream cones and a brand new track being premiered.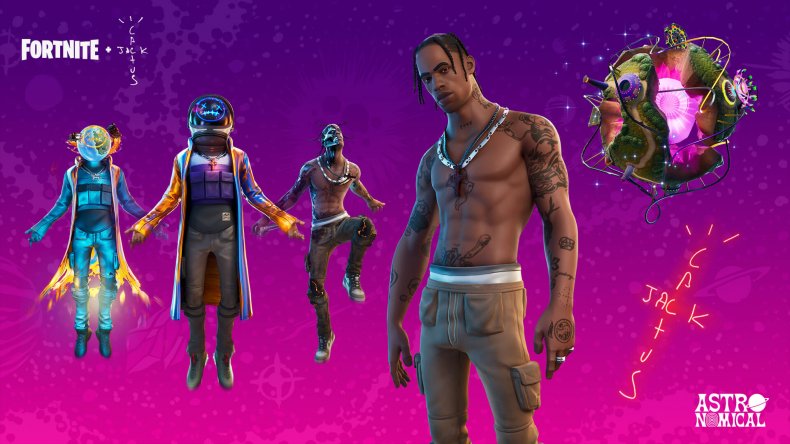 The 18 GB on PC download of Fortnite patch 12.41 needs to go through before you can log into the game and see the concert. The patch can take a while to download so make sure that your client is up to date before the concert starts. One of the worst feelings is when you try and log into a big event, only for you to be stuck in the loading menus while everyone else is on.
Players needing to get their Scott fix early, can purchase a set of skins on the Item Shop featuring the rapper's likeness. If having a shirtless multimillionaire isn't to your liking, there's also Cactus Jack, Scott's globe-headed alter ago.
Fortnite Travis Scott Concert Start Time
The concert will happen twice in each region, with players on the North American server being able to choose between April 23 at 7 p.m. EDT. or April 25 at 6 p.m. EDT. It's unclear if this will be a separate game mode or part of the main map, but it seems more likely that Epic Games will create a separate menu option for players to join.
Make sure you log onto the game at least a half hour early to make sure you get a spot. Emails sent out to players warn that "if capacity is reached please join us for one of the other shows." That means there's a set amount of room for those who want to watch the virtual concert and nobody wants to struggle to get in. Waiting a whole two days just to get a chance to see the concert is tolerable but having to do it because of server capacity is kind of lame.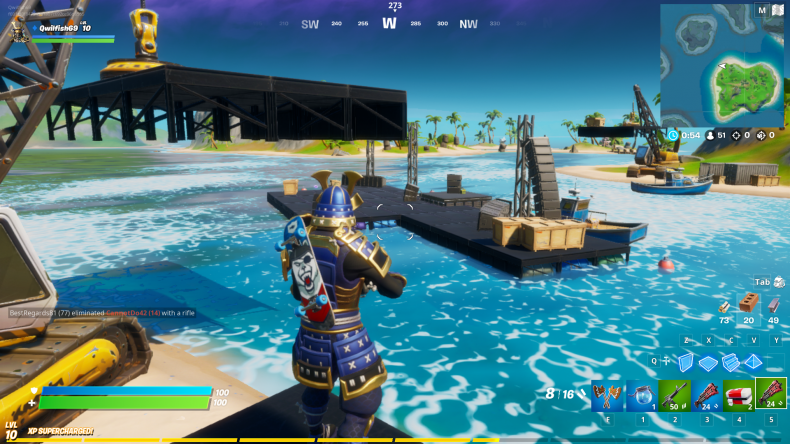 Fortnite Travis Scott Concert Stage Location
The stage for the Travis Scott Astronomical concert has already started to get virtually assembled north of Sweaty Sands. If you want to complete the Travis Scott challenges then visiting this locale early is a must.
The idea of the Travis Scott concert is certainly enticing and should keep