'Fortnite,' Travis Scott Partner for In-Game Astronomical Concert Series to Banish Quarantine Blues
Travis Scott will be playing a virtual concert in Fortnite to keep quarantined gamers entertained this week. The rapper and musician will be showing off his alter ego in an event that describes as "an other-worldly experience inspired by Cactus Jack's creations," according to a news release.
The Astronomical event will take place from April 23 to 25 and feature concerts in multiple regions during that time.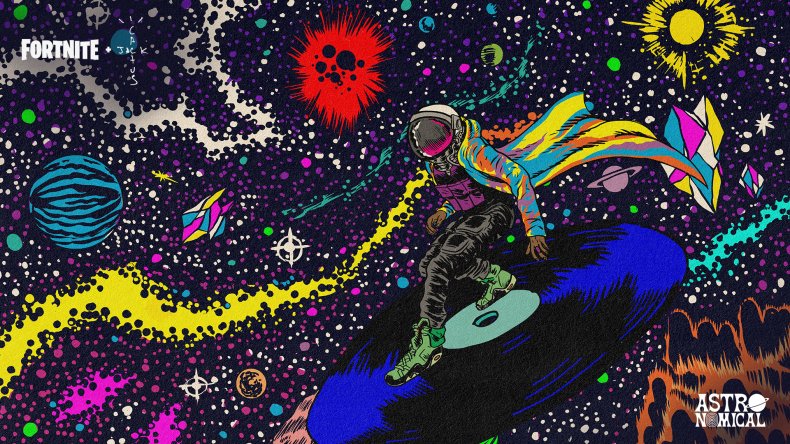 Starting April 21, players will be able to purchase a Travis Scott skin as well as a few select emotes. As part of the Icons line, Scott joins the likenesses of Tyler "Ninja" Blevins, Mashmello and Major Lazer as real-world people brought to life in the Item Shop marketplace. There will also be a series of Astronomical challenges starting on April 21 that will allow players to unlock even more content.
When and Where to Watch Travis Scott Fortnite Concert
The Travis Scott Astronomical Fortnite event will be taking place at different times for different regions. Expect to see a game mode added to your lobby 30 minutes before the concert is set to go live. The Americas servers will have their first concert at 7 p.m. EDT on April 23 with a follow-up performance on April 25 at 6 p.m. EDT.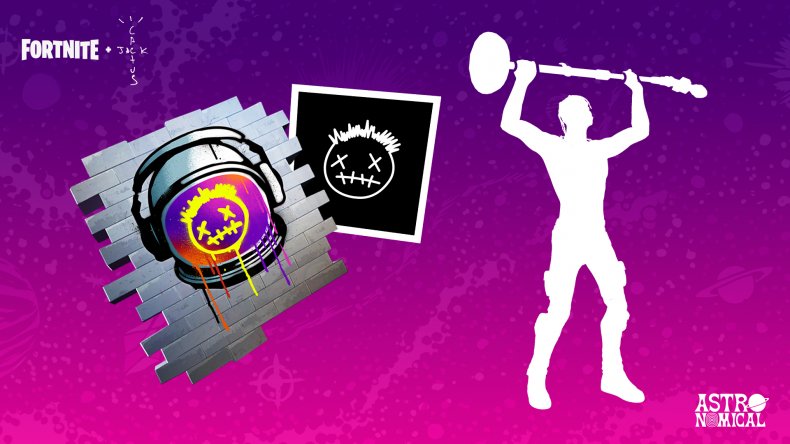 If you watch the concert, you'll unlock the Astroworld Cyclone glider and two unique loading screens. The glider features a roller coaster seat with a shiny grill in front, making it one of the more unique ways to jump out of the battle bus. But being fashion-forward and over-the-top is part of Scott's style. We still don't know what the concert will bring, but you can expect to see some pretty outlandish visuals and interactivity never seen before in Fortnite.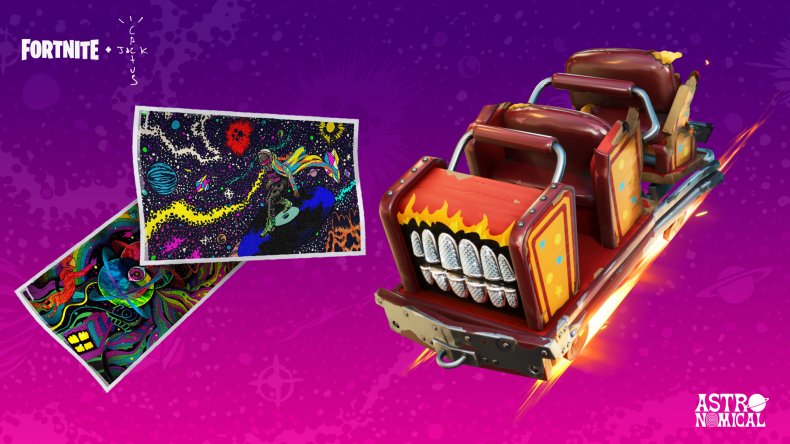 Some players managed to figure out that the Travis Scott concert was coming before the initial announcement. Posters around the map teased that something was coming but it wasn't until data miners heard one of Scott's songs in the game files that the concert was revealed.
The original Fortnite concert put on by Marshmello completely shattered records for the game, with nearly 11 million players logging on to watch. Expect to see it as popular as an event for Scott, especially with everyone being stuck at home. With other games such as Valorant and Apex Legends vying for the top video game shooter spot, Fortnite has a lot of potential to live up to.