'Fortnite' Treasure Map Signpost Paradise Palms Week 8 Location Guide
Fortnite 's Week 8 Challenges are live, and one of them asks you to search a Treasure Map Signpost in Paradise Palms. The way the challenge is described seems new, but it's actually been done many times before. Below, we'll tell you where the Treasure is located.
Search the Treasure Map Signpost found in Paradise Palms
This challenge is basically a recreation of the old Treasure Map challenges from past seasons of Fortnite, except this time they require you to find the map before heading to the Battle Star. With that in mind, look for the Signpost in Paradise Palms marked on the map below. It's right in the center of the location.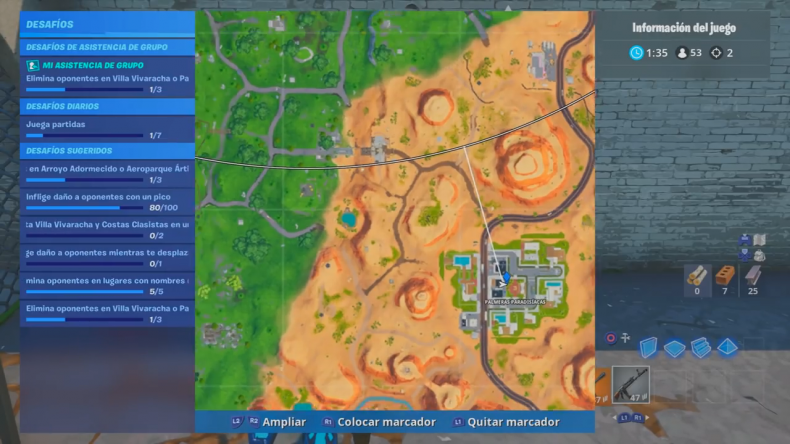 This is what the signpost looks like. It's on the wall behind this gate.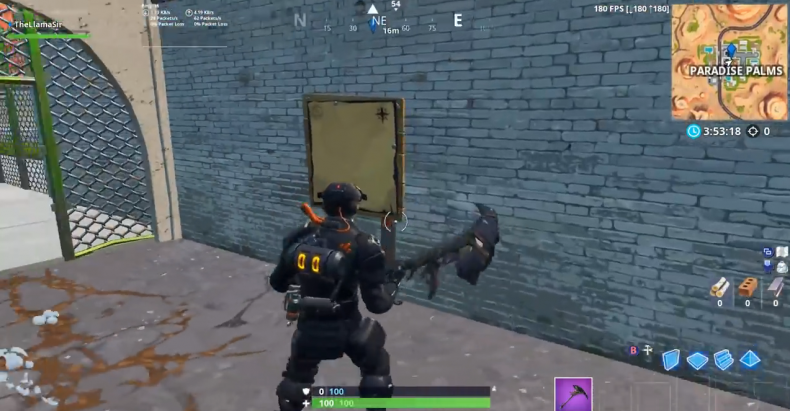 The Treasure map looks like this. It offers a hint about where to go next.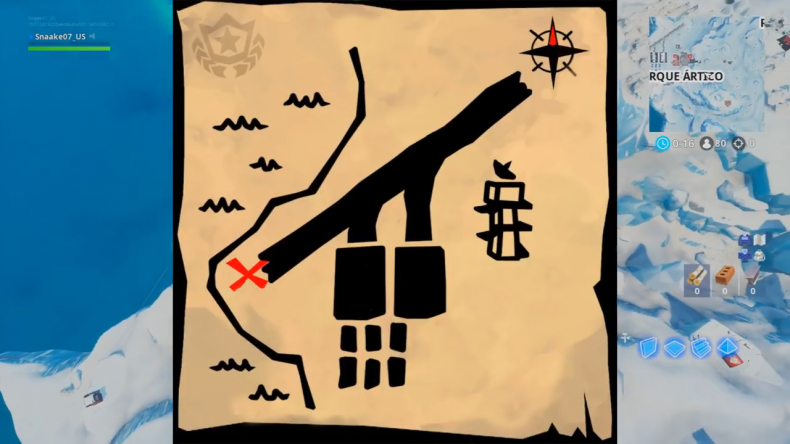 Search the X on the Treasure Map Signpost in Paradise Palms
Even though the second part of the challenge references Paradise Palms, that's not where you're headed. Instead, go to Polar Peak and you'll see this formation of two Expedition Outposts and a long landing strip. It looks just like the shapes on the map.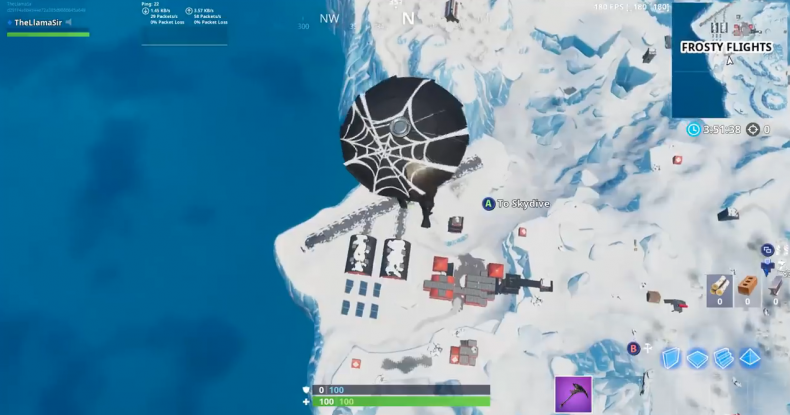 As dictated by the map, the Treasure is located at the end of the landing strip. That's all you need to know to follow the Treasure Map Signpost in Paradise Palms.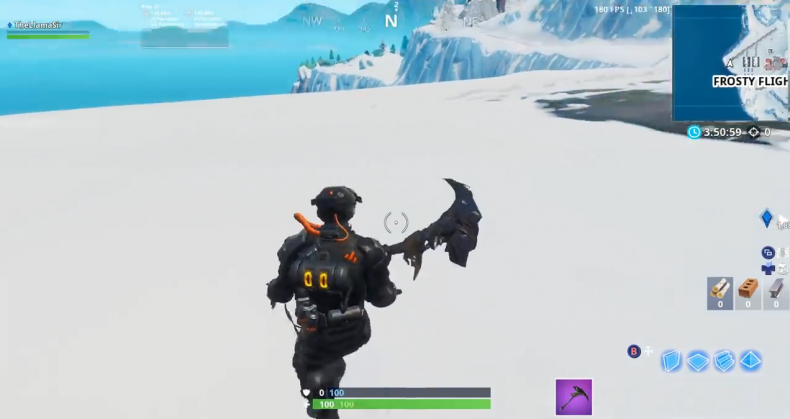 Fortnite is available now on PS4, Xbox One, Switch, PC and mobile. The Week 8 Challenges are live now.
Were you able to find the Treasure Map Signpost? What do you think of this new challenge format? Tell us in the comments section!