Fortnite UFOs Unvaulted: Where to Find UFOs
Fortnite UFOs have returned, just in time for the Flying Objects Weekend event. Flying saucers, which have remained vaulted for some time, can now be found in-game again. If you're looking to turn your time in Fortnite into an extraterrestrial affair, good news! You can track down all the UFOs on the Fortnite map right now.
Saucers are useful vehicles you can hop in and move about the Fortnite world. If they're good enough for aliens, they're good enough for you. These flying crafts let you attack opponents and abduct players and props from the map. They play similarly to Choppas and can fire powerful energy balls that can damage both enemies and vehicles as well as knock them back.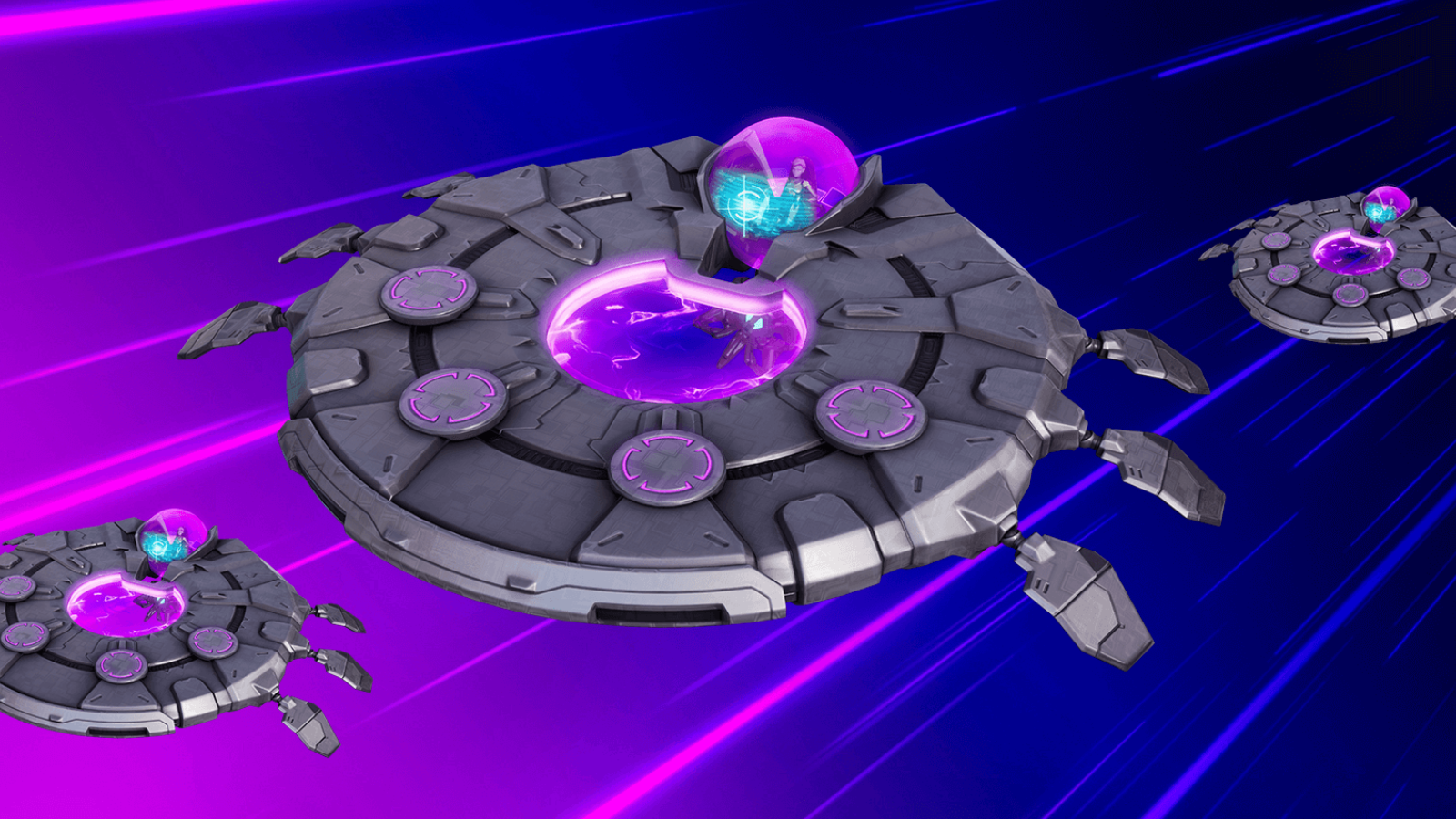 Abducting people is pretty hilarious, as you can use the UFO to lock on to and pick up enemy players, then drop them. You won't cause any fall damage by doing this, but you can drop enemies onto others to damage them. All of these abilities make finding Fortnite UFOs worthwhile, but first, you're going to have to do a little scouting.
If you want to locate a Fortnite saucer, you're going to need to know the general areas to look in. Find all UFO locations in Fortnite below, and get started on your search, as this is a limited-time event and the UFOs won't remain unvaulted for long.
All UFO Spawn Locations in Fortnite
The Fortnite Flying Object Weekend event is going on all weekend, from Friday, August 12 through Monday, August 15. That means there's only a short amount of time to start searching for the UFOs to terrorize your enemies with.
Finding Fortnite saucers isn't difficult, as they're totally unmistakable. You just need to know a general location to look in. Once you're there, just look for massive purple and steel gray vehicles. They're disc-shaped (hence their "saucer" nickname) with a ring of light in the center.
You can find Fortnite UFOs located in the following areas:
Northwest of Sleepy Sound
South of Logjam Lotus
Southeast of The Daily Bugle
Northeast of Greasy Grove
North of Chonker's Speedway
South of the Joneses
Once you've found your UFO, you can start flying around the map and bringing pain to your opponents. A Victory Royale is in your sights. Don't let this UFO opportunity slip through your fingers!
As cool as UFOs are, this isn't the most exciting thing in the Fortnite universe at present. Get ready for an upcoming Fortnite Dragon Ball Z collaboration on August 16, 2022.