'Fortnite' Update 11.0 Adds Chapter 2 Map, Boats & Weapon Upgrades - Patch Notes
Fortnite Update 11.0 is finally live after two days of server downtime, and the patch notes have big implications. The old-school Island has been replaced by a totally new map, players can pilot boats and there are weapon upgrades. Check out more details in the summary notes below courtesy of an Epic Games blog post.
Fortnite Update 11.0 Patch Notes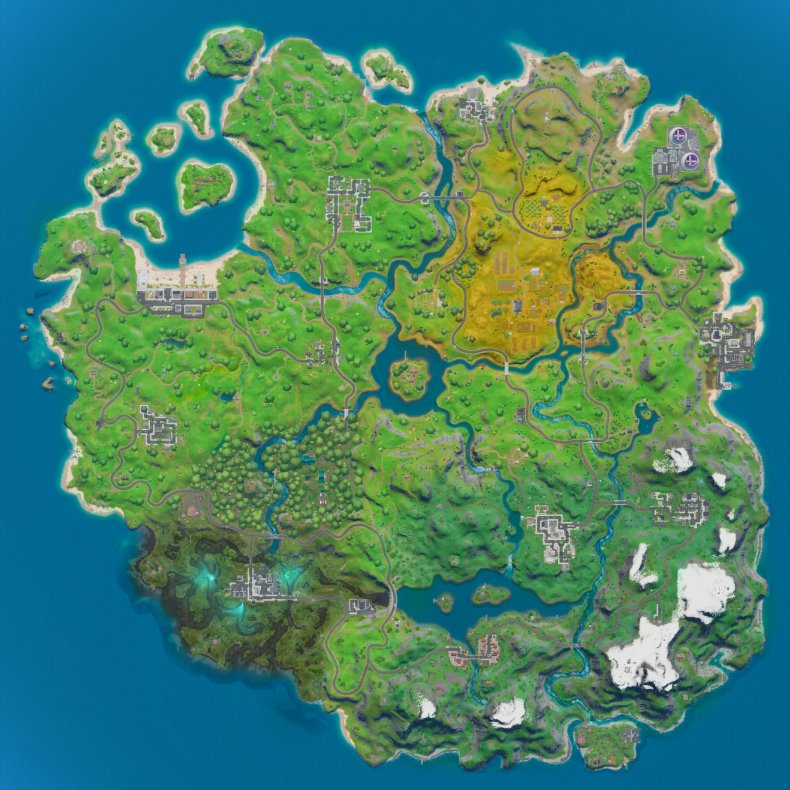 Complete patch notes have yet to be posted, but these are the major changes in the Chapter 2 update as documented by Epic.
A New Map: A totally new world with 13 new locations. Some past favorites, like Risky Reels, are also back.
Water Gameplay: It's possible to swim, fish and use motorboats.
Squad Support: Bandage Bazooka item, the ability to carry teammates and group emotes.
Hideouts & Explosives: Hide in haystacks and dumpsters or shoot explosive barrels.
Weapons: A streamlined arsenal and the ability to upgrade weapons using resources at an upgrade bench.
New Battle Pass: Reworked XP system and less grind with medals earned in-game.
Following two days of server downtime, Fortnite Chapter 2 absolutely delivers on the hype many fans have speculated about. With a brand-new map and totally reworked gameplay mechanics, the 11.0 Fortnite update should feel totally new to experienced and returning players alike. The overhauled arena is far more varied in its approach than the flat Island, which enhances the tactical nature of the mode. In short, this is Fortnite like we've never seen it before, and that's a very exciting prospect despite the game's unparalleled success in its first iteration.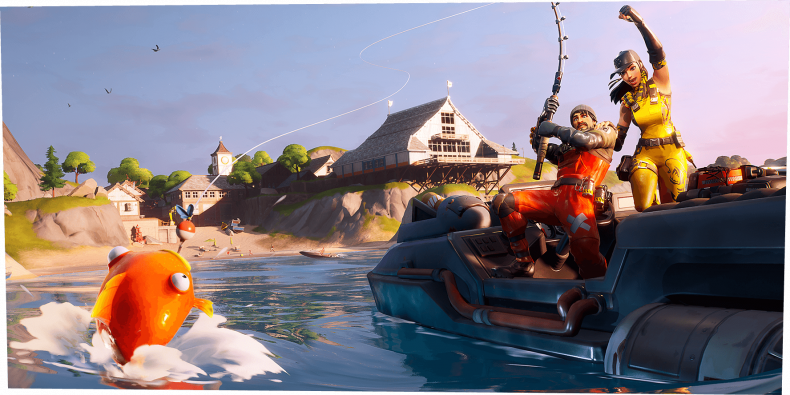 Taking all these changes at face value, the main theme of Fortnite Chapter 2 appears to be depth. Things like base vehicle mechanics, weapons and team play were established in Chapter 1, but they've been augmented by water-based features, upgrade systems and the option to carry squads out of dangerous situations. With so much to try today, our only question is what's next? Now that Save the World is no longer on sale, is the PvE mode going free soon too? How will this new map evolve over the course of the season? Unfortunately, fans will have to wait for more updates in the coming weeks to uncover those sorts of details.
Fortnite is available now on PS4, Xbox One, Switch, PC and mobile. The 11.0 update is live now.
What are your thoughts on Fortnite Chapter 2 so far? Is the new map as cool as you'd hoped? Tell us in the comments section!