'Fortnite' Update 11.01 Increases XP & Returns Skull Trooper - Patch Notes
Fortnite update 11.01 is live, and, true to its name, the tiny patch doesn't do much. While official patch notes have yet to be released. Epic Games addressed the deployment of the update Monday afternoon via Twitter. Here's what we know so far.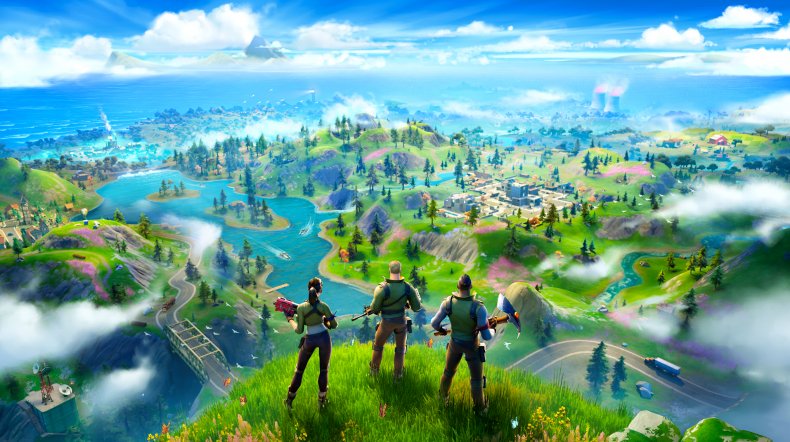 "We have patch 11.01 planned for tomorrow. This patch includes new content for Save the World and addresses some known game issues."
If no official patch notes are released for this interstitial update, this will be the second week in a row Epic has opted to alter Fortnite without documenting the changes at all. That being said, it appears this trend is being set over two weeks for completely opposite reasons. There may have been too many fixes and overhauls to list in the 11.0 update last Tuesday, but this one could be too content-light to warrant them. One alteration fans have noticed is that XP payouts have increased across the board. It's still possible, however, that Epic will release a blog post later in the day with more detailed information. When that happens we'll be sure to update this article.
Another significant detail worth noting about update 11.01 is that it marks the yearly return of the Skull Trooper and Skull Ranger skins to the Item Shop. The skins also feature new styles that will be awarded to those who purchase it today as well as those who purchased it in the past. Just like before, the Skull Trooper and Skull Ranger will only be around for a very limited time. Those who want these looks should make sure they get them as soon as possible.
Overall, Fortnite update 11.01 is probably a bit thinner than some fans may have been expecting given the explosion of new content that arrived in-game last week. Our estimation is that next week's patch will offer something closer to what most players are probably looking for, but this download should fix a few of the lingering issues and glitches that have been frustrating players since Chapter 2's release. On Thursday, a third set of Weekly Challenges is expected to offer more reasons to engage with the new map.
Fortnite is available now on PS4, Xbox One, Switch, PC and mobile.
What are your thoughts on Fortnite update 11.01 and the return of the Skull Trooper? Can we really endure a full season without official patch notes? Tell us in the comments section!