'Fortnite' Update 11.11 Adds Black Blade & Save the World Quest - Patch Notes
Fortnite update 11.11 is finally live after a brief delay, and we have the abridged patch notes to prove it. Unfortunately for Battle Royale fans, the latest drop doesn't do much. PvE players can enjoy a new questline and weapon for Save the World, but everyone else will basically be playing the same game as last week. Read the full patch notes below.
Fortnite Update 11.11 Patch Notes
Save the World
Match Maker Questline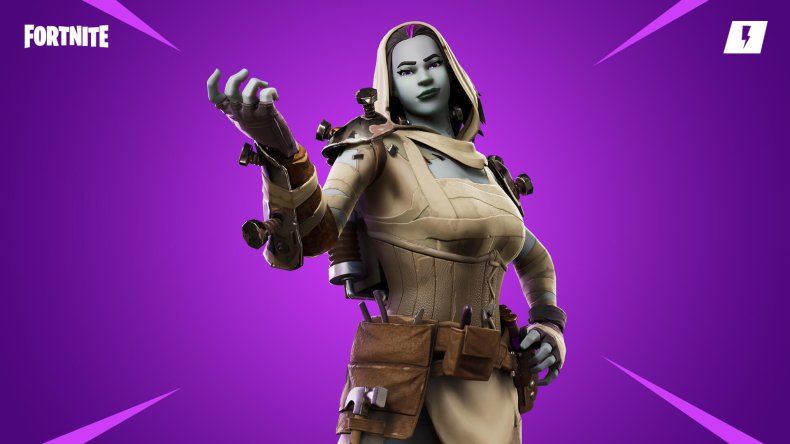 Sadly, Penny and Rarnold's relationship wasn't meant to be. It's time to move on and make new friends, literally, out of whatever you happen to have lying around. Why not? Fire up your Reanimators and get ready for some sciency abominations in Match Maker!
"Arrlene" Izza
It's a perfect night for mystery and horror with Arrlene Izza!
Standard Perk: Monster Smash

Increase Life Leech with Melee attacks and Goin' Constructor by up to 15 percent based on the percentage of your missing Health

Commander Perk: Monster Smash+

Increase Life Leech with Melee attacks and Goin' Constructor by up to 15 percent based on the percentage of your missing Health. Additionally, Melee and Goin' Constructor eliminations have a 50 percent chance to conjure a Phantasm.
Black Blade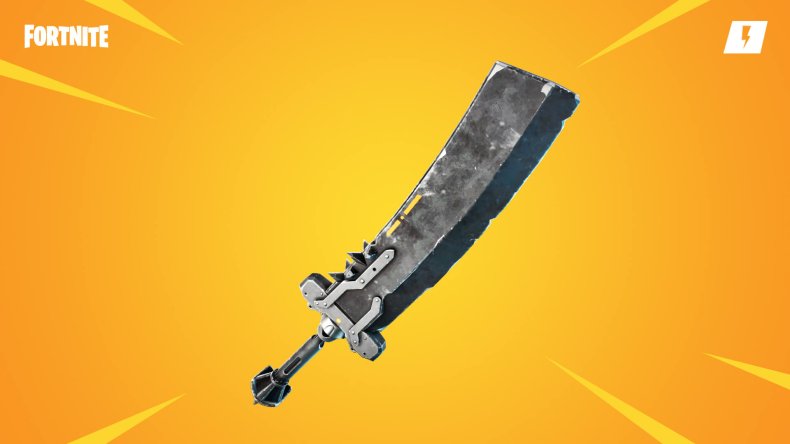 Leap to the Husks and show them who's Ghost Boss Material with the darkest of dark... blade of blades! A large sword with moderate damage and high impact is yours for the taking.
Available from the weekly store starting November 13 at 7 p.m. Eastern Time until November 20 at 7 p.m. Eastern Time.
Raven, the master of dark skies, returns to the Event Store!
He's standing right behind you...

Standard Perk: Bang and Pow

Increase Left and Righty Damage by 25 percent

Commander Perk: Bang and Pow+

Increase Left and Righty Damage by 25 percent. Lefty and Righty causes explosions which deal 20 base Energy Damage in a .5 tile Radius.
Bug Fixes
Can't increase the Rarity of the Nightfall Schematic.
Locked Missions appearing for some players in Hexsylvania.
Battle Royale
Cosmetic issue involving Kitbash Outfit's head to appear floating.
Magma Wrap looks different than intended.
Gift wrap missing for gifted Battle Passes.
Creative
Wireframe sphere may appear around some pet Back Blings.
For Save the World fans, update 11.11 marks the first time in a while players have seen a significant content drop for that mode. Fortnite Chapter 1 introduced new PvE quests almost every week, but the situation has been far less frequent for the current season. Considering those folks are paying customers compared to the legions of free Battle Royale enthusiasts, it makes sense to throw them a bone every once in awhile. With a new weapon and character available in addition to the missions, fans of that experience will have a lot to do today.
Beyond that subset of players, though, Fortnite update 11.11 is more or less a dud with a few minor bug fixes. In fact, with regard to Battle Royale, there aren't even any skins available for sleuths to datamine. It's possible the unforeseen bug that caused Epic to delay update 11.11's release caused its content plan to shrink, but it's worth noting that weekly patches have been far less impactful throughout most of Fortnite Chapter 2 overall. Especially in the absence of full patch notes, there isn't much to be excited about. Hopefully that means non-PvE players can expect big things around November 19, when the game's next update is expected to go live.
Fortnite is available now on PS4, Xbox One, Switch, PC and mobile.
What are your thoughts on Fortnite update 11.11? Will you be trying out the new Save the World quests? Tell us in the comments section!