'Fortnite' Update 11.21 Fixes Controller Lag & Hitching - Patch Notes
Fortnite update 11.21 deployed on all platforms Wednesday morning, and many players are wondering what the small download does. If the game's official Community Trello Board is anything to go by, the answer is not much at all. The current list of known issues addressed by Fortnite update 11.21 includes fixes for hitching, controller lag and more. You can read the full details below.
Fortnite Update 11.21 Patch Notes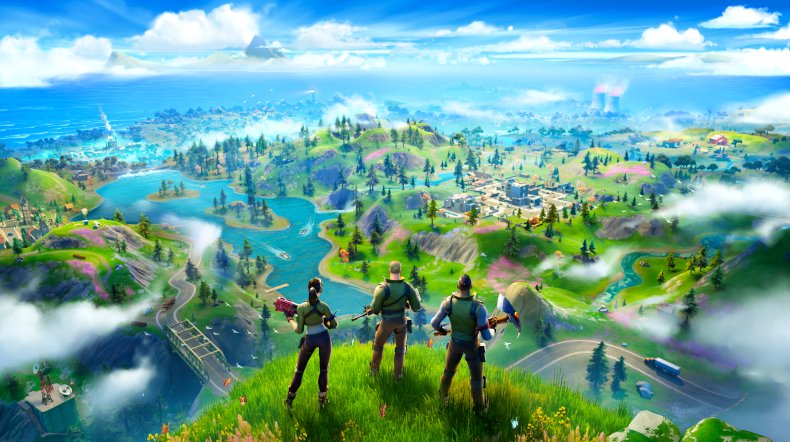 Show FPS option missing from settings in BR/Creative: The Show FPS option is missing from the settings in Battle Royale/Creative.
Refund Token count displaying incorrectly: The refund token count is displaying incorrectly.
Reports of controller input delay for certain actions like reloading, editing, placing builds and switching modes.
Map marker rotation axis is offset when rotating with Phone tool: Player may be unable to see which way the Device is rotating if the axis goes off-screen.
FPS Drops and hitching on mobile: Players may experience FPS drops and hitching. Lower to mid-end devices are more affected, but this issue has been noticed on all devices.
Increase of low-detailed building on Nintendo Switch: We're aware of an increase of low-detailed buildings on Nintendo Switch and will have this resolved in the next release.
In other words, despite the server downtime, Fortnite update 11.21 doesn't offer much for players beyond solutions for minor shortcomings that evolved into full-blown frustrations. It's also worth noting that many of these listed problems were only occurring on a select number of Fortnite's multitude of platforms as well. If you think Fortnite feels largely the same after installing today's 11.21 update, you'd be correct in that assumption.
While Fortnite used to operate on a grueling schedule involving weekly content updates, it's no secret that that routine has changed in a big way with the arrival of Fortnite Chapter 2. It's been nearly three weeks since the popular game was augmented by something substantial, which is probably the longest period of stasis the title has endured since its launch. That being said, updates like version 11.21 illustrate that Epic remains committed to providing a polished gameplay experience even when there aren't new features to speak of.
One confirmed development that fans have to look forward to, however, is the impending start of holiday-themed fanfare that likely includes a long list of challenges and free, festive cosmetics. A winter-themed surprise was teased by Epic alongside the deployment of update 11.20 last month.
"Last year we celebrated 14 Days of Fortnite over the holidays. This year we've got even more content for you to unwrap, including new game features, free rewards and a live experience that you won't want to miss. To prepare for all the new holiday-themed updates, we will be extending Chapter 2's first season into early February. Get ready for winter!" Given how quiet Epic has been as of late, it's assumed work on those holiday-themed updates is ongoing.
Fortnite is available now on PS4, Xbox One, Switch, PC and mobile.
What are your thoughts on Fortnite update 11.21? Has Fortnite become a more boring game since the debut of Chapter 2? Tell us in the comments section!