'Fortnite' Update 11.31 Adds Battle Labs & Starts Winterfest - Patch Notes
Fortnite update 11.31 is officially live, bringing a new feature called Battle Labs to the game. After leaking in files last week, it also appears Winterfest is just a few hours away. Read the full patch notes below courtesy of an Epic Games blog post.
Fortnite Update 11.31 Patch Notes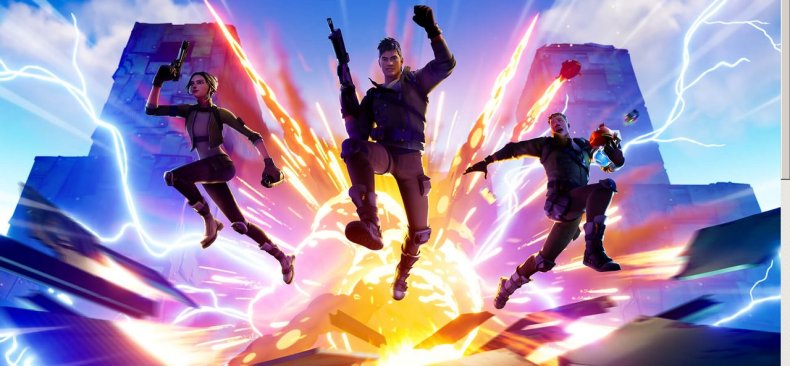 Introducing Battle Lab:

Jump into your own Battle Royale island and set the rules! Select from favorite LTM loot pools, set up combat scenarios with the new Bot Grenades, and create your own mode by setting options like gravity and fall damage.
Fill your game with up to 15 friends on your own island, or matchmake with default options in a public Battle Lab.

New home for Playground:

Looking for Playground? We've incorporated Playground under Creative. Play Creative maps with others by queuing for Creative and choosing "Play" instead of "Create."
Bug fixes
Continued to make improvements regarding FPS drops and hitching on mobile devices.
The Fire/Build button on mobile devices is no longer unavailable when the Glider Redeploy button is shown.
Resolved an issue involving players being unable to exit the HUD Layout Tool on mobile devices.
Resolved an issue involving being able to see the Edit option on enemy walls.
The "Eliminations without aiming down sights" Dive! Challenge is now tracking progress properly.
Resolved an issue involving the "Join Party" option through "Joinable Parties" not working on controller.
The Item Shop countdown timer no longer appears out of sync for different players.
Resolved stability issues.
As far as documented changes are concerned, the biggest addition is Battle Labs. These 16-player lobbies essentially substitute for the custom game support seen in many multiplayer titles. In these private matches, groups of players have the ability to set their own rules and start up a game that's totally free from public riffraff. It's a great option for setting up tournaments for a neighborhood or classroom and also works as a possible avenue for making Fortnite more of a virtual chat room than a score-based competition. In short, Battle Labs are just another way for fans to enjoy their favorite game.
While once again not listed here, most prominent Fortnite leakers also suggest today is the day when Winterfest officially begins. All 14 challenges appeared in leaks last week, but everything will presumably be fully available in the coming hours. If leaks are proven correct, players will have a chance to mess around with unvaulted weapons while completing new daily tasks for cool rewards like Gliders and Sprays. There's not much in Fortnite update 11.31, but Battle Labs should be lots of fun.
Fortnite is available now on PS4, Xbox One, Switch, PC and mobile.
What are your thoughts on Fortnite update 11.31? Will you try Battle Labs? Are you excited for Winterfest? Tell us in the comments section!