'Fortnite' Update 13.00 Adds Season 3 Map, Aquaman & New Weapons - Patch Notes
Fortnite Season 3 has officially arrived in update 13.00, and it's full to the brim with all the seasonal goodies Battle Royale fans are looking for. There's a brand-new map, purchasable Battle Pass, Sharks, Marauders and much more. While Epic still refuses to release its own patch notes, here's everything we can gather about the new season courtesy of verified sources like the official Battle Royale subreddit.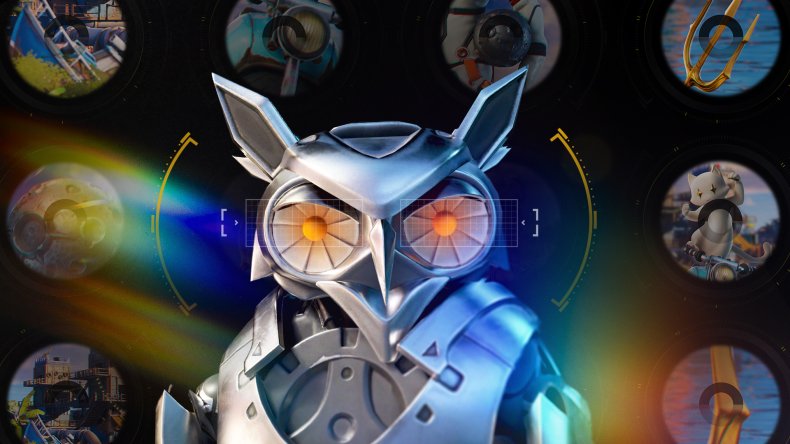 Fortnite Update 13.00 Patch Notes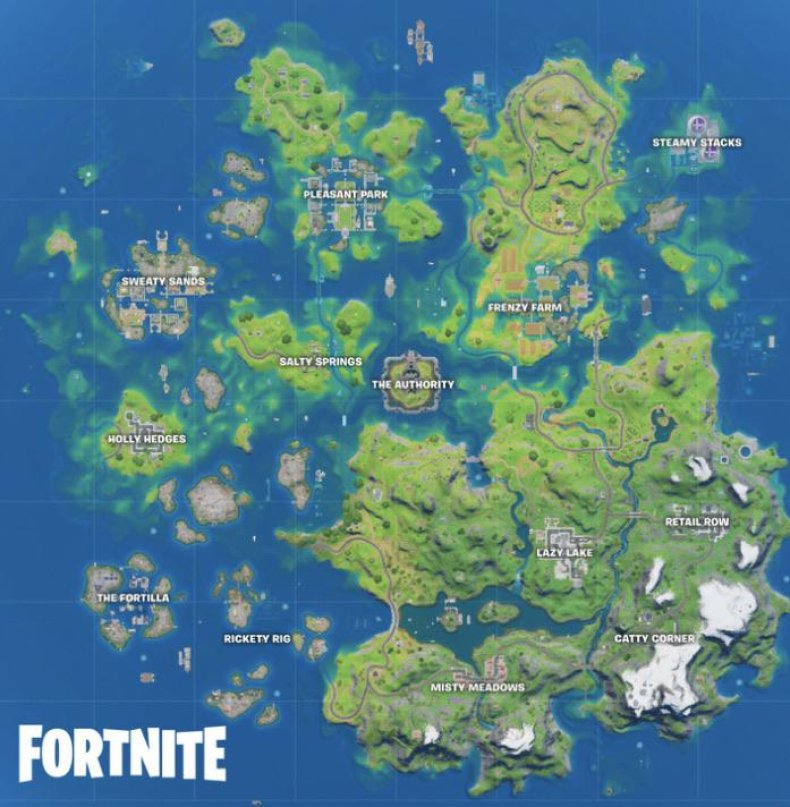 New Map: As seen above, players can explore a totally new map with fresh locations like the Fortilla, Rickety Rig, the Authority, and Catty Corner. Misty Meadows, Sweaty Sands, Lazy Lake, Retail Row, Holly Hedges, Frenzy Farm, Salty Springs and Pleasant Park return.
Evolving Locations: Epic has teased that the map will change as the flood recedes during the season.
New Battle Pass: As usual there are 100 tiers of new cosmetics to collect, and Aquaman is the featured skin for Battle Pass owners.
Sharks: They can kill you, but you can also ride them.
Marauders: These are essentially a replacement for the Henchmen in Season 2.
Whirlpools: Essentially act as a redeploy mechanic.
Build-a-Brella: In place of a customizable skin, players can now build their own Umbrella.
Weapons
New Charge Shotgun
New Ocean's Burst AR
New Jules' Glider Gun
New Kit's Shockwave Launcher
Hunting Rifle Unvaulted
Bolt-Action Unvaulted
Chug Jugs Unvaulted
Chug Splashes Unvaulted
Stink Bombs Unvaulted
Compact SMG Unvaulted
Tactical Shotgun Unvaulted
Tweaked Burst AR
Pump Shotgun Vaulted
Minor Tweaks
Campfires burn if standing on them.
Locked items can't be seen in the Locker.
You can store consumables like Apples in your inventory.
Bug Fixes
Hit Indicators showing wrong direction. [BR]
Ammo is consumed when a weapon is dropped and picked up. [StW]
Mobile swipe-up feature may close app on players. [Mobile]
New Landmark text may appear multiple times when exploring new locations. [Mobile]
Shadows darker than expected. [Mobile]
While there are absolutely more changes to be discovered in Fortnite update 13.0 as players work their way through the new content, this list should help players get acquainted with everything visible on the surface of Season 3. As for the new map and Battle Pass content, we're surprised just how much of the Season 2 map remains for now. Given just how much the Device event flooded everything, some were expecting new POIs found totally underwater. That's not the case, though, and instead the arena will evolve as the water retracts. That Aquaman skin is also a huge plus, as fans have been begging for that one for years.
With regard to some of the smaller changes listed in these makeshift patch notes, we're thrilled to see guns like the Compact SMG in the Season 3 rotation, but sad to see the infamous Pump Shotgun retired for some very necessary tweaking. The ability to store consumables is also a nice touch, as Apples, Cabbage and Corn are now way more than fodder for challenge completion. All told, Fortnite update 13.0 looks as full-featured as most other seasonal overhauls, and we couldn't be happier. We just wish Epic would finally give us official patch notes so we could dig even further into the nitty gritty features of the changes.
Fortnite is available now on PS4, Xbox One, Switch, PC and mobile.
What do you think of Fortnite Season 3 so far? What's your favorite feature of the 13.0 update? Tell us in the comments section!
'Fortnite' Update 13.00 Adds Season 3 Map, Aquaman & New Weapons - Patch Notes | Newsgeek