'Fortnite' Update 14.10 Adds Stark Industries, Drones & More - Patch Notes
Fortnite update 14.10 has finally arrived, and we've got the details to prove it. Take a cruise around Stark Industries, play the new Mint-Condition LTM or take out Galactus' Drones. Here are the latest patch notes courtesy of Epic Games.
Fortnite Update 14.10 Patch Notes
Highlights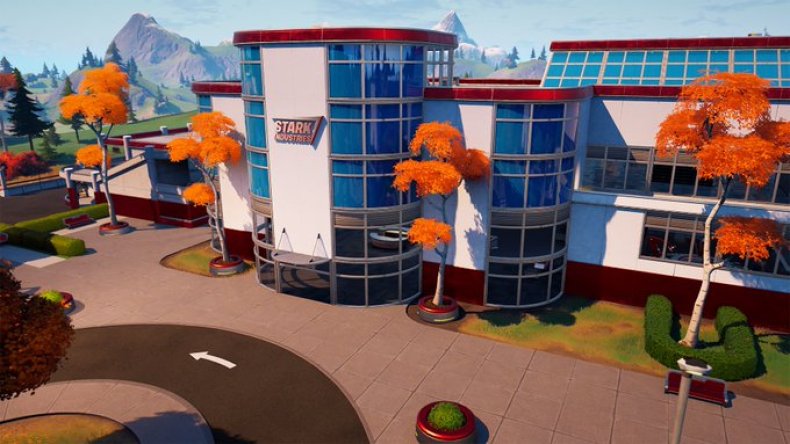 The Armored Avenger: Tony Stark's temporal beacon brings Stark Industries to the Island. Explore the R&D Lab and Battle Bus chop shop.
Unleash More Powers: The Stark Industries Update assembles more powers. Check out Thor's Mjolnir Strike, Iron Man's Repulsor Gauntlets and more.
The Forces of Galactus Ascend: Drones from beyond the cosmos crash landed on the Island. Take out the Gatherer Drones and you'll be rewarded.
A Mint-Condition LTM: Mix and match iconic superpowers from across Marvel in a new comicbook crossover LTM.
Become a Hero: New o he Item Shop, customize your own hero!
Weekly Wolverine Challenges: Clues to Weapon X's whereabouts, continue with new Challenges on Thursday.
Fortnite Creative
Gameplay Bug Fixes
Fixed an issue where Mutator Zone settings still applied after being teleported by a Class Selector.
Fixed an issue where all players could appear at the same spawner when entering matchmaking.
Fixed an issue that caused players not to rotate teams when both teams had a Max Init Players value.
Fixed an issue where some UI elements could become unselectable with a controller while playing on PC.
Fixed an issue where entering fly mode could propel the player vertically without any other input.
Weapons and Items Bug Fixes
Shotgun and Missile Launcher button labels are no longer swapped on the Mech.
FIxed an issue where players could not emote in the Mech.
Creative Tools and Phone Bug Fixes
Fixed an issue with long item names being cut off in multiple UI elements.
Applied additional fixes for props not maintaining rotation when copied.
Fixed an issue where multi-selecting grid-based objects and scaled objects reverted scaling changes.
Prefabs and Galleries Bug Fixes
Fixed an issue with multiple Fortilla Wall Galleries containing indestructible floors and walls by adding destructible versions to the same galleries.
Fixed an issue with a squealing gas pump in the Fortilla Prop Gallery.
Fixed an issue with a white phantom hose on a gas pump in the Fortilla Prop Gallery.
Devices Bug Fixes
Clarified wording on Damage Volume customization settings.
General Bug Fixes
Licensed Audio will not be muted/disabled, if this setting is selected, for Radio audio heard outside a vehicle. Entering the vehicle as a passenger or driver should properly disable the audio.
Using Silver Surfer's Board during a match on PlayStation 4 or Nintendo Switch can sometimes cause a crash.
The audio from an opponent's Glider is sometimes missing after dropping from the Battle Bus. This can cause you to be unable to hear enemies gliding above you in the early game.
Players are unable to consume or throw fish when in the passenger seat of a car.
Using the Bifrost Glow Contrail in a match causes a drop in FPS.
Supply Drops may sometimes not disappear off the map after being opened, persisting on both the map and mini-map.
When multiselect copying grid based objects and scaled down objects, the scaled down object will sometimes revert back to its original size.
There may be more precise patch notes beyond these listings from official sources, so we'll do our best to add more detailed information as it arrives. Regardless, Fortnite update 14.10 looks like an exciting patch with its new map location, ways to play and additional challenges. Tony Stark is perhaps the most popular Avenger of all, so who could begrudge having the chance to take him down as the boss of a brand-new PoI? Superpowers have also been one of the coolest facets of Season 4, so the fact that new abilities are here with new modes to use them stands to be pretty interesting too.
But, where Battle Royale continues to expand, these incomplete patch notes seem to suggest little is being done to make Save the World or Creative worthwhile suites to interact with. Obviously coronavirus workflow and the needs of Marvel as a licensee probably have something to do with that, but it's a shame that fans of those modes haven't had much to do over the last few weeks. For lovers of Battle Royale, though, the Avengers spirit remains high with update 14.10.
Fortnite is available now on PS4, Xbox One, Switch, PC and Android.
What do you think of Fortnite update 14.10 so far? Have you explored Stark Industries? Tell us in the comments section!