'Fortnite' Update 14.20 Adds Wolverine Boss & Maybe Blade - Patch Notes
Fortnite update 14.20 has just gone live, bringing a new Wolverine boss and the Takeover LTM to the game. Read the latest patch notes below courtesy of official Epic Games sources.
Fortnite update 14.20 Patch Notes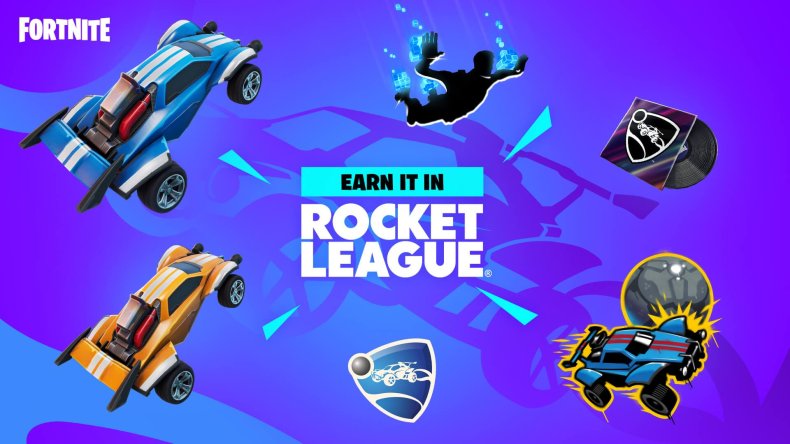 New Boss Wolverine: Confront Weapon X deep in Weeping Woods, take him out and shred through opponents with the Wolverine's Claws Mythic Power. Like other bosses on the map, he won't go down without a fight. Let us know what you think!
Takeover LTM: Earn points by capturing and holding outposts in a new Marvel-themed game mode. During your Island domination, you'll start with a random primary superpower and see comets in the sky dropping more powers of all types to build the perfect loadout.
BTS in Party Royale: BTS will premiere a special dynamite video 9/25 @ 8 p.m. ET. Keep your eyes on our announcement blog for the latest news for content creators. See you there!
Fortnite Turns Three: Special birthday-themed plans are lined up this weekend to celebrate Fortnite's birthday. More challenges to earn XP, rewards and cake.
Llama-Rama Starts September 26: Play Rocket League to unlock items for both Rocket League and Fortnite. And watch Sushi on the Main Stage celebrating Llama-Rama on 9/26 @ 5 p.m. ET in Party Royale.
Bug Fixes
General
Boundless set sticker customization: menu sticker limit.
Battle Royale
Replays not saving on PlayStation 4.
Fishing Spots can disappear on PC with Effects set to Low.
Heroes Park and Ghost House don't count as Discovered Locations after discovering them.
Creative
Grass is not removed when placing objects on the ground
Redline Ramirez's Commander Perk doesn't work properly with charged Sniper Rifles.
Mobile
Inconsistent Fishing Spot visibility on Nintendo Switch and Android.
Fortnite Creative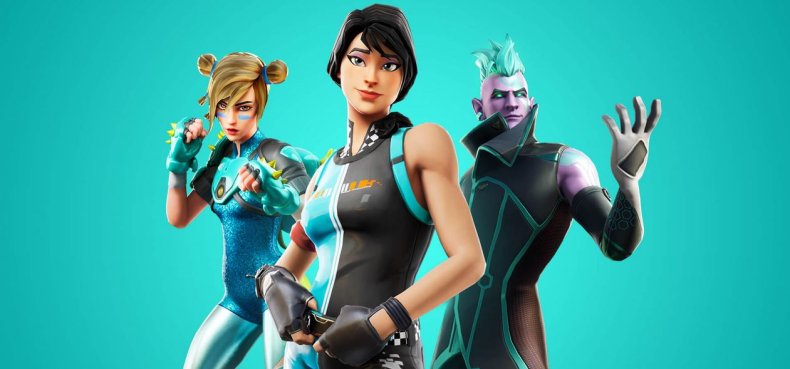 Islands Bug Fixes
Fixed an issue where players could take inventory items back to the Hub when starting a game inside a B.R.U.T.E.
Gameplay Bug Fixes
Fixed an issue where placing floors didn't remove underlying grass.
Fixed an issue where grass was flickering.
Fiends will now correctly pursue players in most situations.
Weapons and Items Bug Fixes
Fixed an issue where players didn't carry Snowballs correctly while on a Driftboard.
Fixed an issue where Sentries couldn't damage Ballers.
Creative Tools and Phone Bug Fixes
Ball Spawners no longer spawn extra balls when equipped via the Quickbar.
Prefabs and Galleries Bug Fixes
Fixed an issue on the Dark Tilted Theater Prefab, where a door could be opened through a boarded up prop.
Fixed an issue where the Meteor Particles had a blocking collision.
Fixed a broken shadow on a Fortilla gallery street light.
Devices Bug Fixes
Fixed an issue where Trick Tiles could destroy staircases beneath the floor they were attached to when triggered in subsequent minigames.
Fixed an issue where players were not granted items from the Team Settings and Inventory device at the beginning of the round.
Fixed an issue where the Team Member Eliminated Transmit On setting was not firing properly.
In other words, Fortnite update 14.20 is a pretty sizable update to the game that doesn't totally overhaul the experience as players know it. Wolverine has been stalking Weeping Woods since Battle Pass owners found his Mysterious Claws in Week 1, so it's neat to actually see him in action at the iconic PoI. Considering he's about to make his grand debut in-game, we don't imagine it will be too long before his skin becomes available for those who've purchased it. And, speaking of skins, content creators have found a hidden clue in the patch notes that reveals the word "Daywalker." For Marvel fans everywhere, that can only mean one thing: a Blade bundle could very well be making its way to the Item Shop over the next few hours. As for that Takeover LTM, it sounds like a neat way for newcomers to try out Mythic Weapons without having to take down a difficult boss.
Elsewhere in the patch, the bug fixes for Fortnite update 14.20 are pretty thin. Perhaps most crucially, fishing spots appear where they should, and flicker effects have been reduced in all modes. These changes are minor in some respects, but at least there's the promise of more to come with the Birthday Challenges set to go live in the coming days. We'll do our best to keep you posted on those as soon as they become available, but for the most part they're usually a path to easy XP and themed cosmetics. For now, however, the best thing you can do is slash through Weeping Woods with Wolverine's claws.
Fortnite is available now on PS4, Xbox One, Switch, PC and Android.
What are your thoughts on Fortnite update 14.20 based on these patch notes? Have you taken down Wolverine yet? Tell us in the comments section!