'Fortnite' Update 14.50 Delayed on PS4 With No Release Date Announced
Fortnite update 14.50 released early Tuesday morning for those on Xbox, Nintendo Switch, PC and Android, but the Jetpack-focused patch has unexpectedly been delayed on PS4 due to unforeseen technical issues. The bizarre snag in deployment was briefly discussed on social media by the official Fortnite Status Twitter account.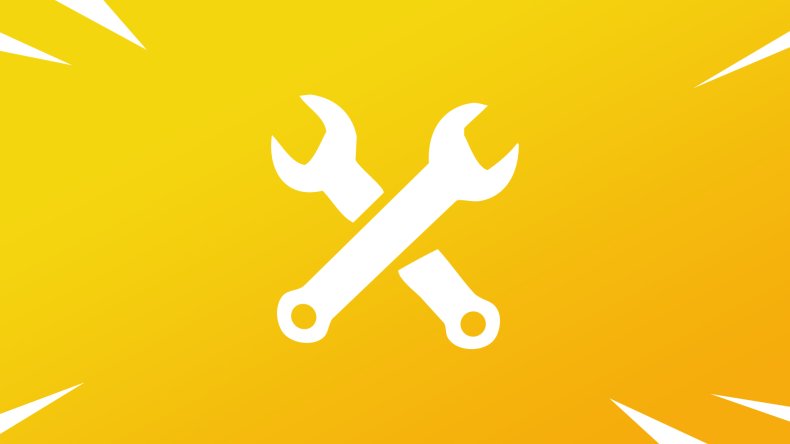 "Due to an issue, PlayStation 4 players will receive v14.50 update at a later time," the tweet reads. "Until that time they will be able to keep playing on v14.40. We will update you when we'll have more information."
In other words, Fortnite players on PS4 won't be getting the new features and bug fixes introduced in update 14.50 at the same time as everyone else. The words of the tweet mention an arrival "at a later time," which might mean the patch intends to go live sometime today. Epic has not officially announced this plan, however, as it's possible the aforementioned "issue" may take extra time to resolve.
As for what this means for Fortnite fans playing exclusively on PS4, the situation will be somewhat similar to those still enjoying the Season 3 version of Fortnite on iOS devices. As of now the game will continue to operate on its own 14.40 servers without any of this morning's changes. Because of the differences between versions, it won't be possible for those on Sony's console to Squad up with those on other platforms using crossplay. After all, given the slight map adjustments and new item additions in today's patch, it wouldn't be possible for someone without the latest update to effectively load into a lobby.
Despite Fortnite's decently long history deploying updates across a wide variety of platforms on a simultaneous basis, today's snafu appears to be one of the very first times a delay has impacted just one platform. While certain unique bugs may crop up on PC or Switch from time to time especially, those shortcomings generally don't lead to deployment delays or restricted matchmaking. It's certainly a bummer for those playing Battle Royale on Sony's console, but we imagine the patch will come to PS4 as soon as possible.
For those who are able to enjoy everything Fortnite update 14.50 has to offer, the late-season download brings Tony Stark's Jetpacks to the game alongside the Lachlan skin, a few weeks of XP-focused challenges and next-gen console support for PS5 and Xbox Series X/S. Epic Games has promised to update fans on the 14.50 situation as it develops, so we'll do our best to keep you informed as that news arrives.
Fortnite is available now on PS4, Xbox One, Switch, PC and Android.
What are your thoughts on the late arrival of Fortnite update 14.50 on PS4? How long do you expect the patch to be delayed? Tell us in the comments section!