'Fortnite' Update 14.50 Adds Stark Jetpacks & Lachlan Skin - Patch Notes
Fortnite update 14.50 has just gone live, and it features Tony Stark's Jetpack, the Lachlan skin XP Challenges and more. Want to know what the final weeks of Season 4 look like? Check out the full patch notes we've compiled using official Epic Games sources.
Fortnite update 14.50 patch notes
Battle Royale Highlights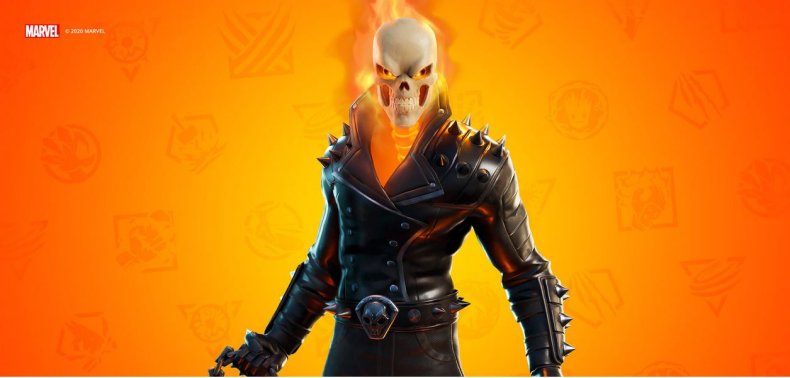 Yeah, I Can Fly: WE saw a lot of skybase attempts crumble during Fortnitemares, and Stark Industries has a solution. Blast off with the new and improved Jetpacks scattered across the Island.
Poggies Moment: Lachlan is joining the Icon Series. Before he arrives in the Item Shop, he's hosting a rules-defying Pickaxe Frenzy Tournament! Grab your harvesting tool and join him November 7-8 for a chance to earn the Lachlan Icon Series Set early!
Next Generation Ready: The new Xbox and PlayStation consoles are almost here! 14.50 readies Fortnite on next-gen hardware with faster loading times, dynamic visuals and physics and 4K resolution at 60FPS.
XP Extravaganza: Squad up! New bonus challenges are arriving this week that'll put your crew's skills to the test. Got your eye on a shiny foil style? Finish your Battle Pass with these party-wide XP challenges and fight Galactus in mint condition.
The Marvel Knockout Super Series kicks into high gear this week with Ghost Rider on the line.
Bug Fixes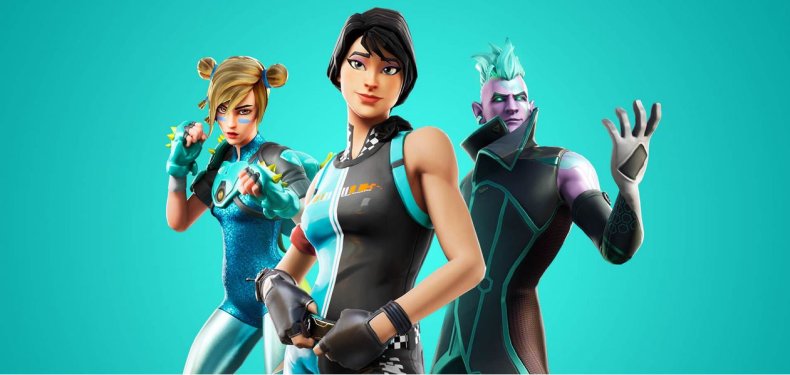 Battle Royale
Due to an issue, Gas Cans have been temporarily disabled in all game modes.
We're investigating an issue that is causing the Cozy Chomps and Ravage Outfits to display as Ramirez while in the Lobby and in a match.
The THWIP! Legacy isn't awarded after meeting its requirement (immediately eliminate an opponent after pulling them with a Harpoon Gun during Season 4).
Creative
After exiting The Baller, the vehicle may continue to move unnaturally and can jitter.
There is a "Back to Hub" option in a Create server but NOT a Play server. The back to hub rift in an island does not work either.
Save the World
We're investigating the various reports of weapons and their perks not functioning correctly after the 14.30 update. Some of these symptoms include: Bows not properly pulling back when holding down the fire key during reload. Perks on guns not properly applying stats. 6th Weapon perks not activating (Nocturno, etc).
Taking storm damage will cancel mounting your hoverboard. This makes it hard to get out of the storm if playing a low mobility class.
Players may find the game unresponsive or frozen after opening a Loot Llama in Save the World then opening the settings menu right after.
Mobile
We're investigating an issue that is causing audio to be delayed or dropped out for players on Nintendo Switch.
Given how late into Season 4 we currently are, Fortnite update 14.50 is decently full-featured considering what it brings to the table. While Jetpacks in particular aren't exactly a totally new item, they'll definitely add some vertical excitement to the game for the next few weeks. The inclusion of several weeks of XP Extravaganza Challenges is also a nice surprise, as the Fortnite faithful are often left wondering what might happen after the 10 weeks of standard Weekly Challenges conclude. It's been an especially difficult grind to get some of those awesome Marvel skins this time around, so doling out rewards on a party-wide basis is a much appreciated move.
Beyond the highlights, however, there simply isn't much more for players to experience right now. In fact, even next-gen support on PS5 and Xbox Series X is still about one week away for those with the proper hardware. As awesome as that will be to see, it doesn't do much for us today. That leaves us with just a few minor bug tweaks for problems that most folks probably weren't experiencing. The temporary removal of the Gas Can is a shame, but Jetpacks sound like they'll offer enough of a distraction to keep us occupied. Overall, Fortnite update 14.50 offers about everything one can expect from a late-season patch.
Fortnite is available now on PS4, Xbox One, Switch, PC and Android.
What are your thoughts on Fortnite update 14.50 given these patch notes? Are you excited for Jetpacks? Tell us in the comments section!