'Fortnite' Update 15.20 Adds Lever Action Shotgun and Jungle Hunter Quest—Patch Notes
Fortnite update 15.20 has been a long time coming, and now we finally have the patch notes you've been looking for. The sizable download adds the Lever Action Shotgun, Hop Rock Dualies and a few new prefabs to the Creative toolset. Check out the full patch notes below, compiled using official Epic Games sources.
Fortnite Update 15.20 patch notes
Highlights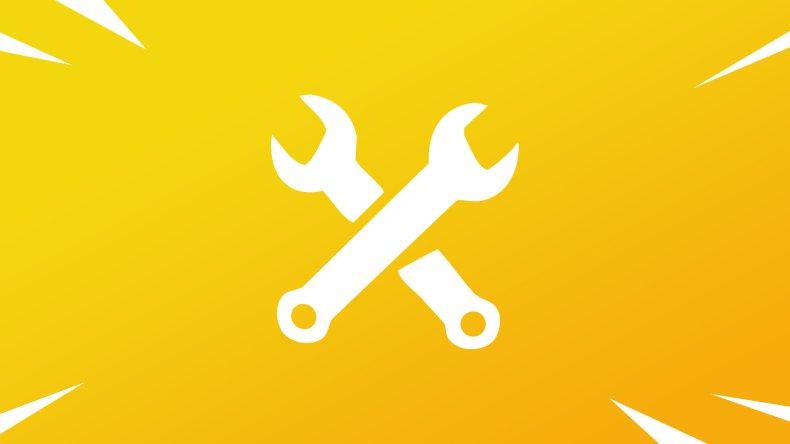 The Lever Action Shotgun: Blow 'em away! The new Lever Action Shotgun is no peashooter - one well-aimed blast is enough to drop even the heartiest foe. Available in regular loot drops, pick one up and let us know what you think.
New Exotic: Hop Rock Dualies: Look out below! Get the drop on your opponents with the new Exotic-class weapon, the Hop Rock Dualies. Lay down a few Bars and pick this up to shred through the enemy in dual-wielding, bouncing style.
Reduced Prices Continue: Speaking of Exotics, their reduced price offer has been extended. Visit key Characters on the Island and trade in your Bars for these unique weapons, or try and collect 'em all in one match!
Something Stirs In The Jungle: The forest is moving... something's out there! The Secret Battle Pass Outfit stalks closer, leaving behind clues in the Stealthy Stronghold about who they are and what they might be planning. Meanwhile, Agent Jones is bringing in a few big guns with the next pair of Hunters to join in the chaos. Leaks suggest the new Battle Pass Outfit is likely Predator!
Pre-Edit Options: Redux: We've heard your feedback in response to our Pre-Edits Options in 15.10 and have made adjustments to the setting. With 'Disable Pre-Edits' ON all player-built structures will be uneditable until actually placed in the environment, ensuring you get the right piece every time.
Bug Fixes
General
Flip Reset Lobby Track inadvertently removed from players' Lockers.
Multipoint Edge Glider deforming midair.
Michonne Outfit visual issues with cape Back Blings.
Battle Royale
Total Bars appearing as zero in a match.
Hypernova Outfit appearing as a different Outfit in the Lobby and in-match.
Rebooted players may see an already completed Bounty.
Save the World
Quest progress not instantly updating in the HUD and Quest Log.
Broken Pickaxe animations.
Mobile
Voice chat issues on Android.
The player loses all movement after jumping through Zero Point.
Fortnite Creative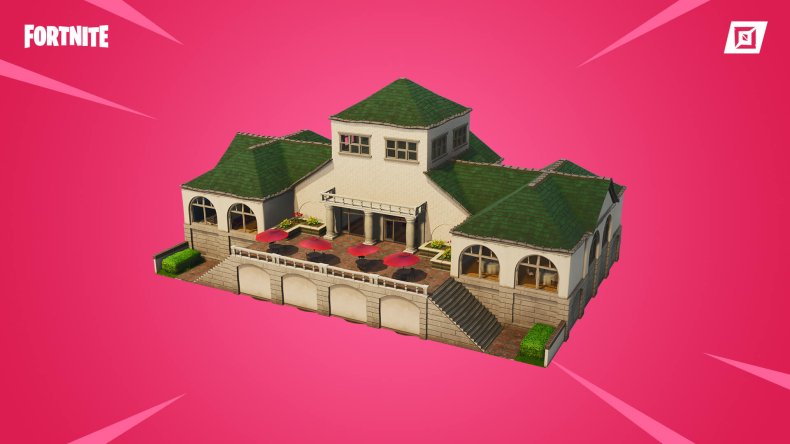 Weapons and Items
Added the Cowboy Repeater Rifle in Uncommon, Rare, Epic and Legendary variants.
Prefabs and Galleries
Added three Lazy Links Prefabs and one Gallery:

Lazy Links Clubhouse
Lazy Links Pro Shop
Lazy Links Garage
Lazy Links Gallery
Islands Bug Fixes
Ice Lake maps no longer have a rectangular cutout in their center.
Gameplay Bug Fixes
Fixed several issues that could cause Husks to become stuck in place.
Fixed an unfriendly error message that occurred when leaving a server while an island was loading.
Map information on matchmaking portals is now obscured by walls.
Fixed an issue that could cause players to spawn above an Island instead of on Player Spawn Pads.
Fixed an issue where the Island code details widget could disappear while inputting an Island code.
Weapons and Items Bug Fixes
Fixed an issue where X-4 Stormwings destroyed outside the island safe volume left lingering visual elements.
Fixed an issue causing some vehicles to move backwards after exiting them.
Prefabs and Galleries Bug Fixes
Agency Lower Level prefab no longer has pieces that break upon placement on the ground.
Fixed an issue where one of the roof assets in the Racetrack Gallery provided the wrong material when destroyed.
Devices Bug Fixes
Fixed an issue where player orientation appeared skewed to others when spawning from a Player Spawn Pad placed at an angle.
"Create Only" option on Player Spawn Pads now functions correctly if the player returns to Creative mode from a game.
HUD Message Device will now correctly respect the Placement setting.
As far as the above-listed changes are concerned, the biggest developments in Fortnite update 15.20 are the Lever Action Shotgun and the Hop Rock Dualies. Shotguns have been one of the most popular weapon classes in Fortnite since the beginning of Battle Royale, so we're always excited to see a new member added to the roster. And, while the Hop Rock Dualies may only make an occasional appearance in matches when players are willing to spend the Bars to buy them, we imagine they'll be insanely powerful. It's also hard not to be intrigued by the prospect of that new Battle Pass Outfit as well. Leaks suggest the first of those challenges could be going live soon, and we technically don't even know precisely which hunter character we'll be unlocking! If that Predator leak holds true, though, we're more than a little excited!
On the Creative side of the spectrum, Fortnite update 15.20 is a little bit bland considering how long fans have waited for the content. The Lazy Links prefabs are definitely a neat blast from the past, but it would've been awesome to see a brand-new tool that actually changes how maps are made in the long term. The Cowboy Repeater is also a sweet addition to the roster, but its introduction basically just catches Creative up to the rest of what's happening in Battle Royale. While we would've liked more significant map or gameplay changes overall in Fortnite update 15.20, it lays the foundation for great things to come.
Fortnite is available now on PS5, PS4, Xbox Series X|S, Xbox One, Switch, PC and Android.
What are your thoughts on the Lever Action Shotgun so far? Are you excited for that Battle Pass Outfit? Tell us in the comments section!