'Fortnite' Update 2.44 Fixes Hitching on PS4 After 11.10 - Patch Notes
Fortnite players on PS4 should have just received an update, listed as version number 2.44, specifically meant to address performance issues following the release of update 11.10.1 Tuesday morning. In the absence of complete patch notes, Epic addressed the small download via a post on the official Battle Royale subreddit. The post can be read in its entirety below.
"Hey, everyone!
"We have released a new patch (v11.10.2) on PlayStation 4 today to resolve reported issues of hitching. A download is required.
"Thanks to everyone for submitting feedback!"
Hitching and framerate stutters have been a major problem across all of Fortnite's console versions particularly since Fortnitemares began at the end of last month. For many fans of the popular Battle Royale this fix was a long time coming, but its impact is measurable despite the delay in arrival. After installing the small download, which is just a few megabytes in size, players have already reported improvements and a much smoother experience than the one that's been had earlier this month. Hitching issues reached an all-time high earlier this week with the quiet debut of the Harpoon Gun in Battle Royale.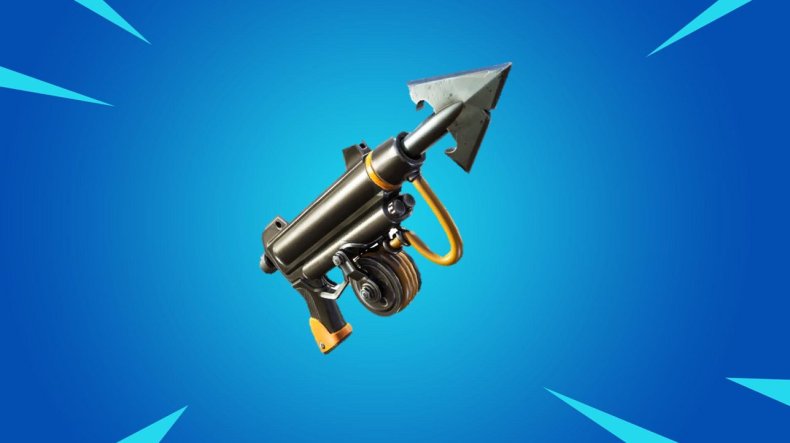 While this fix is appreciated by those on the singular platform, it's worth noting that update 11.10.2 is not yet available on other systems that need a remedy just as much. On Xbox One, for example, hitching remains a prevalent concern amongst Fortnite's many players. The Microsoft faithful, however, won't be getting an answer to their prayers today.
Fortnite update 2.44 comes to PS4 mere hours after the debut of the Lowdown Challenges for Week 5 of the Chapter 2 Battle Pass. While many of this week's tasks are self-explanatory, players may have a hard time finding EGO Outposts or the new hidden letter N. The corresponding links offer guides with solutions to these quagmires.
Emergency updates to Fortnite aren't necessarily a common occurrence, but Epic is no stranger to pushing out quick fixes when called upon. Throughout Season 10 the developer released several small patches to fix problems with weapon balance and localization. Today's tiny download continues that established trend.
Fortnite is available now on PS4, Xbox One, Switch, PC and mobile. Update 11.10.2, also version 2.44, is exclusive to PS4.
Does Fortnite's latest PS4 update fix your hitching problems? What would you like to see from the next patch? Tell us in the comments section!