'Fortnite' Update 2.16 Fixes Arena, Beard & Grenades After 8.40 - Patch Notes
Fortnite update 8.40.1 has just released as version 2.16 on PS4. The client-side update fixes bugs with Arena mode, uncontrollable beards and throwables. The full patch notes arrive courtesy of an Epic Games blog post.
Fortnite Update 8.40.1 (2.16) Patch Notes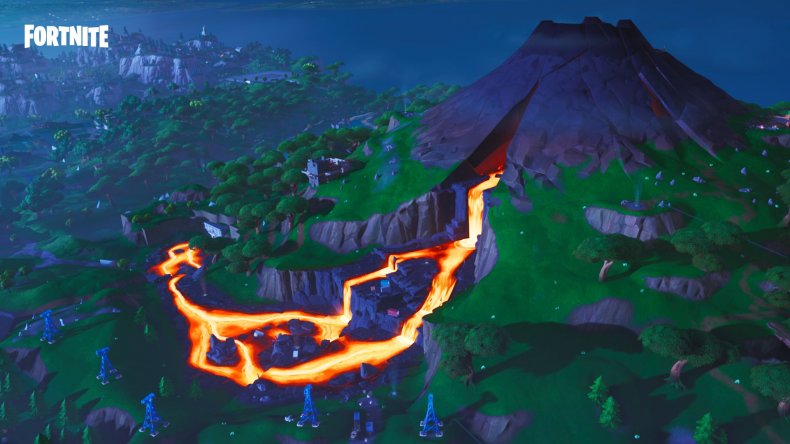 Battle Royale
Fixed the following issues:
Players were incorrectly being shown that they were being dropped to a lower Division in Arena.

This was a visual-only issue, players were not actually being moved to a lower Division and the correct Division for each player is now displayed in-game.

Blackheart's beard was growing uncontrollably in the Deep Fried Food Fight LTM and would cover most of a player's screen. He has visited a barber and his beard is back to its previous glory.
Bushes were not appearing in any game modes after playing a match in the Air Royale LTM.
Nameplate and ally indicators were missing from the UI in the Deep Fried Food Fight LTM.
Extra buttons on mobile devices weren't functioning properly when quickly alternating between clicking dedicated weapon select and building buttons.
Creative Mode
Made stability improvements specific to Creative Mode.
All Modes
Fixed the following issues:
Throwable items were not dealing damage if it was the last item consumed in a stack.
The countdown for the Item Shop was showing an incorrect time.
As has been tradition over the past few weeks, Fortnite's Friday updates generally aren't the most substantial ones. That being said, this one addresses some pretty critical issues that sprung up following the release of update 8.40. As far as gameplay is concerned, any instance where throwables aren't doing damage is a pretty big deal, and Blackheart's ever-growing beard has prompted more than a few unavoidable resets recently. While there was nothing totally game-breaking from a performance perspective in 8.40, it's good to have these smaller updates taken care of in fairly short order.
This patch arrives just hours after the start of some very important Weekly Challenges. Those who finish the full eight weeks worth of tasks have the opportunity to unlock the infamous Ruin skin through the Season 8 Battle Pass. The fact that Ruin has made his debut suggests a big event could be taking place over the next few weeks. In the minds of fans, Loot Lake is the focus of much theorizing.
Fortnite is available now on PS4, Xbox One, Switch, PC and mobile. The 8.40.1 update is releasing now as version 2.16 on PS4 but is also live on other platforms.
What are your thoughts on Fortnite update 8.40.1.? Are your most troubling issues addressed in these patch notes? Tell us in the comments section!