'Fortnite' Update 2.23 Fixes Replays & Localization After 9.10 - Patch Notes
Fortnite just received a client-side patch labeled update version 2.23 on PS4. The small download addresses issues with in-game replays and localization. Epic Games discussed the update via a tweet Thursday afternoon.
"We're releasing a client patch tomorrow at 8 a.m. EDT to address issues with Battle Royale replays and Save the World localization," the post reads. "There will be no downtime for this update." At the time of writing Epic has not released complete patch notes to detail the specific tweaks being made, but here's what we know based on community and developer feedback.
Fortnite Update 2.23 Patch Notes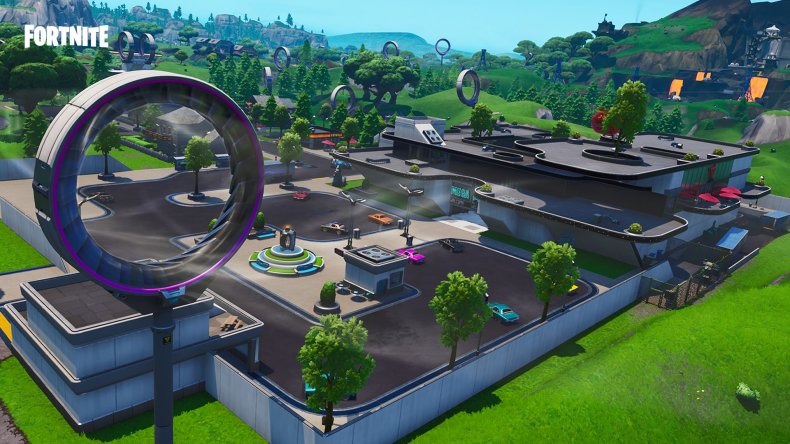 Fixes for Replay mode not loading, causing game crashes and failing to record footage. [Battle Royale]
"There was an issue that caused perks on Traps / Weapons / Defenders to only show in English in all regions. This means someone who doesn't speak / read English wouldn't be able to read the perks. This patch will correct that." [Save the World]
We'll provide more detailed patch notes for this update if and when they become available.
Epic Games is no stranger to releasing interstitial updates like these in between major patch releases. During several weeks throughout Fortnite Season 8 developers pushed quick resolutions to alleviate weapon glitches, crashing, framerate issues and to improve overall game stability. This is, however, the first time we've seen an update of this kind during Fortnite Season 9. Today's Fortnite update arrives just two days after the major version 9.10 patch. In that update, players were introduced to in-game Hot Spots and a still-expanding collection of Downtown Drop Challenges.
Fortnite is available now on PS4, Xbox One, Switch, PC and mobile. Version 2.23 is releasing on all platforms now.
What are your thoughts on this latest update for Fortnite? Did this patch solve your replay issues in Battle Royale? Tell us in the comments section!