'Fortnite' UX Lead Reveals How Science, Talent & Luck Made Battle Royale Successful
It's not very often topics from the siloed halls of the games industry seep into the public consciousness, but Epic Games' Fortnite has managed to become a household name in just a few short months. In April alone, SuperData Research reports the early-access game made $296 million in content revenue. That's a record-setting stat for a console game, and it's even more astounding given that a large portion of the Fortnite experience is available to players for free.
'FORTNITE'S HUMBLE STORY OF DISCOVERY AND APPEAL
To help us unpack the secret to Fortnite's craft-and-shoot success, we spoke to former Epic Games Director of User Experience (UX) and author of The Gamer's Brain, Celia Hodent. She and her colleagues leverage real-world theories of cognitive psychology to help game creators make products that inspire various kinds of satisfaction in players. Since Hodent helped create a game that both Drake and Red Sox pitcher David Price can't get enough of, she's uniquely qualified to fully explain Fortnite's most attractive qualities.
Like all great ideas, Fortnite began with a single concept, a dash of luck and a lot of hard work and dedication.
"As soon as I started at Epic Games in 2013, I worked very closely with the Fortnite team, and they already had a very clear vision of what the game was going to be about," Hodent recalled. "Of course, you know each vision needs refinement, and then we test the different elements of the game. We see how it's going and we bring people over who've never played the game before. We did that over, and over and over again, and the Fortnite team was very responsive to the feedback that came back from these tests."
That vision involved combining the building mechanics and cosmetic freedom of Minecraft with the refined third-person shooter sensibilities of Gears of War. But, as those who've played Fortnite also know, the game's distinctive visual style helps it stand out from the crowd while maintaining a sense of familiarity.
"Pete Ellis [Fortnite's Art Director] did a really great job making the characters look vibrant, fun and current," Hodent told Newsweek. "It capitalizes on things that kids today are super excited about in real life. Our Creative Director Darren Sugg made sure we had the superhero feel mixed with Ghostbusters, Back To The Future and '80s influences. It calls back to Doc Brown and his cool gadgets with makeshift stuff. It takes those elements and makes them goofy and hopeful. It's a very hopeful game, and we all need something hopeful."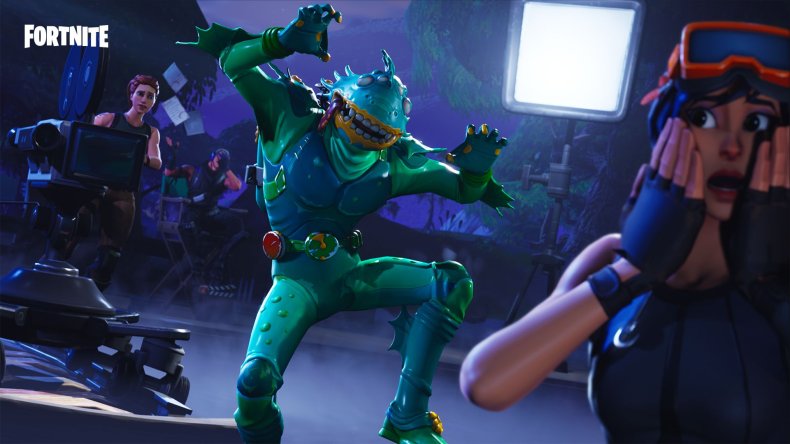 The second major piece of the Fortnite puzzle was the introduction of a free Battle Royale mode last September. In Hodent's mind, the 100-player, last-person-standing concept proved to be a natural fit.
"The Fortnite team had iterated a bunch on classic player-versus-player modes, like Capture the Flag and Deathmatch," Hodent told us. "Those functioned fairly well, but needed refinement to fully support the building system that makes Fortnite different." It wasn't as much about finding the right mode, however, as it was "finding the right time for the right audience." Timing and gameplay converged with the early-access launch of PlayerUnknown's Battlegrounds last year.
"At some point people were super excited by Battle Royale games like PUBG. Some developers in the studio were playing and they thought maybe a Battle Royale mode would work in Fortnite. Turns out, this was a fruitful experiment!" Hodent said.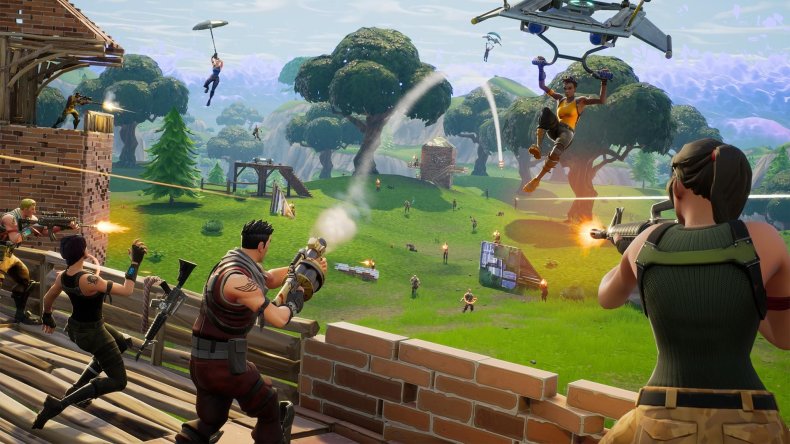 Eventually, the team created a single map that would come to define gaming's latest trend. The core 100-player concept popularized by PUBG remained intact, made fresh through diverse art design, family-friendly aesthetics and the unique ability for players to build structures that shield them from opponents.
THE SCIENCE BEHIND THE SUCCESS
With no cost of entry and a presence on all major platforms, it didn't take long for Fortnite to become a bona-fide hit. By February of this year, the title overtook PUBG in concurrent popularity with over 3.4 million active players. Behind that passionate fan base, though, are real-world scientific theories that actively keep those players engaged.
When players fight enemies as a four-person Squad, for example, Hodent views those battles as representations of the core tenets of a 50-year-old concept called Self-Determination Theory. The theory argues that humans are more intrinsically motivated to do things that allow them to improve their skills and relate to others in meaningful ways.
"That's why roles in multiplayer games are very important," Hodent explained. "You choose your role, so you have autonomy, you have relatedness because you're part of a Squad and, if you heal and revive teammates, it also shows your competence. Your friend thanks you for your competence, and that makes you feel good and makes you strive to get better. That's human motivation at work."
Those ties between companions become even stronger when surprises are involved. While traversing Fortnite in campaign or Battle Royale, players have no knowledge of the loot or weapons they might find. To Hodent and the development team at Epic Games, this idea became core to Fortnite's emotional appeal.
"Look at the weapons. There are lots of makeshift weapons that are taped together in funny ways. There's lots of discovery, which leads to what we call 'game feel.' That means it feels good to interact and observe the game world." Hodent explained.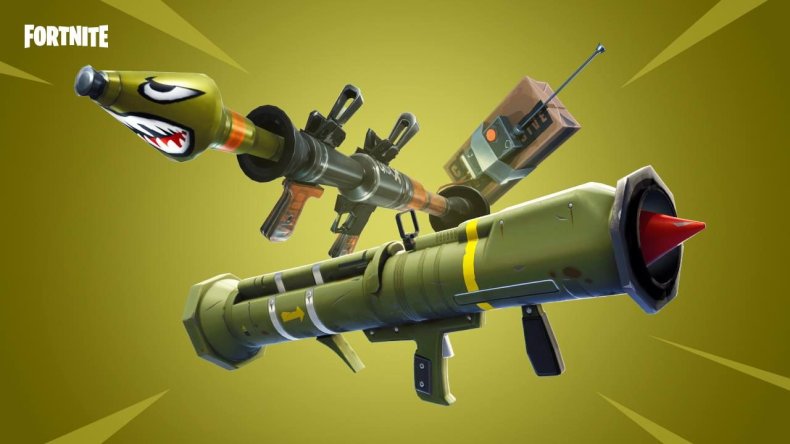 Because so many factors like art, gameplay and emotional attachment have each allowed Fortnite to reach incredible heights, Hodent feels there's no defined recipe for success in what Epic has made.
"There's a lot going on in Fortnite. It's always very difficult to pinpoint the one thing that makes it special, and I think that's the point," she mused. "It's not just one thing. It's all these things, like making sure we have the right UX ingredients and the right iterative process. What matters is not what you perceive as the developer. What matters is what people in the end perceive and how they feel about your game."
If Fortnite's million-dollar profits are any indication, players must feel pretty great about their experience.
Fortnite is in early access across PS4, Xbox One, PC and iOS. Celia's book, The Gamer's Brain, is sold on Amazon and CRC Press.
Are you surprised to learn that Battle Royale wasn't Fortnite's first PvP mode? What keeps you playing the game? Tell us in the comments section!
Update: A spokesperson for Epic Games contacted us with the following statement: "Celia Hodent is a former employee of Epic Games. She was not materially involved in the development of Fortnite Battle Royale."