'Fortnite' Visit Panther's Prowl Location Week 3 Challenge Guide
Fortnite Week 3 Challenges have just gone live, and one of the less straightforward tasks of the bunch asks players to visit Panther's Prowl. While some fans might know where the Black Panther-inspired PoI is, the fact that it's not listed on the map makes it slightly more difficult to find. In this no-nonsense guide, we'll show you the exact location of Panther's Prowl.
Fortnite Panther's Prowl location
The location of Panther's Prowl is here, directly to the west of Misty Meadows. It's easily recognized by its unique spider-like icon on the minimap.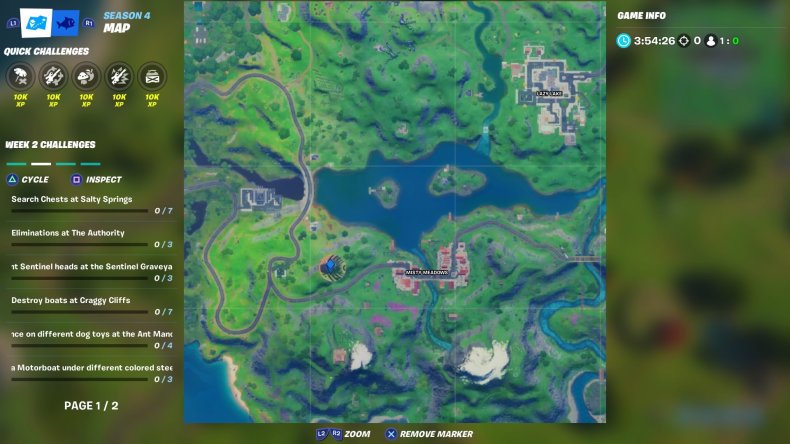 Once you land there, you'll see a huge panther statue that looks like this. Pay some personal respects to Chadwick Boseman if you wish, because you've just visited Panther's Prowl. That's all you've got to do to get some easy XP for your Season 4 Battle Pass.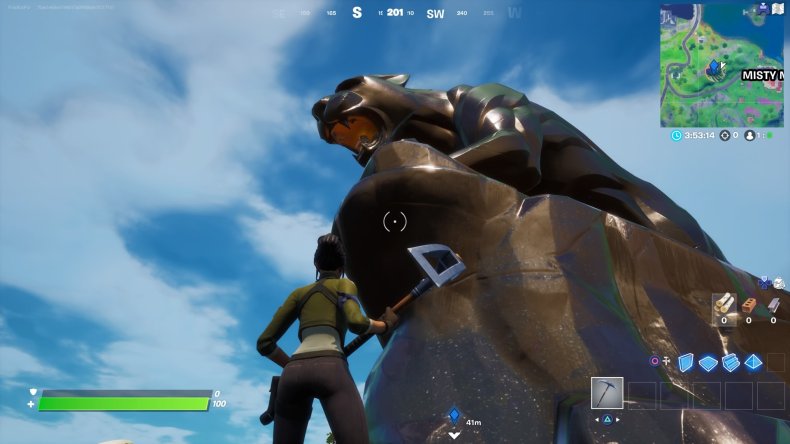 Fortnite Week 3 Challenges
Of course, visiting Panther's Prowl is just one task on the larger list of Week 3 Challenges going live in Fortnite today. Here's the full rundown for those who've yet to see it at the in-game Challenge Table.
Search Chess at Steamy Sacks (seven)
Eliminations at Retail Row (three)
Collect Wood from Weeping Woods (500)
Visit Panther's Prowl
Deal damage with exploding Gas Pumps or Gas Cans (250)
Place Fire Traps (three)
Eliminate Iron Man at Stark Industries (three)
Find Wolverine's Trophy in Dirty Docks [Wolverine Challenge]
As usual there is another Wolverine Challenge, but this one is particularly special because it unlocks the Wolverine's Trophy Back Bling. Just make sure to complete the first three weeks of Wolverine Challenges added alongside the Season 4 Battle Pass, and you'll be able to travel around the Battle Royale map with a huge robot head on your back. Other than that, enjoy being taken down at Stark Industries, because the new named location is basically a deathtrap right now.
That's all you need to know about finding Panther's Prowl and the Week 3 Challenges in Fortnite.
Fortnite is available now on PS4, Xbox One, Switch, PC and Android.
Were you able to find Pather's Prowl in Fortnite? Which Week 3 Challenge has been the most difficult? Tell us in the comments section!