'Fortnite' Visit Razor Crest and Complete a Bounty Location Week 1 Guide
Fortnite Season 5 is officially live, and that means players have some new challenges to complete. Want to know how to visit Razor Crest and where you must go to complete a Bounty? Don't worry. This guide has everything you need to know.
Fortnite visit Razor Crest location
In order to complete the visit Razor Crest challenge for the Mandalorian, you must go to this downed ship situated southeast of Colossal Coliseum. Our marker somewhat covers the spot, but you can actually see the ship visually on the minimap.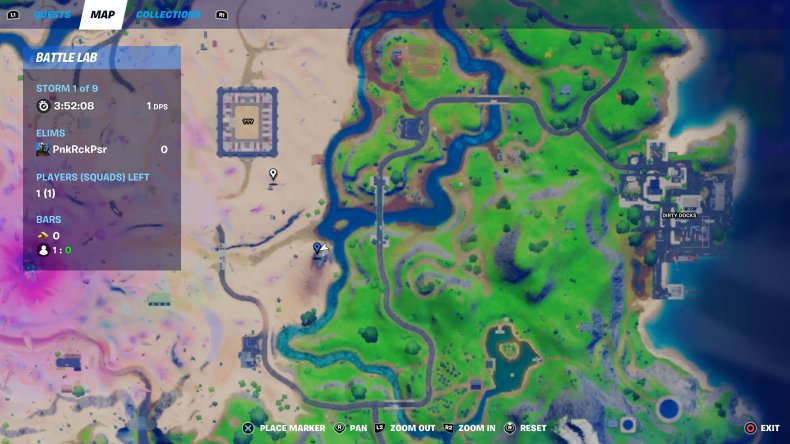 This is what the location looks like when you land there. All you've got to do is head over here, and the challenge is easily finished. We're not sure if you need the Mandalorian skin to do it, but it doesn't hurt to have the tier 1 skin equipped if you've purchased the Battle Pass.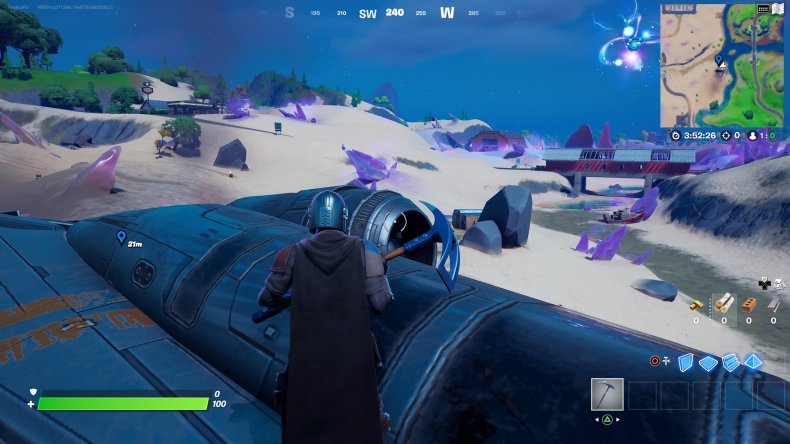 How to complete a Bounty in Fortnite
One of the biggest new features in Fortnite Season 5 is the Bounty system. Players acquire Bounties by visiting any of the large number of NPCs scattered across the map. You'll know you've found the location of an NPC when you see a speech bubble at the designated spot. For the purposes of this guide, we've decided to pay the Reaper a visit. He can be found at this house west of Holly Hedges and Sweaty Sands. If that NPC doesn't tickle your fancy, try ones at Colossal Coliseum or the long building directly north of Hunter's Haven.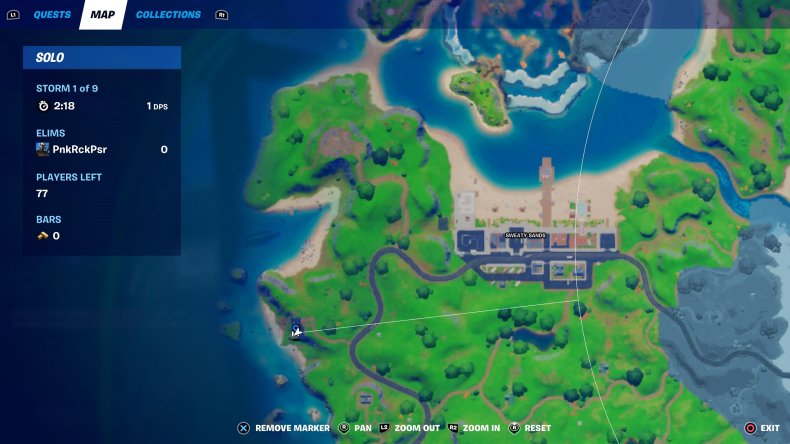 Once you've found an NPC, interact with them, scroll over to the crosshairs icon and press the thumbs up button. You'll be given the name of a player to Eliminate for a reward of about 70 Bars. Once the Bounty has been accepted, you'll see a large, yellow radius on the map where your designated player might be. If you find and take them out of the game, you'll get the full purse of Bars in return. If someone else kills the target within the time limit, you still get half of the reward. These Bars can be spent at NPCs to purchase weapons, upgrade them or even hire an AI bodyguard. You'll need to complete five bounties to finish this challenge, so it might help to have a few friends around.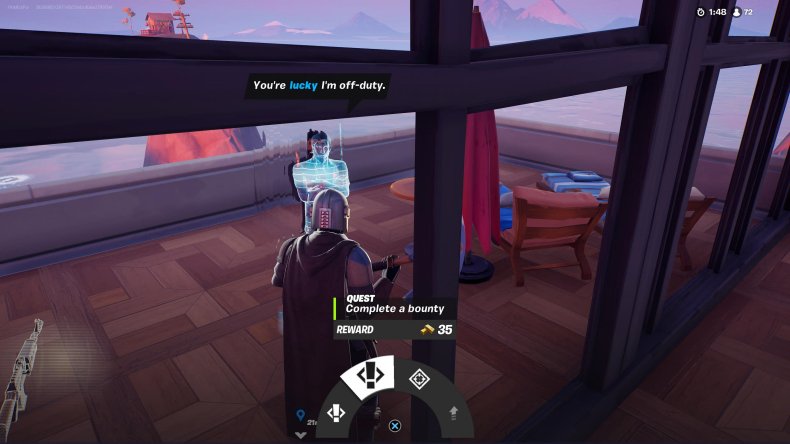 Fortnite is available now on PS5, PS4, Xbox Series X|S, Xbox One, Switch, PC and Android.
What are your thoughts on the Fortnite Season 5 Week 1 challenges so far? Were you able to complete a Bounty and find Razor Crest? Tell us your thoughts in the comments section!