'Fortnite' Visit Restaurant Kitchen Locations For Week 14 Challenges
Fortnite has some food and delivery-based challenges for Week 14, and one of the oddest tasks asks players to visit two different restaurant kitchens. In this guide, we'll show you where all four restaurant kitchens are located on the Battle Royale map. We hope you're hungry, because we're bringing the heat.
Fortnite restaurant kitchen locations
The latest Battle Royale map features four different restaurants, and, as one might expect, each one has a kitchen for preparing food. All you've got to do to snag your 40,000 XP reward is visit two of these four kitchens across any number of matches.
Restaurant kitchen location one [Sticks]: The first restaurant kitchen is inside Sticks, which is on the northern side of Craggy Cliffs.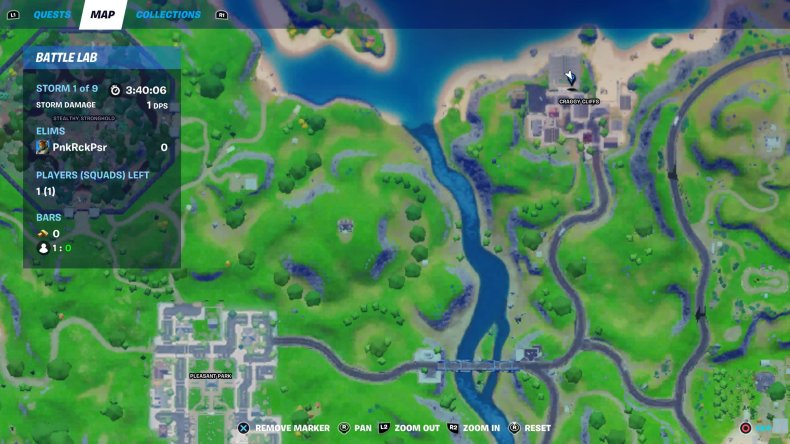 To find the kitchen, enter through the rear deck and you'll see a "stick it" poster on the wall straight ahead. To the right of that "stick it" poster is a door that brings you to the kitchen.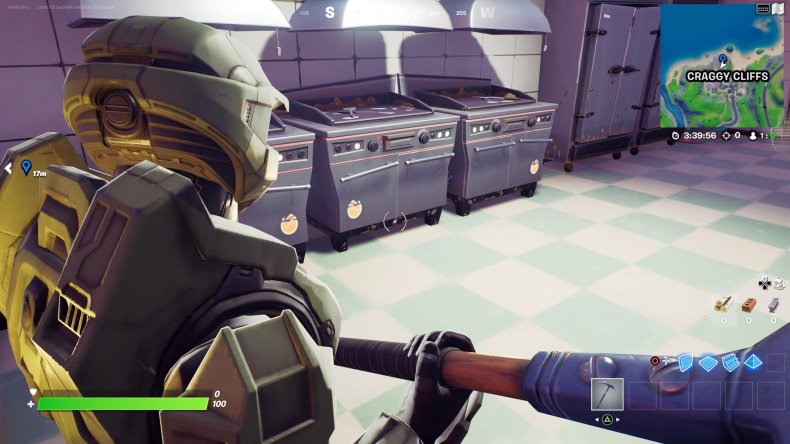 Restaurant kitchen location two [Pizza Pit]: The next possible restaurant kitchen location is found inside Pizza Pit. It's northeast of Colossal Coliseum.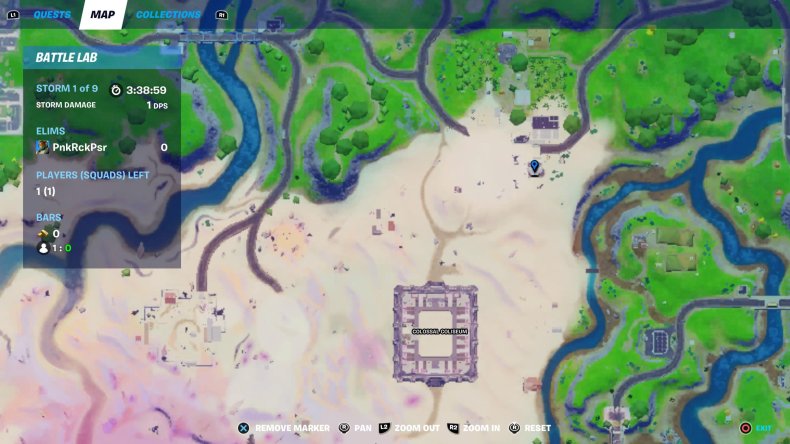 Breakthrough the chain-link fence around the back to access the rear door of the restaurant. The kitchen is directly inside there.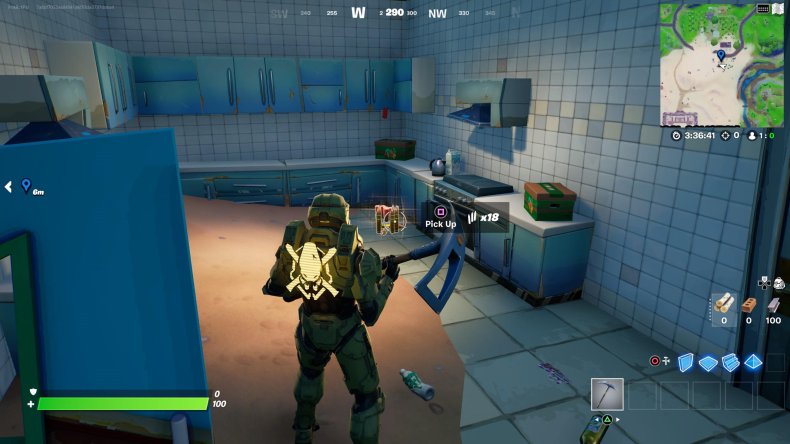 Restaurant kitchen location three [Butter Barn]: Butter Barn is one of Fortnite's newer restaurants, and it's located south of the Zero Point in the center of the map.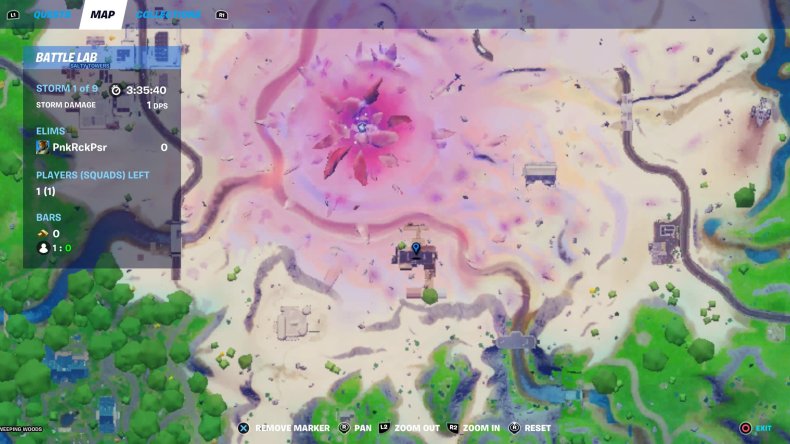 To access the kitchen, enter through the front, hop behind the desk on the right and enter the metal door that's also on the right. Head downstairs, and you'll see a kitchen area on your left.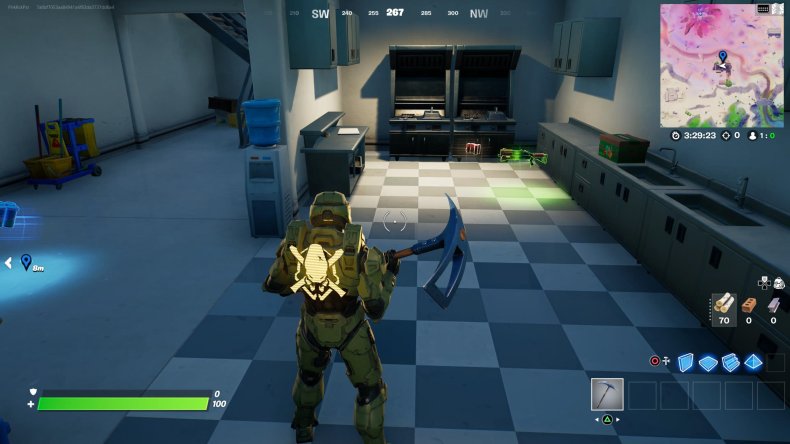 Restaurant kitchen location four [Durrr Burger]: The Durrr Burger is situated southeast of Holly Hedges.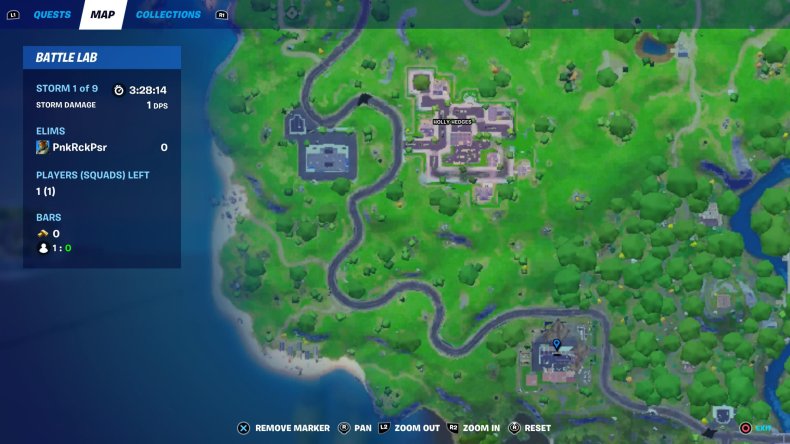 Get to the kitchen by entering the back door close to the drive-thru window. You'll see a kitchen area on the right before going up the stairs. As long as you visit at least two of these four kitchen locations, the additional Season 5 Battle Pass tiers are yours.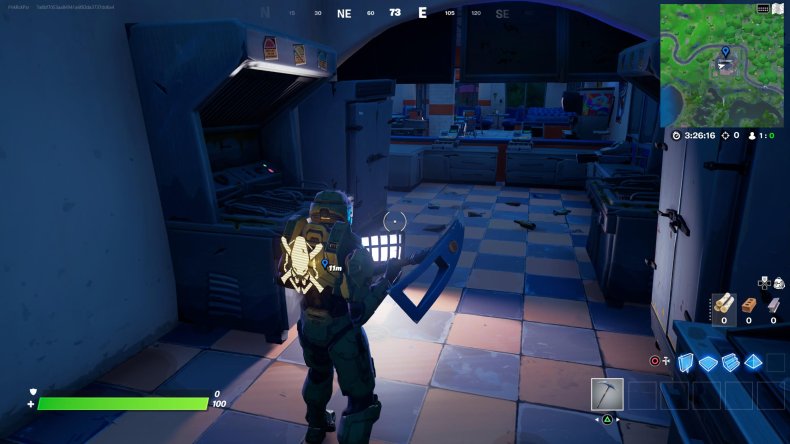 Fortnite Week 14 Challenges
If you're hungry for more Fortnite action, there are still more Week 14 Challenges left to complete. From Cookbooks to fruits and deliveries, there are lots of ways left to level up before this aging Battle Pass expires. Here's the full list of Week 14 Challenges as it appears in-game.
Collect Cookbooks from Pleasant Park and Craggy Cliffs (four).
Harvest fruits and vegetables (eight).
Earn Bars to hire a character (150).
Visit different restaurant kitchens (two).
Drive vehicle from Sweaty Sands to Pleasant Park.
Drop off a vehicle at the Gas Station in Lazy Lake or Catty Corner.
Drive vehicle from Pleasant Park to Lazy Lake.
Damage opponents at greater than 50 meters away (1,000) (2,000) (3,000) (4,000) (5,000) [Legendary Quest].
Fortnite is available now on PS5, PS4, Xbox Series X|S, Xbox One, Switch, PC and Android.
Were you able to visit at least two restaurant kitchens on the map? Which of the Week 14 Challenges do you find most difficult? Tell us in the comments section!