'Fortnite' Week 1 Secret Battle Star Location & Discovery Loading Screen
Fortnite Season 8 has begun, and with it the debut of a brand-new Battle Pass. Season 7's Snowfall Challenges have been replaced by Discovery Challenges, but they function in the exact same way. Below, we'll recap the Week 1 Challenges, analyze the latest Loading Screen and point you in the direction of the hidden Battle Star.
How to Unlock the Week 1 Discovery Secret Battle Star
In order for the Week 1 Secret Battle Star to appear, players must finish every free and Battle Pass Challenge for a given week. Here are the Week 1 Challenges alongside links to relevant guides.
Free Challenges
Visit all Pirate Camps (seven) [Guide]
Search Chests at Retail Row or Junk Junction (seven)
Stage 1: Deal damage with a Shotgun and Explosive Weapon in a single match (two)
Battle Pass Challenges
Visit a Giant Face in the Desert, Jungle and the snow (three) [Guide]
Use a Volcano Vent in different matches (five)
Get an Elimination with a Shotgun, Assault Rifle and Explosive Weapon (three)
Once you finish all these tasks, you'll see this Loading Screen in your inventory. Just above the map is a tower with a star on top. You need to visit that tower to collect the Secret Battle Star.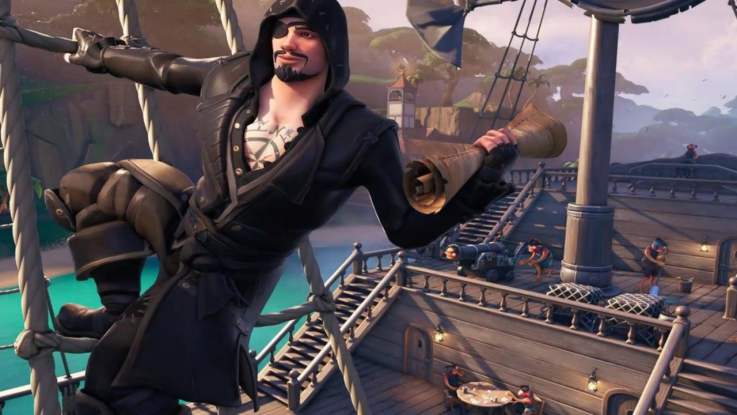 The Week 1 Secret Battle Star Location
The tower is on the eastern bank of Lazy Lagoon marked on the map below.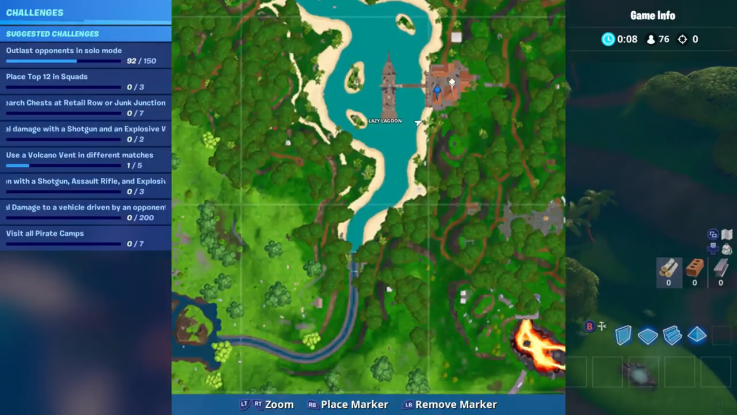 There's a small cluster of buildings and the pictured tower. That's all you need to know to find the Secret Battle Star for Week 1.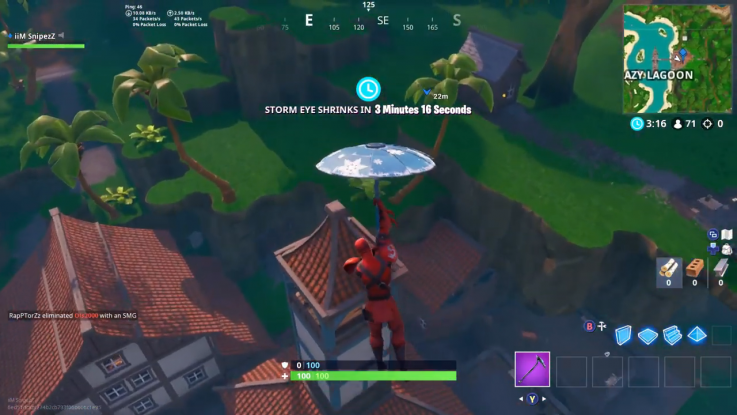 Fortnite is available now on PS4, Xbox One, Switch, PC and mobile. The Secret Battle Star location is the same on all platforms.
What are your thoughts on Fortnite Season 8 so far? Were you able to find the Secret Battle Star? Tell us in the comments section!
'Fortnite' Week 1 Secret Battle Star Location & Discovery Loading Screen | Gaming