'Fortnite' Week 10 Challenges Leaked: Jump Through Hoops to Earn John Wick
The Fortnite week 10 challenges have leaked ahead of what will likely be the beginning of the end of Season 3. Fans who've completed their Battle Pass challenges will earn the coveted John Wick skin (and prove that they spend way too much time playing Fortnite). You'll have to jump through hoops (literally), kill enemies and search for hidden locations to complete your battle royale journey. Here are the leaked challenges straight from Fortnite Tracker:
Fortnite Season 3 Week 10 Challenges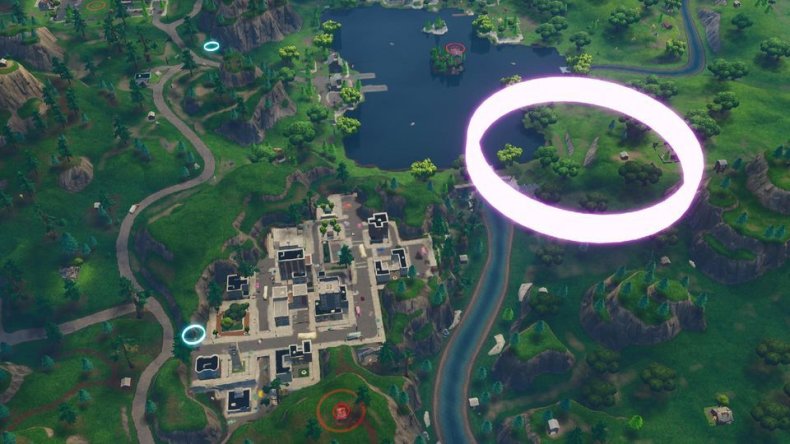 Search Chests in Fatal Fields (7)
Deal headshot damage to opponents (250)
Search a Chest in different named locations (12)
Skydive through floating rings (10)
Search between a Stone Circle, Wooden Bridge, and a Red RV (1) (HARD)
Eliminate Opponents (10) (HARD)
Eliminate opponents in Pleasant Park (3) (HARD)
Finding chests in Fortnite can be difficult. Whenever I drop from the bus, I make sure to land on a rooftop and hammer away, since there's a high possibility there could be an orange gift box inside. They are hidden in walls, locked away in wooden towers or just sitting in jail cells. If you are playing the battle royale with headphones, listen got the Chest hum which gets louder in the direction of the loot.
If you've made it past 90 challenges already, none of these should be difficult.
When Does Fortnite Season 3 End? Season 4 Battle Pass Date Announced
If you are desperate to finish all your Season 3 challenges before the season ends on April 30, good luck. If you have the gumption and free time to jump right in and buy a Battle Pass, you'll have all the challenges already unlocked and ready to complete. If you've succeeded mastering all 100 challenges, congratulations! I could really use a Fortnite coach to help me win, or at least a duo buddy that won't use me for human bait.