'Fortnite' Week 10 Find Secret Banner Location & Discovery Loading Screen
Fortnite Season 8 continues with a new Secret Banner available for Week 10. In this guide, we'll recap the Week 10 Challenges and show how to use the latest Discovery Loading Screen to find the Banner you seek.
How to find the Secret Banner in Loading Screen 10
In order for the Secret Banner to appear, you must first complete the latest batch of Weekly Challenges in Fortnite Battle Royale. We've listed those below alongside links to relevant guides.
Free Challenges
Get your unlimited Newsweek trial >
Launch through Flaming Hoops with a Cannon (three) [Guide]
Harvest Wood in a single match (400)

Harvest Stone in a single match (400)
Harvest Metal in a single match (300)

Eliminate opponents at Tilted Towers or the Block
Battle Pass Challenges
Deal damage with an Infantry Rifle or Heavy Assault Rifle (500)
Search the Treasure Map Signpost found in Junk Junction [Guide]

Follow the Treasure Map Signpost in Junk Junction

Deal damage within 10 seconds of landing after using a Volcano Vent (100)
Eliminate an opponent from closer than five meters away (two)
After completing each of these tasks, you'll see this Loading Screen which features the new structure on Loot Lake. If you look on the left side of the image near where the Secret Lab is located, you'll see a faint Banner icon. Go to the Secret Lab to find the Secret Banner.
Get your unlimited Newsweek trial >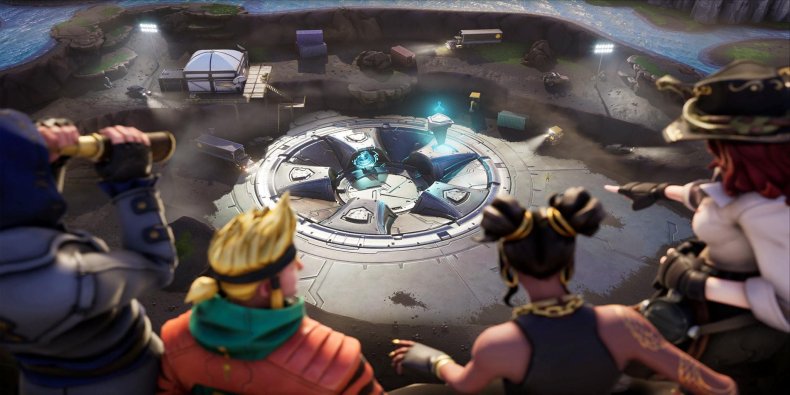 Where is the Secret Banner for Week 10?
The Secret Banner is located at the spot marked on the map below. It's to the left of the entrance of the big structure.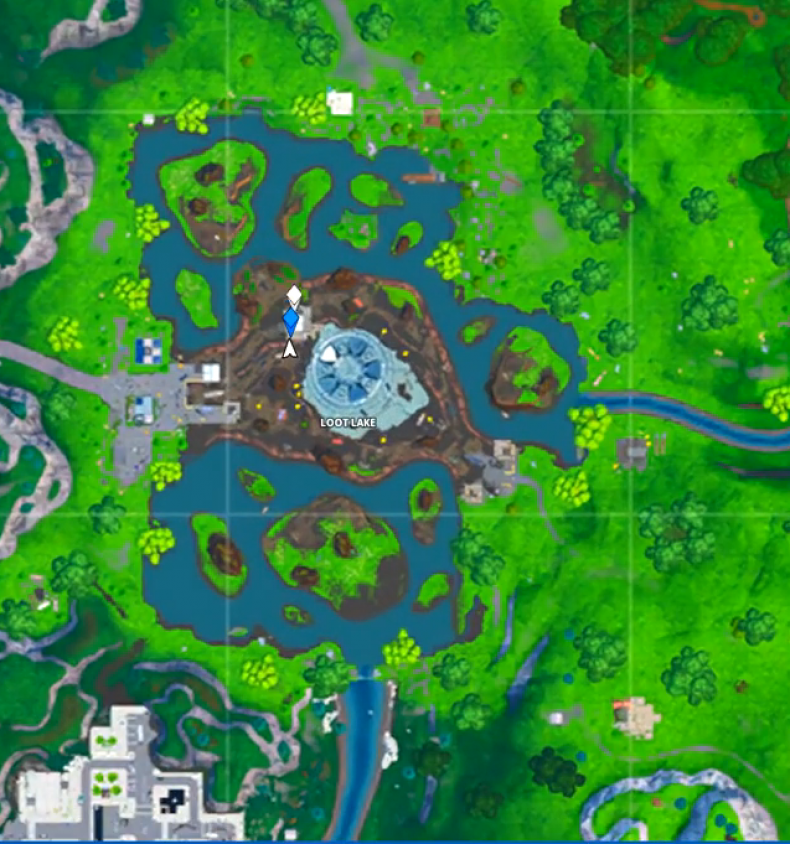 The location for the Week 10 Secret Banner looks like this. That's all you need to know to find Fortnite's Secret Banner for Week 10.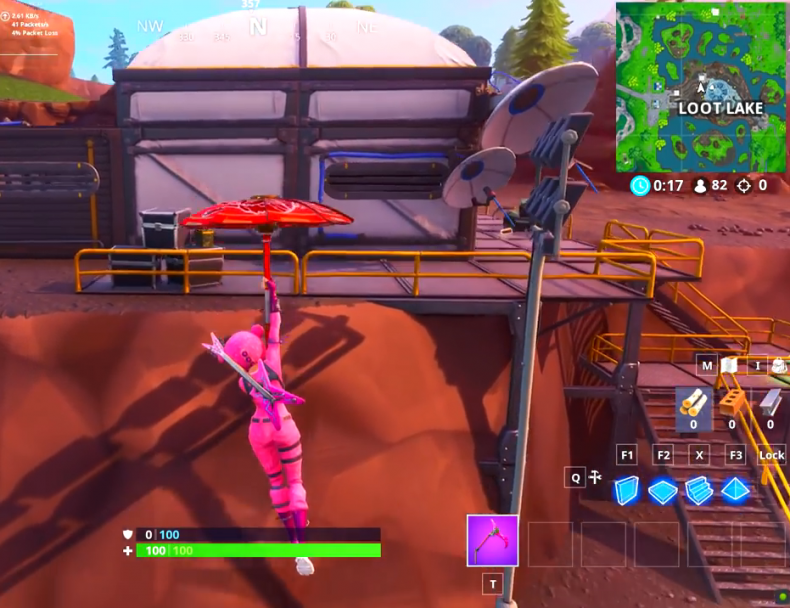 Fortnite is available now on PS4, Xbox One, Switch, PC and mobile.
What are your thoughts on Fortnite's Week 10 Challenges? Were you able to find the Secret Banner? Tell us in the comments section!
'Fortnite' Week 10 Find Secret Banner Location & Discovery Loading Screen | Gaming