'Fortnite' Week 2 Secret Battle Star Banner Location & Discovery Loading Screen
Fortnite Season 8 continues with a new batch of challenges for Week 2. Finish them all, and you'll gain access to a Secret Banner that works toward unlocking a cool skin later in the Battle Pass. Below, we'll tell you what you need to do to get this hidden item and its associated Loading Screen.
How to Unlock the Week 2 Discovery Secret Banner
Just like in past seasons of Fortnite, there's an alternating schedule of Secret Battle Stars and Secret Banners available via the Battle Pass. This week is a Secret Banner week, and you get the banner for completing the challenges listed below. Those who need more help can check out the links to relevant guides as well.
Free Challenges
Land at the Block

Dusty Divot
Polar Peak
Snobby Shores
Paradise Palms

Deal damage to descending Supply Drops (200)
Eliminations in Salty Springs or Haunted Hills (three)
Battle Pass Challenges
Gain health from Apples or Medkits (25)
Visit the furthest north, south, east and west points of the Island [Guide]
Deal damage to opponents with a Pirate Cannon (100)
Search a Chest in different Named Locations in a single match (three)
Finish all these challenges to unlock the Loading Screen shown below. That tells you where you need to go.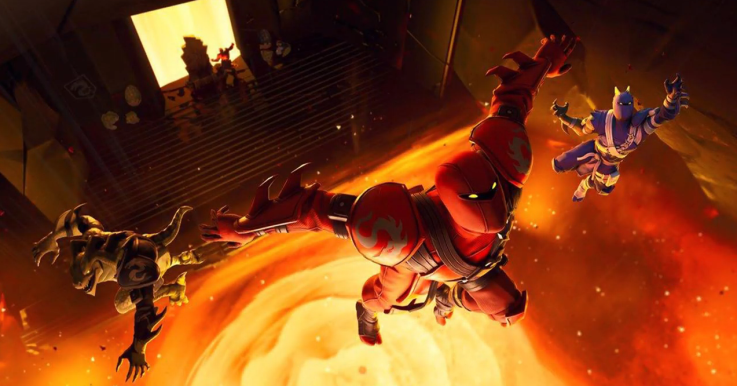 The Week 2 Secret Banner Location
As pictured above, the banner is clearly located inside the volcano as marked on this Battle Royale map. In the picture, there's a faint banner icon near the three broken egg shells on the left.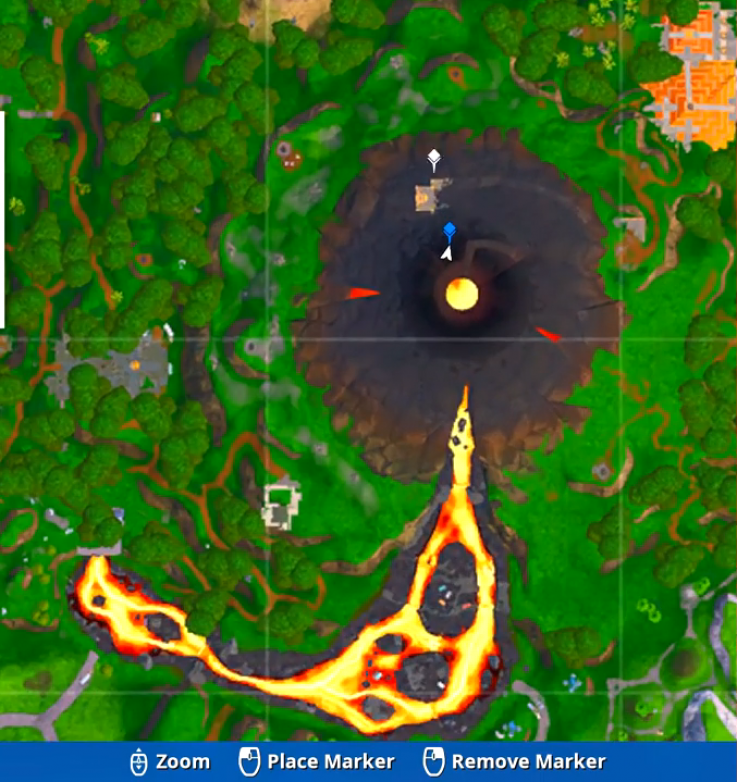 That spot is right by this throne area. Just head here to collect the Secret Banner once you complete the challenges.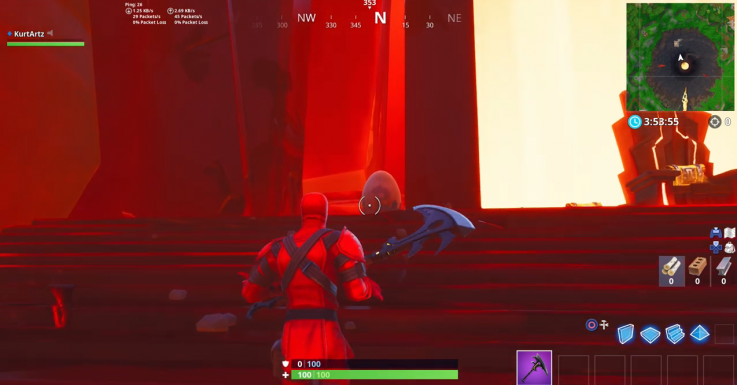 Fortnite is available on PS4, Xbox One, Switch, PC and mobile.
What are your thoughts on Fortnite's Discovery Challenge for Week 2? Did you find the Secret Banner? Tell us in the comments section!
'Fortnite' Week 2 Secret Battle Star Banner Location & Discovery Loading Screen | Gaming