'Fortnite' Week 2 Secret Battle Star Banner Location & Loading Screen
Fortnite 's Week 2 Challenges are live, and another Secret Banner has arrived in place of the traditional Battle Star. In this short guide, we'll tell you how to unlock the Banner and analyze the special Loading Screen once you see it.
How to Unlock the Week 2 Hunting Party Secret Banner/Battle Star
Fortnite players have searched for Secret Battle Stars in previous seasons, but Season 6 features a slightly tweaked collectible called the Secret Banner. The Secret Banner isn't vastly different from the Secret Battle Stars; it still helps you trick out customizable skins. In order to unlock it, you must complete every Week 2 Challenge. We've listed them below alongside links to relevant guides.
Free Challenges
Visit all of the Corrupted Areas (seven) [Guide]
Use a Shadow Stone in different matches (three) [Guide]
Stage 1: Deal damage with standard Assault Rifles to opponents (200) [Hard]
Battle Pass Challenges
Eliminate an opponent from at least 50 meters away (1)
Deal damage with Pistols to opponents (500)
SMG Eliminations (three) [Hard]
Stage 1: Deal damage with Hunting Rifles to opponents (200)
Once you finish all of these challenges and their associated stages, you'll unlock this Loading Screen. If you look closely, you'll see a small Banner icon near the illuminated area of the tree the other character peers behind.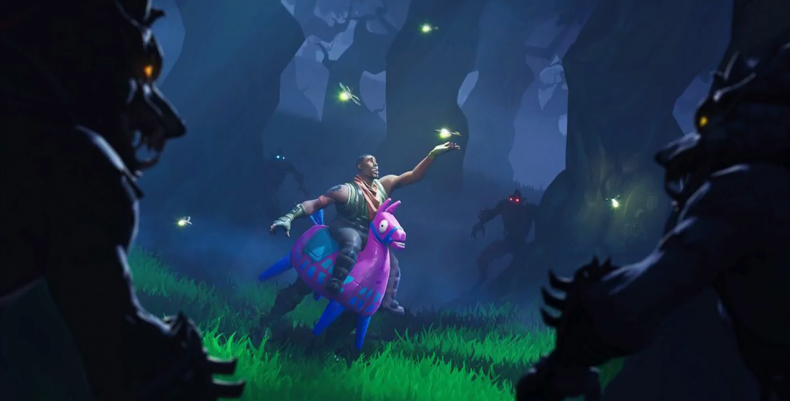 The Week 2 Secret Banner Location
The shadow on the Loading Screen features a small carriage found just north of Paradise Palms, on the long path leading into the location. An arrow points to the Banner being on top of that carriage.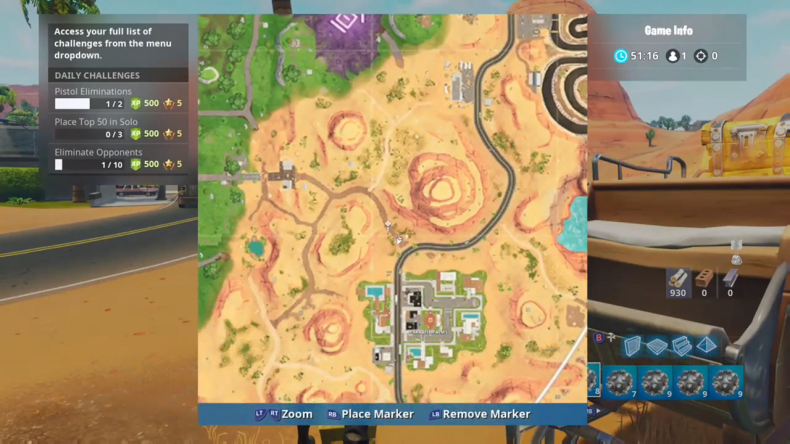 In case you need the extra help, here's what the location looks like.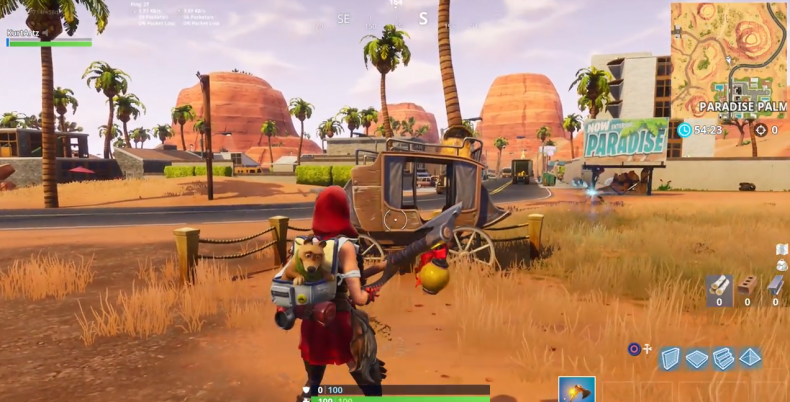 That's all there is to know about Fortnite's Week 2 Challenges and the latest Secret Banner. Be sure to check out last week's Banner guide if you haven't already.
Fortnite is available on PS4, Xbox One, Switch, PC and mobile. The Banner location and Loading Screen are the same on all platforms.
Were you able to find Week 2's Secret Banner by completing Fortnite's latest challenges? Tell us in the comments section!