Fortnite Season 7 continues with Week 2 Challenges and another Snowfall Loading Screen. In this guide, we'll discuss the latest challenges and reveal where you need to go to get the new Secret Banner.
How to Unlock the Week 2 Snowfall Secret Banner
Just like always, these Snowfall Banners and Battle Stars are earned by completing every Weekly Challenge for a given week.This week you'll be collecting a Banner instead of a Battle Star, which means no free tier. However, the Banners will still be required for a cool cosmetic reward at the end of the season.
Here are the Week 2 Challenges alongside links to relevant guides.
Free Challenges
Search a Chest in different Named Locations (seven)
Damage opponents with different types of weapons (five)
Eliminate opponents in Snobby Shores or Fatal Fields (three) [Hard]
Battle Pass Challenges
Stage 1: Visit Snobby Shores and Pleasant Park in a single match (two)
Play the Sheet Music on pianos near Pleasant Park and Lonely Lodge (two) [Guide]
Compete in a Dance Off at an abandoned mansion (one) [Guide]
Once you complete these challenges and any of their associated stages, you'll unlock this Loading Screen. The picture shows an illustrated version of where the Secret Banner is located.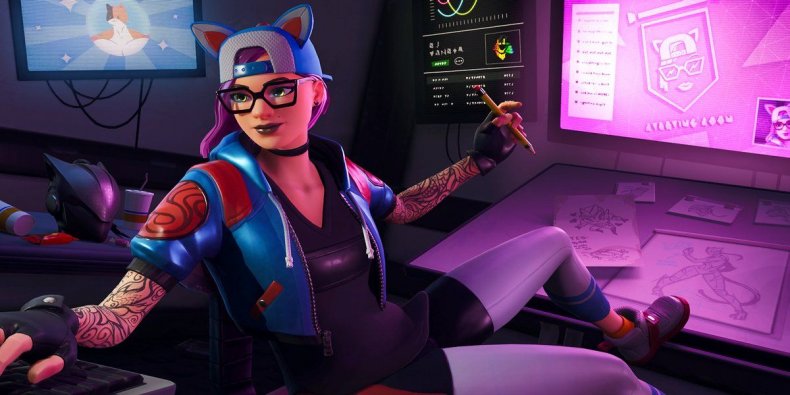 The Week 2 Secret Banner Location
That pictured computer screen is inside this building in Frosty Flights as marked on the map below.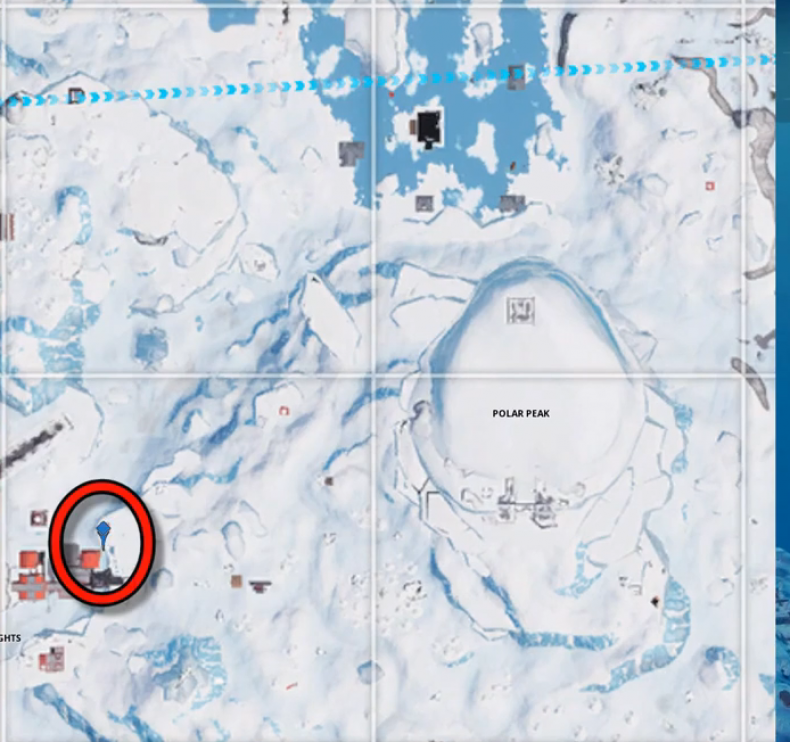 Enter from the back on a balcony, go into the enclosed office on your right and the banner will be at the art computer station in the back of that office.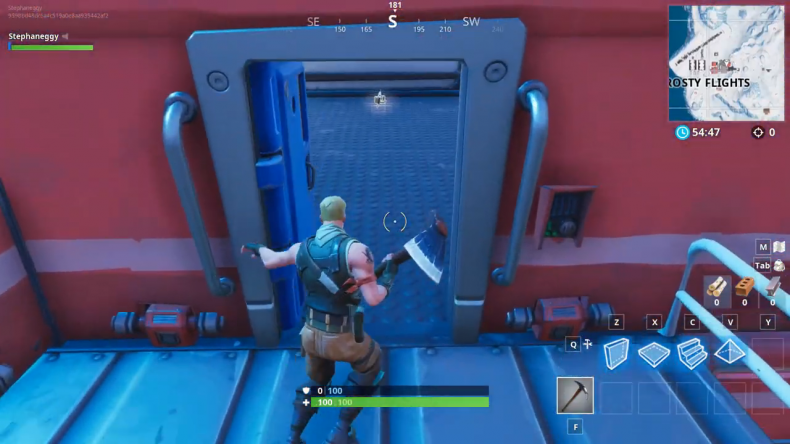 That's all there is to know about Fortnite's Week 2 Snowfall Challenge, Secret Banner and Loading Screen.
Fortnite is available now on PS4, Xbox One, Switch, PC and mobile. The Secret Banner location is the same on all platforms.
Were you able to find the Secret Banner and finish all the Week 2 Challenges? Tell us in the comments section!