'Fortnite' Week 3 Challenges Leak - Rubber Duckies, Salty Springs Treasure Location
Fortnite leaks continue with Fortnite Tracker 's reveal of the Week 3 Challenges for Season 4. After chasing down Cameras this week, the next installment will apparently be all about Rubber Duckies. See the evidence in the screenshot below.
In case you can't see the image, here's the full list of Challenges we expect to see in the week ahead: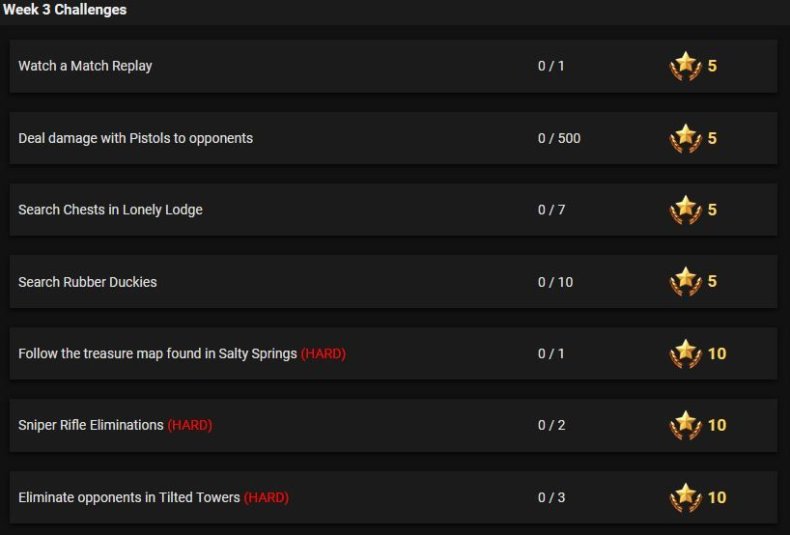 Watch a Match Replay - five Stars
Deal damage with Pistols to opponents (500) - five Stars
Search chests in Lonely Lodge (7) - five Stars
Search Rubber Duckies (10) - five Stars
Follow the Treasure Map in Salty Springs [Hard] - 10 Stars
Sniper Rifle Eliminations [Hard] (2) - 10 Stars
Eliminate opponents in Tilted Towers [Hard] (3) - 10 Stars
While it hasn't been proven yet, this is where many fans expect the Salty Springs treasure to be. There may be a slight difference in the exact spot, but the actual results can't be too far off.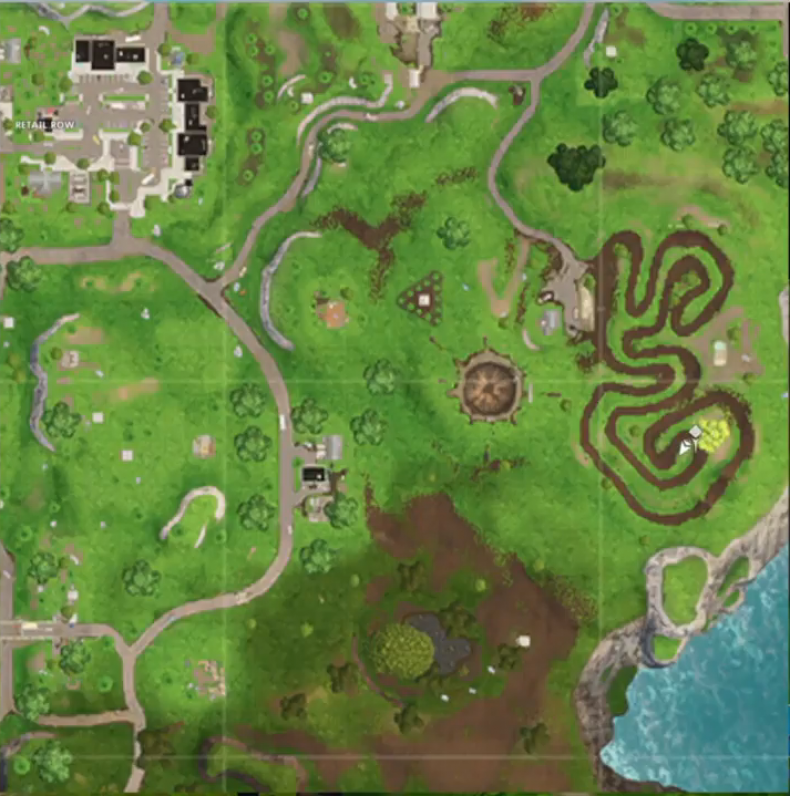 Assuming this list is accurate, the two major focuses for our weekly guide are pretty obvious. Like always we'll show you where to find the hidden treasure, but this week we'll also provide at least 10 Rubber Duckie locations as well. It's likely there will be more than 10 spots for players to look, and we'll do our best to provide as many sites as possible.
With the Fortnite Season 4 release pattern now officially established, we expect these challenges to go live alongside the next major update on Tuesday or shortly thereafter. What remains to be seen, though, is if next week's round of fixes will be a live Content Update or one that requires a full download. Considering many of the bugs that emerged at the start of Season 4 have been patched, we wouldn't be shocked if the number of tweaks was smaller for 4.2 or an updated version of 4.1.
Fortnite is in early access across PS4, Xbox One and PC.
What are your thoughts on the Week 3 Challenges for Season 4? Will you be able to find all 10 Rubber Duckies? Tell us in the comments section!