'Fortnite' Week 3 Free Tier Location & Road Trip Challenge Loading Screen
Fortnite Season 5 features special Road Trip Challenges that bring you one step closer to unlocking those fully customized Ragnarok and Drift skins for your Battle Pass. In this quick guide, we'll explain how to find the newest secret Battle Star to unlock the hidden tier.
How to Unlock the Week 3 Road Trip Tier
Just like the Road Trip challenges in previous weeks of Fortnite Season 5, this one requires you to complete all the Weekly Challenges for the current week. In case you don't know what they are, we've listed them below alongside links to relevant guides.
Free Challenges
Deal damage to opponents in a single match (500)
Use a launchpad (one)
Follow the Treasure Map found in Flush Factory [Hard] (Guide)
Battle Pass Challenges
Search Chests in Fatal Fields (seven)
Shoot a Clay Pigeon at different locations (five) [Guide]
Eliminate opponents in Haunted Hills (five)
Explosive weapon elinations (five) [Hard]
Once you finish these challenges, you'll see the loading screen shown below. That image offers the clue to the location of the latest Road Trip secret tier.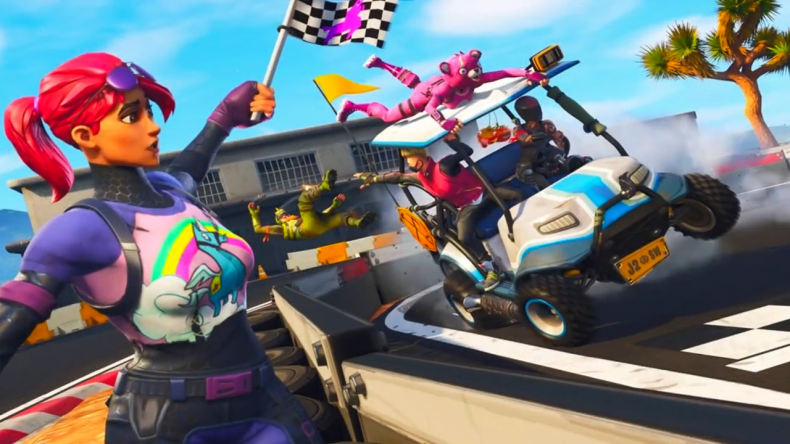 The Secret Battle Star Location for Week 3
The loading screen looks meaningless at first glance, but the front license plate on the ATK is your central clue. It says "J2 SW," which correlates to coordinate J2 on the southwest tip of the Battle Royale map. That's where you need to go. You can see it marked just outside Wailing Woods on the map below.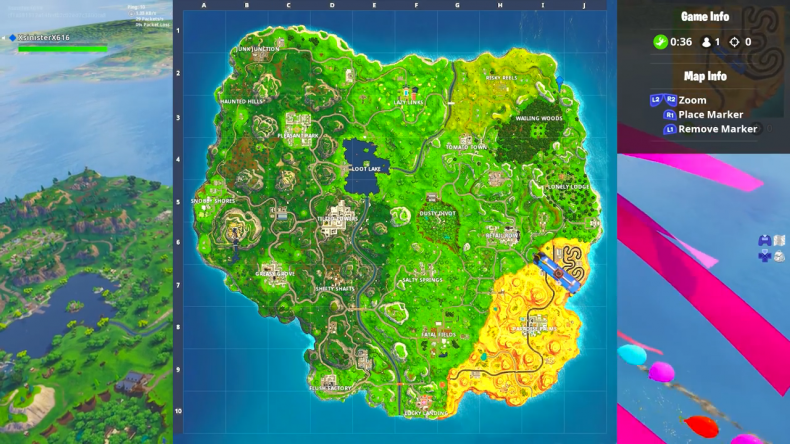 In case you need to know what the location looks like, it's right by this jagged rock on the water's edge. Grab the Battle Star and rest up for next week's Road Trip quest. In case you still need them, we also have guides for Week 1 and Week 2 as well.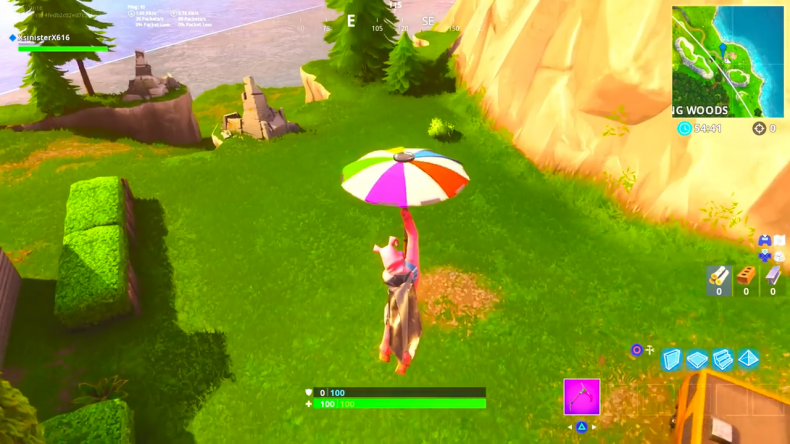 Fortnite is in early access across PS4, Xbox One, Switch, PC and iOS. The Road Trip Challenge is the same on all platforms.
Were you able to find this week's secret tier using the loading screen? Have you finished all of Fortnite's Road Trip challenges so far? Tell us in the comments section!