'Fortnite' Week 3 Secret Battle Star Location & Discovery Loading Screen
Fortnite Week 3 Challenges are live, and so is another Secret Battle Star. We'll tell you where to find it and how to best analyze the latest Loading Screen. If you want that cool skin at the end of the season, here's how you can get it.
How to Unlock the Week 3 Discovery Secret Battle Star
Just like the others, the Week 3 Secret Battle Star can only be obtained by completing all of Fortnite's latest batch of Weekly Challenges. For those who missed the news, here's a recap of the challenges alongside links to relevant guides.
Free Challenges
Stage 1: Visit Fatal Fields and Salty Springs in a single match (two)
Stage 1: Destroy cacti in the desert (30) [Guide]
Place different trap slot items in a single match (two) [Guide]
Battle Pass Challenges
Search where the magnifying glass sits on the treasure map loading screen (one) [Guide]
Search chests at Sunny Steps or Fatal Fields (seven)
Deal headshot damage to opponents (500)
Get an elimination with an SMG, Pistol, and a Sniper Rifle (three)
Once you complete all these tasks you'll unlock this special Loading Screen. What's worth focusing on is the small chalk drawing just under Sidewinder's elbow. There's some sort of temple with two distinct statues next to it. That's where the Secret Battle Star is.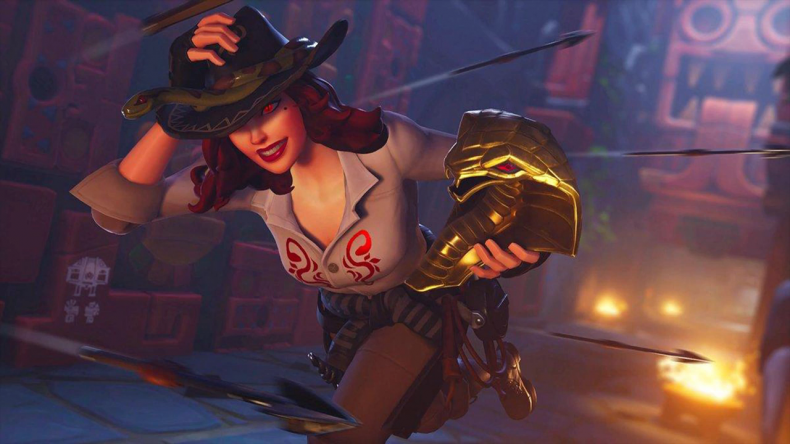 The Week 3 Secret Battle Star Location
As marked on the map below, you want to go to the south end of Sunny Steps on the eastern side of the Volcano.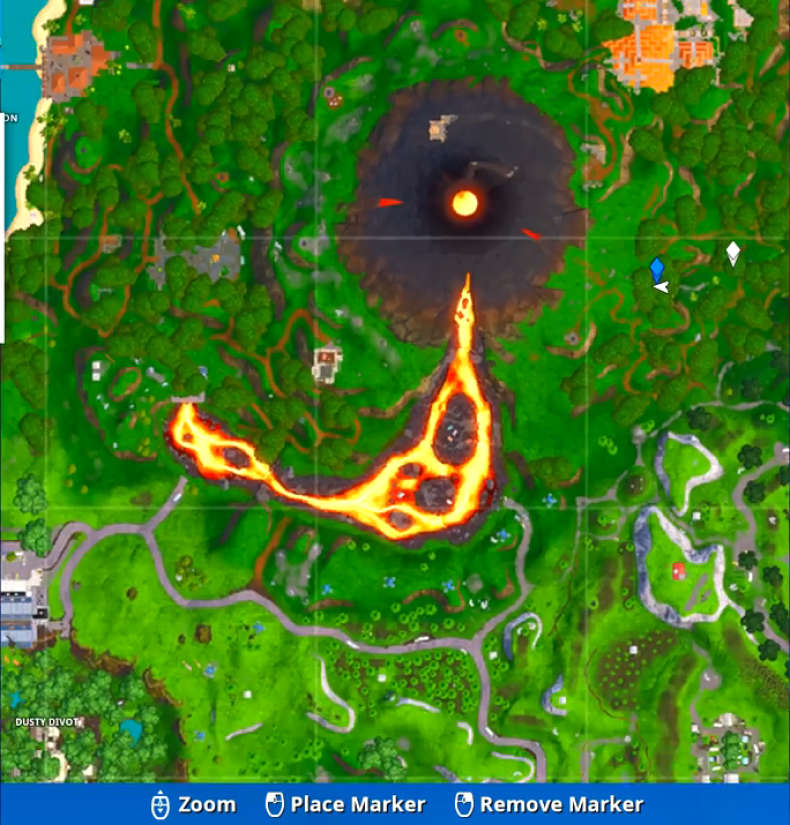 There are ziplines and distinct cliffs leading to the location from above. The Battle Star will either be at the bottom of the temple steps or built up to its upper level. That's all you need to know to find the Week 3 Secret Battle Star.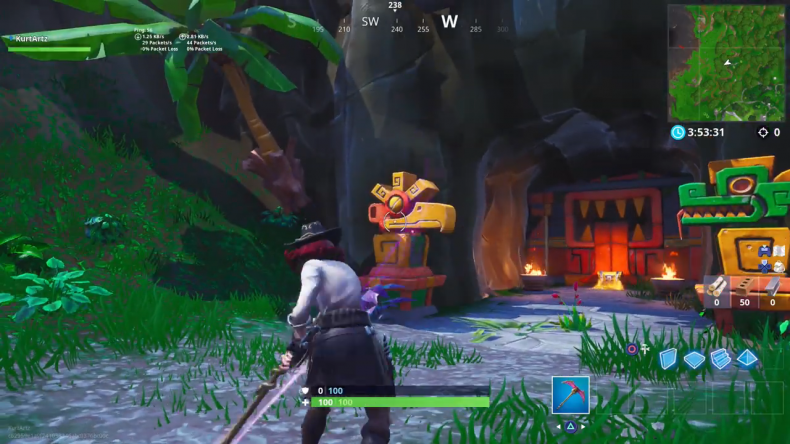 Fortnite is available now on PS4, Xbox One, Switch, PC and mobile.
What are your thoughts on Fortnite Season 8 so far? Did you finish the Week 8 Challenges? Tell us in the comments section!