'Fortnite' Week 3 Secret Battle Star Location & Snowfall Loading Screen
Fortnite Season 7 Week 3 Challenges are live, and so is another Snowfall Challenge. This week's reward is actually a Secret Battle Star instead of a Banner. That means you'll be able to tier up your Battle Pass alongside working towards cool cosmetic unlocks in a few weeks. This guide shows you how to get everything done.
How to Unlock the Week 3 Snowfall Secret Battle Star
Like all Secret Battle Stars, this one is earned by completing the latest challenges for Week 3. A recap of those challenges is below, alongside links to relevant guides.
Free Challenges
Ride a Zipline in different matches (five) [Guide]
Stage 1: Land at Lonely Lodge (one)

Pleasant Park
Lucky Landing
Lazy Links
Tilted Towers

Deal damage with Pistols to opponents (500)
Battle Pass Challenges
Search Chests at Polar Peak or Tomato Temple (seven)
Ring the doorbell of a house with an opponent inside in different matches (three) [Guide]
Search between three Ski Lodges (Guide) [Hard]
Pistol Eliminations (three) [Hard]
After completing the challenges listed above, you'll unlock this special Loading Screen. The screen offers a clue to the location of the Week 3 Secret Battle Star.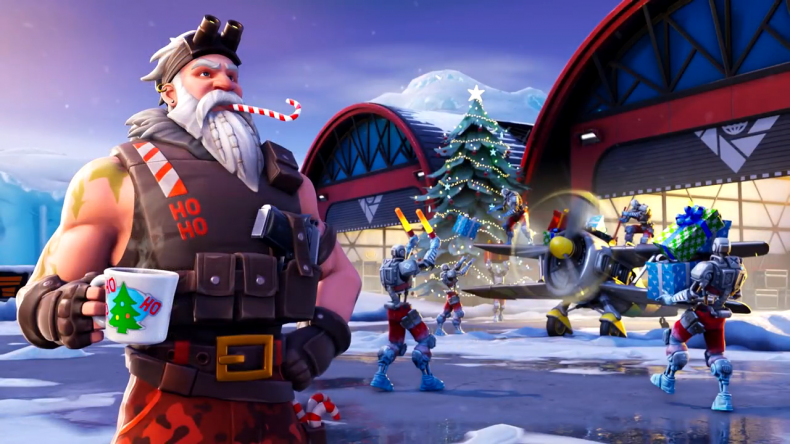 The Week 3 Secret Battle Star Location
The Loading Screen shows Sgt. Winter loading presents on his plane with a little help from A.I.M. robots. In the background where Winter's elbow is, there's a hangar with a Battle Star trophy on top of a bookcase. Let's go find that star.
The Secret Battle Star is located in the southwest corner of the map inside the airplane hangars of Frosty Flights.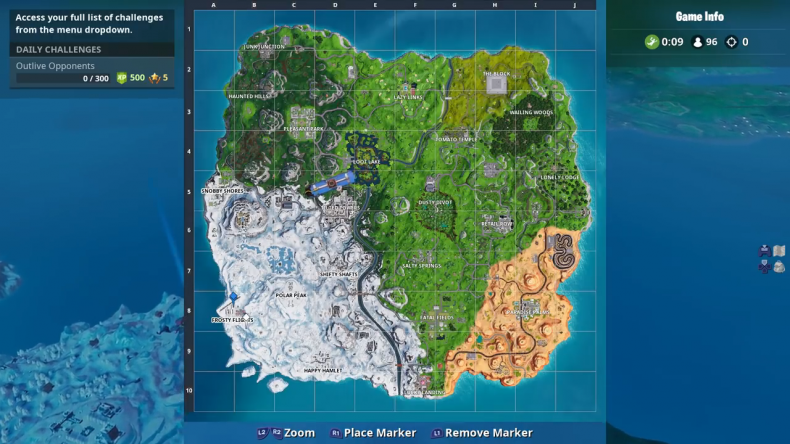 When you get there, you'll see a large Christmas tree and two hangars. You want to go to the one to the left of that tree. As you enter you'll see these shelves, and the Battle Star will be on top.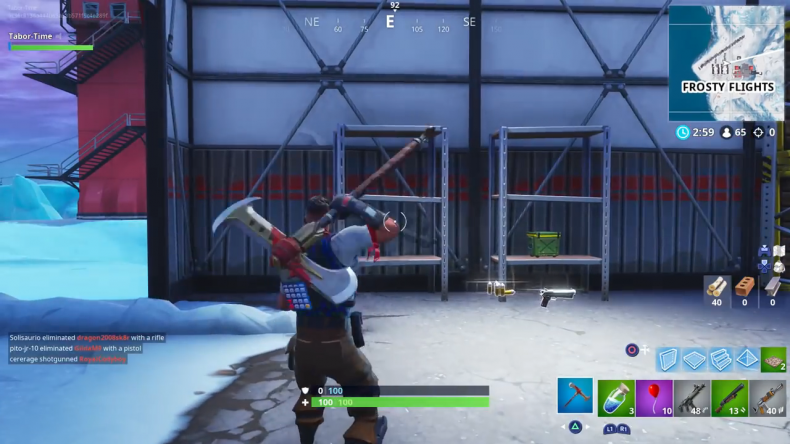 That's all there is to know about the Secret Battle Star location for Week 3.
Fortnite is available now on PS4, Xbox One, Switch, PC and mobile.
What are your thoughts on the Week 3 Battle Star and its Loading Screen? Tell us in the comments section!