'Fortnite' Week 3 Find Secret Battle Star Location & Utopia Loading Screen
Fortnite Weekly Challenges are live for Week 3, which means another Secret Battle Star and Utopia Loading Screen are up for grabs. In this guide, we'll recap the challenges and reveal where you can find the next Secret Battle Star.
Where to find the Secret Battle Star in Loading Screen #3
If you want to find the Secret Battle Star, your first task is to complete all the Weekly Challenges for Week 3. In case you missed the news, here's a quick recap of the challenges alongside links to one relevant guide.
Free Challenges
Stage 1: Land a trick with a Driftboard (one)

Stage 2: Get three seconds of airtime in a Quadcrasher
Stage 3: Destroy opponent structures with a vehicle (three)

Search Chests at Lonely Lodge or Polar Peak (seven)
Deal damage to an opponent within 10 seconds after using a Slipstream (200)
Battle Pass Challenges
Stage 1: Visit Happy Hamlet and Shifty Shafts in a single match

Visit Sunny Steps and Dusty Divot in a single match
Visit Haunted Hills and Salty Springs in a single match

Throw the Flying Disc Toy and catch it before it lands [Guide]
Explosive weapon eliminations (three)
Deal damage with different weapons in a single match (five)
Complete all these tasks and you'll unlock Loading Screen #3. The secret to this image revolves around the stone carving just below the dark-colored dog. It depicts a large stack of vehicles with a yellow Battle Star on top. As luck would have it, you can find a stack just like that on the Battle Royale map.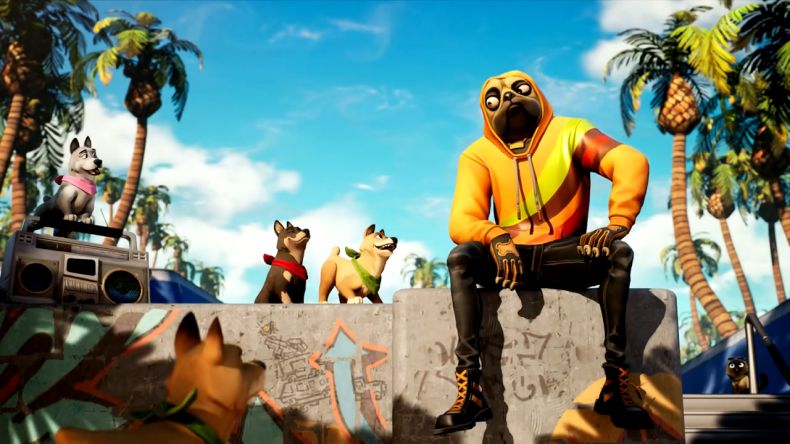 Where to find the Secret Battle Star for Week 3
That stack of trashed vehicles is appropriately located just outside Junk Junction. The spot is marked on the map below.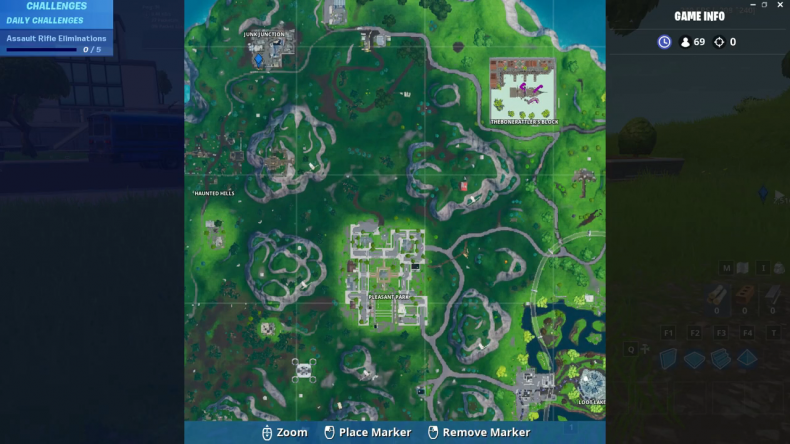 Approach the stack and climb to the top to get your Secret Battle Star.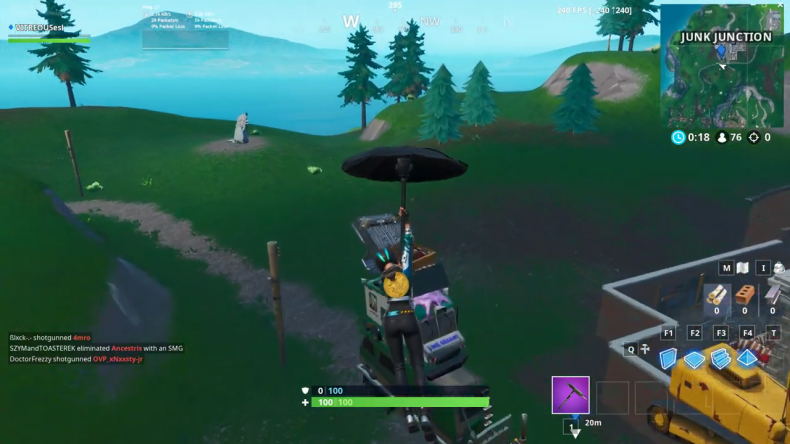 Fortnite is available now on PS4, Xbox One, Switch, PC and mobile.
What are your thoughts on the Week 3 Challenges and the latest Secret Battle Star? Tell us in the comments section!