'Fortnite' Week 4 Battle Star Banner Location & Discovery Loading Screen
Fortnite 's Week 4 Challenges are live, and that means there's another Secret Banner up for grabs. With Battle Stars out of rotation this week, we'll tell you how to finish the new challenges and analyze the latest Loading Screen.
How to find the Secret Banner in Loading Screen 4
Just like every secret Battle Star and Banner before this one, finishing the Week 4 Discovery Challenge requires completing all the Week 4 Challenges. You'll find a recap of the challenges below alongside links to relevant guides.
Free Challenges
Search for Buried Treasure (two) [Guide]
Launch yourself through structures with a Pirate Cannon (25) [Guide]
Get an elimination with a Scoped weapon and a Suppressed Weapon (one)
Battle Pass Challenges
Use the Baller in different matches (five) [Guide]
Eliminate opponents at Happy Hamlet or Pleasant Park (10)
Outlast opponents in a single match (60)
Land at Tilted Towers

Junk Junction
Retail Row
Happy Hamlet
Pleasant Park
Once you complete all these tasks you'll unlock this Loading Screen. What we're focusing on is the torch with the blue symbol on it directly behind King Peely. You must go to that spot on the Volcano to get the Secret Banner.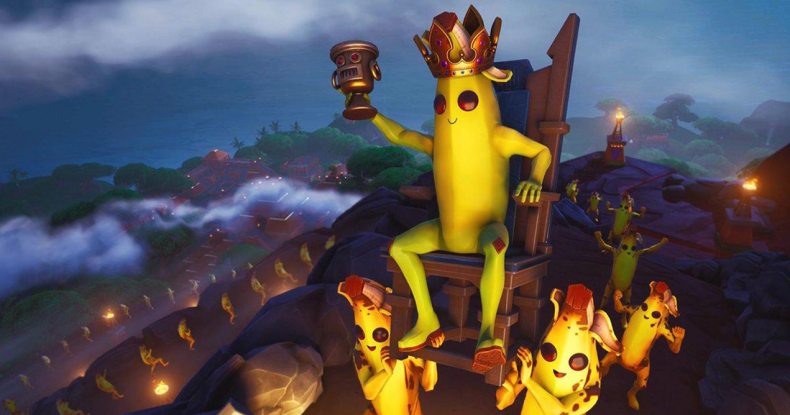 Where is the Secret Banner for Week 4?
To get there, all you have to do is proceed to the back end of the Volcano as shown on this map.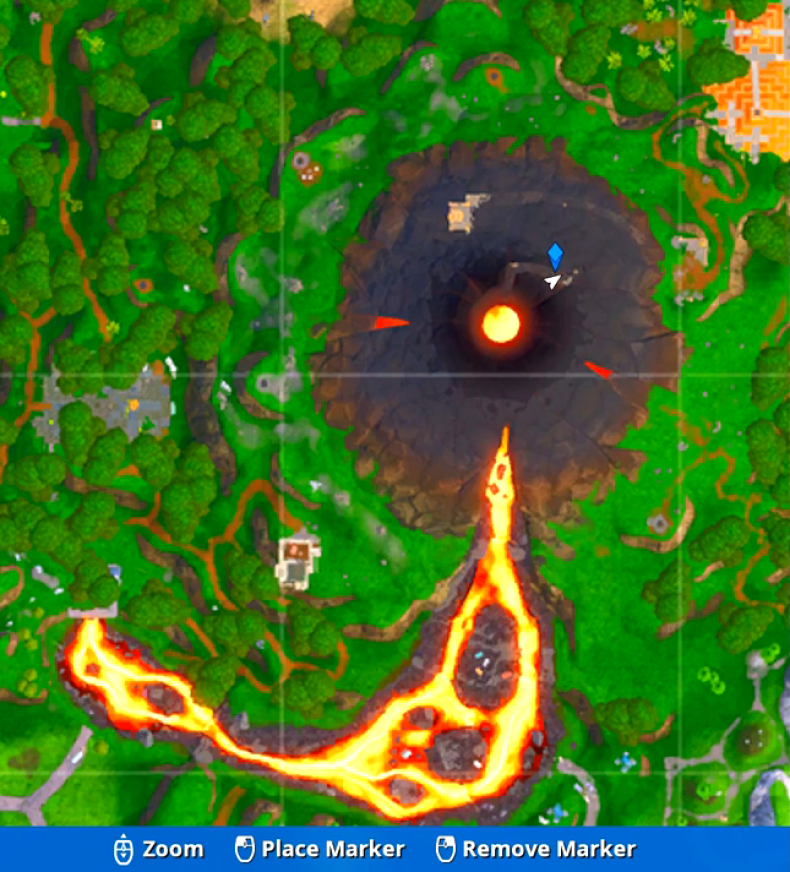 Just like on the Loading Screen, you'll see a path winding around the back of the hill. Along the way, you'll come to this torch. The Secret Banner should spawn there. That's all you need to know to solve the Week 4 Discovery Challenge in Fortnite.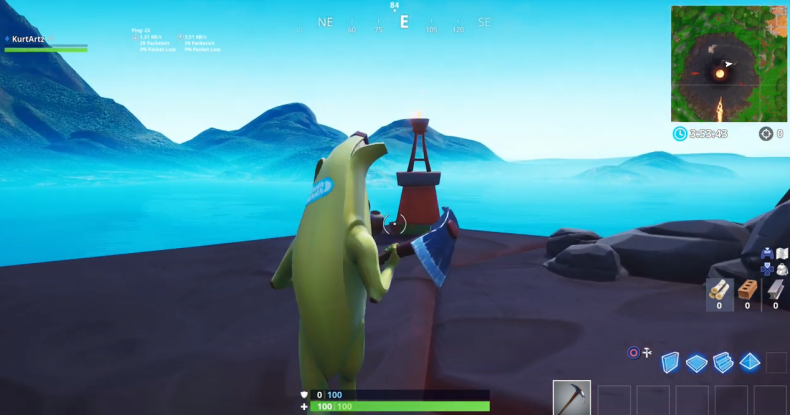 Fortnite is available on PS4, Xbox One, Switch, PC and mobile. The Week 4 Discovery Challenge is live on all platforms.
What are your thoughts on Fortnite's Week 4 Challenges? Were you able to find the Secret Banner? Tell us in the comments section!