'Fortnite' Week 4 Secret Battle Star Banner Location & Loading Screen
Fortnite 's Week 4 Challenges are live, and that means there's a new Secret Banner to find. While there was a Battle Star featured in last week's Hunting Party Challenge, Epic seems to be switching between stars and banners for Season 6. With that in mind, here's a guide to get everything done.
How to Unlock the Week 4 Hunting Party Secret Banner
Just like all Secret Battle Stars or Banners, this one requires you to complete all the Weekly Challenges for a given week. In case you missed them, here are the Week 4 Challenges with links to guides for the toughest ones.
Free Challenges
Use a Port-a-Fort or Port-a-Fortress in different matches (five)
Search an Ammo Box in different Named Locations (seven)
Ring the doorbell of a house with an opponent in different matches (three) [Hard] [Guide]
Battle Pass Challenges
Land at Greasy Grove (one)
Dance on top of a Clock Tower (one)
Get a score of three or more at different Shooting Galleries (five) [Hard] [Guide]
Eliminate opponents near any of the Corrupted Areas (three) [Hard]
Once you finish everything in the list above, you'll see this secret Loading Screen. In the back right area of the picture is a candlelit altar featuring a llama with a banner on its back. You need to find that llama to get the Secret Banner.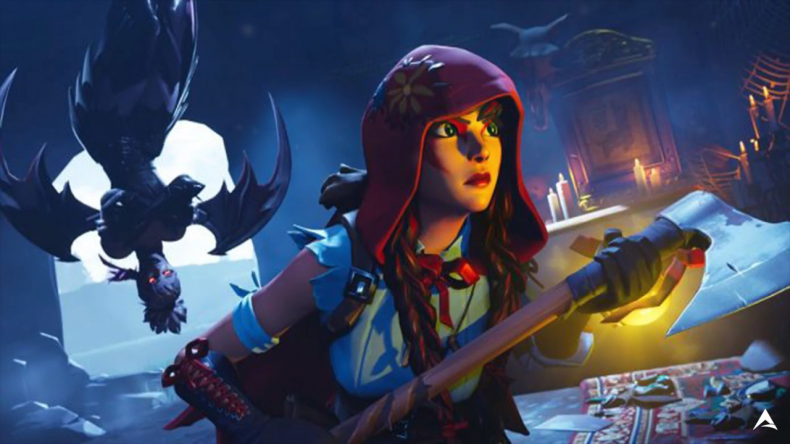 The Week 4 Secret Banner Location
The Secret Banner can be found on the back of the massive llama structure at the very northern tip of Flush Factory. Here's where the spot is on the map.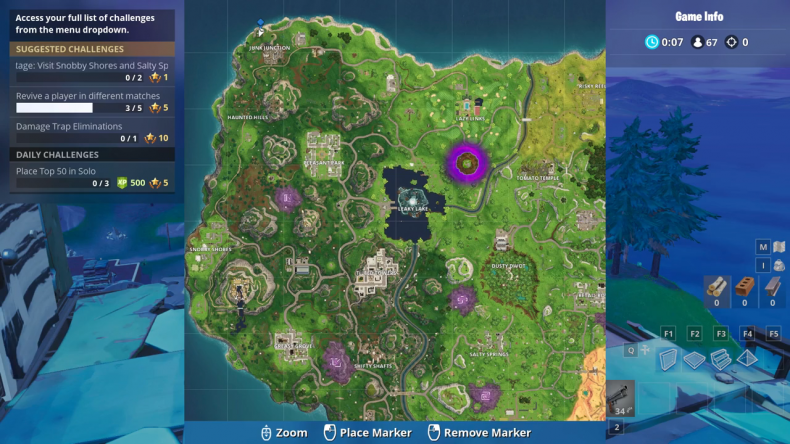 This is what the banner location looks like once you get there.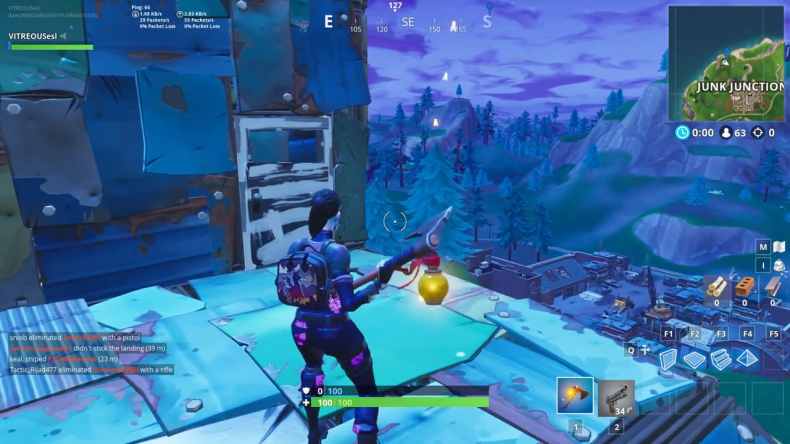 That's all you need to know about the Week 4 Hunting Party Challenge in Fortnite. Check back next week for a chance to find a Secret Battle Star.
Fortnite is available on PS4, Xbox One, Switch, PC and mobile.
Were you able to find the Secret Banner for Week 4 using the Loading Screen? Tell us in the comments section!