'Fortnite' Week 4 Secret Star Location - How to Find the Free Road Trip Tier
Fortnite Season 5 continues with a new Road Trip secret star location for Week 4. Below, we'll recap the most recent batch of Weekly Challenges, the latest loading screen and the hidden spot players must travel to in order to collect the secret Battle Star.
How to Unlock the Week 4 Road Trip Secret Star
Just like all past Road Trip Challenges, unlocking this players to complete every single Weekly Challenge for Week 4. In case you haven't checked in with Fortnite over the past few hours, here's the current list of challenges with links to relevant guides.
Free Challenges
Build Structures (250)
Jump through Flaming Hoops with a Shopping Cart or ATK (five) [Guide]
Eliminate players in Dusty Divot (three) [Hard]
Battle Pass Challenges
Deal damage with Sniper Rifles to opponents (500)
Search chests in Flush Factory (seven)
Search between a Gas Station, Soccer Pitch and Stunt Mountain [Hard] (Guide)
Once you complete all the free and Battle Pass Challenges, you'll see the loading screen shown below. In the back-right corner of the image is a camel drinking out of a cup next to a gold Battle Star. This image is the only clue you have to find the location of Week 4's Secret Star.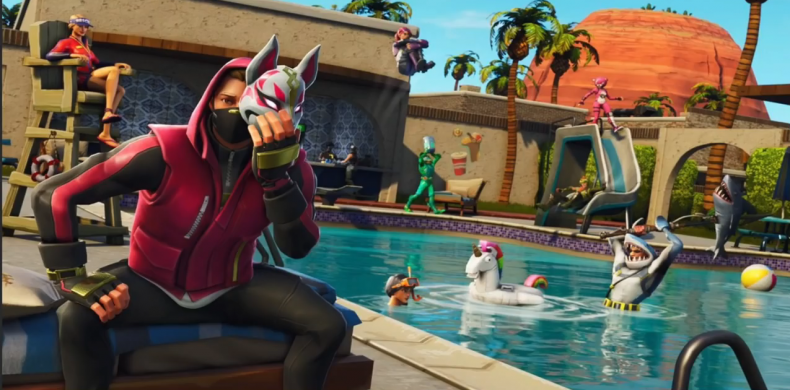 The Secret Battle Star Location for Week 4
Given that hint, the answer is pretty easy. Head to the Gas Station in Paradise Palms as marked on this map.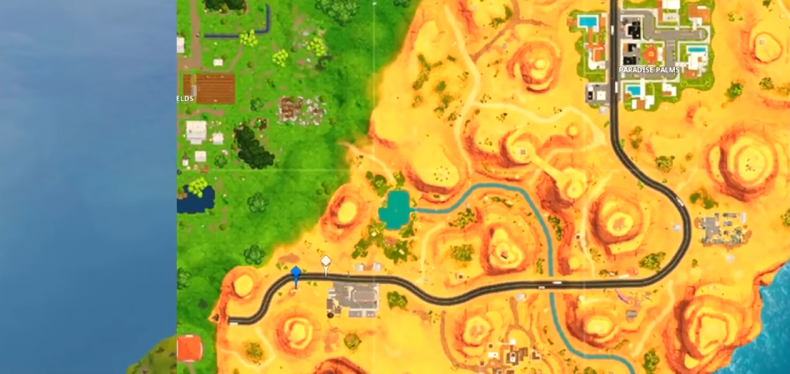 Right next to the station, you'll find a camel drinking out of a cup. The Battle Star will be waiting for you at that location.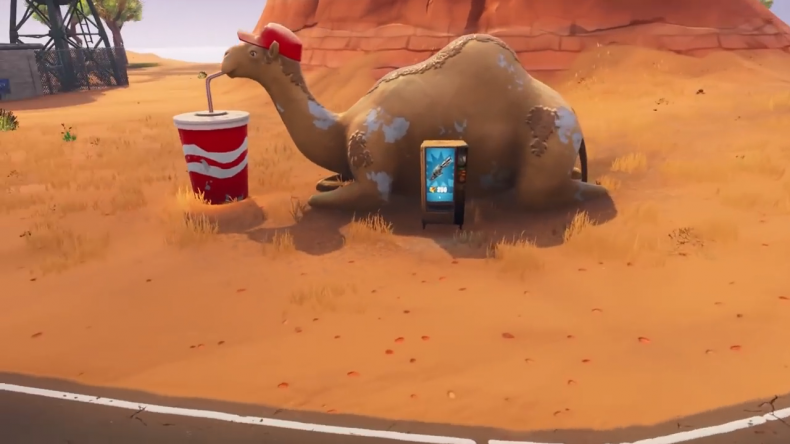 In case you're hoping to unlock the fully customized Drift and Ragnarok skins, you'll also find links to the previous Road Trip Challenges below.
Fortnite is in early access across PS4, Xbox One, Switch, PC and iOS.
What's your take on Fortnite's latest secret Battle Star? Have you completed all previous Road Trip Challenges? Tell us in the comments section!