'Fortnite' Week 5 Free Tier Location & Blockbuster Challenge Loading Screen
Fortnite Week 5 has officially begun, and that means you have one more chance to get a free tier for your Battle Pass. Just follow the tips in this guide, analyze the special loading screen and make your way to the secret Battle Star. There are only a few weeks until the final Blockbuster reward can be claimed, so it's more important than ever to finish this latest test.
HOW TO UNLOCK THE FREE WEEK 5 BLOCKBUSTER TIER
Like all previous Blockbuster Challenges, players must complete every Weekly Challenge for the first five weeks to see the hidden star. In case you missed the memo on the Week 5 Challenges that went live Wednesday morning, here's a quick recap of everything you must do.
Deal Damage with SMGs to opponents (500)
Search Chests in Dusty Divot (seven)
Use a Vending Machine [Guide]
Dance with others to raise the Disco Ball near Loot Lake [Guide]
Follow the Treasure Map found in Greasy Grove (Hard) [Guide]
Minigun or LMG Eliminations (two)
Eliminate opponents in Lucky Landing (three) [Hard]
Click the links above for guides to complete this week's toughest challenges.
Once you've done that, you'll see the secret loading screen shown below. It's pretty hard to see, but there's a small crab-like shape to the left of the guy jumping out of the helicopter with his Pickaxe drawn. That's the main clue leading you to the location.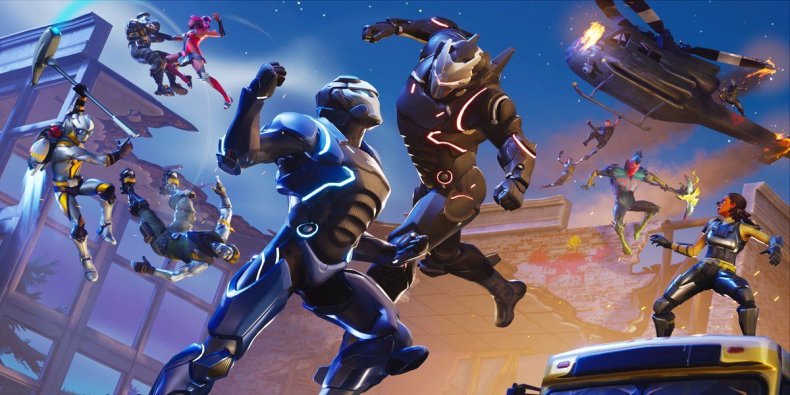 THE SECRET BATTLE STAR LOCATION FOR WEEK 5
The crab signifies that the secret Battle Star is hidden on top of the big wooden crab in Moisty Mire. It's marked on the map below, located at coordinate H10.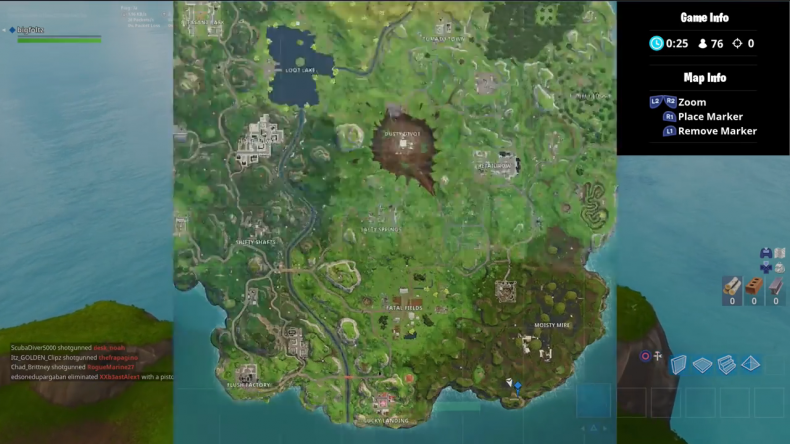 In case you need to see exactly what the location looks like, we've got a screenshot of that, too.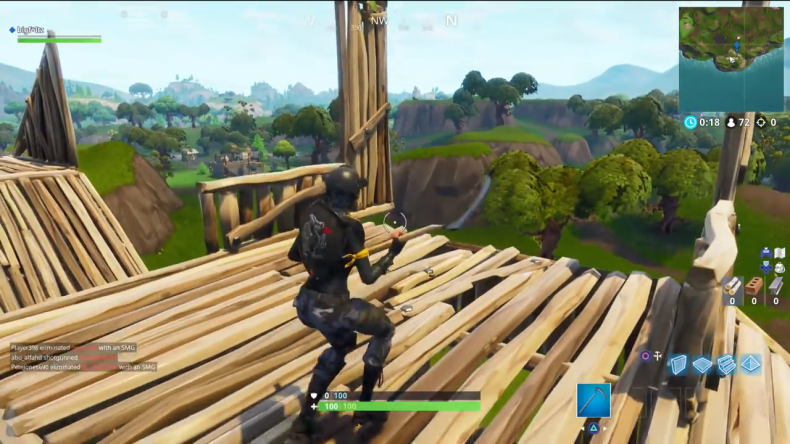 It's a tough grind to unlock the free tier, but those are all the steps to get there. Fortnite is available now on PS4, Xbox One, PC and iOS.
What are your thoughts on Fortnite's Week 5 Blockbuster Challenge? Were you able to get the free tier and unlock the loading screen? Tell us in the comments section!