'Fortnite' Week 5 Secret Battle Star Location & Discovery Loading Screen
Fortnite 's Week 5 Challenges are live, which means there's another Secret Battle Star up for grabs for those who complete them all. In this guide, we'll reveal the Secret Battle Star's location and explain how you should be analyzing the latest Discovery Loading Screen.
How to Unlock the Week 5 Discovery Secret Battle Star
Just like every other Secret Battle Star before this one, you must finish all the Weekly Challenges for a given week to unlock the Loading Screen that spawns it. Here's a recap of the Week 5 Challenges alongside links to relevant guides.
Free Challenges
Complete a lap of the Race Track in Happy Hamlet [Guide]
Deal damage with scoped weapons to opponents (2,000)
Search Chests in Paradise Palms or Shifty Shafts (seven)
Battle Pass Challenges
Get 15 bounces from a single throw with the Bouncy Ball toy [Guide]
Gain shields from

Mushrooms (50)
Small Shield Potions (100)
Shield Potions (100)

Use a Volcano vent, zipline and vehicle in a single match
Eliminate opponents at Pirate Camps (three) [Guide]
Once you get every challenge done, you'll unlock this Loading Screen. It's hard to see, but there's a faint Battle Star icon next to the second lava flow that's furthest in the background. You must head to that part of the map to get the Battle Star.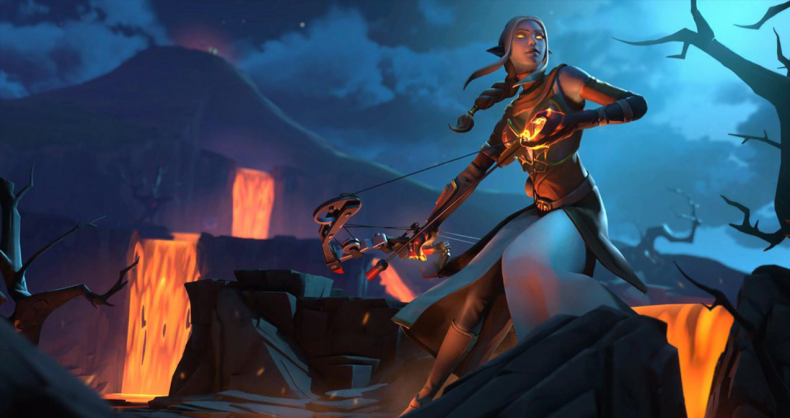 The Week 5 Secret Battle Star Location
Marked on the map below, go to this area of the Volcano. There, you'll see a bunch of lava flows like the ones featured in the Loading Screen.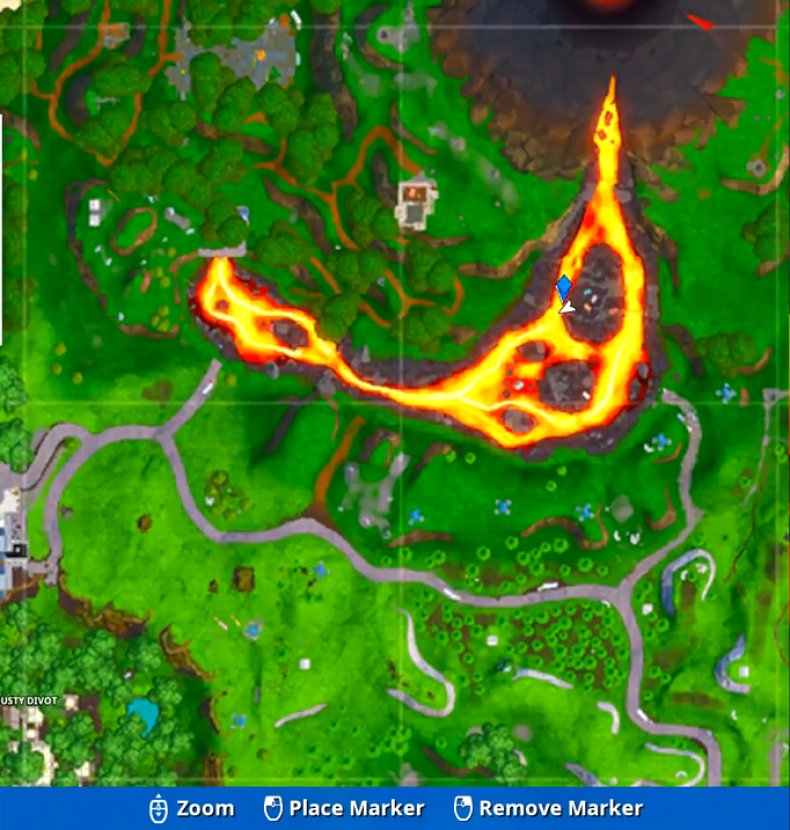 It's a bit difficult to pinpoint exactly where this Battle Star will appear, but it should be in this general area. That's all you need to know to find the Week 5 Discovery Secret Battle Star.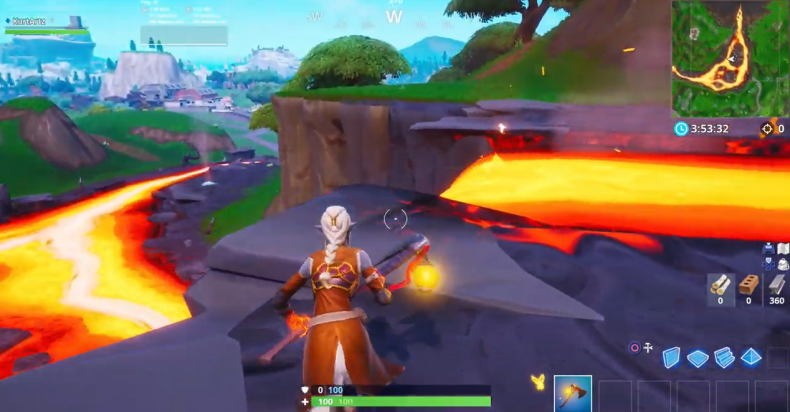 Fortnite is available on PS4, Xbox One, Switch, PC and mobile.
Were you able to find the Week 5 Secret Battle Star in Fortnite? What are your thoughts on the Week 5 Challenges? Tell us in the comments section!