'Fortnite' Week 5 Secret Battle Star Location & Snowfall Loading Screen
Fortnite 's Week 5 Challenges are officially live alongside another Snowfall Challenge. This week rewards Fortnite's best players with a Secret Battle Star, which may be critical to unlocking high-level skins at the end of the season. This guide tells you the location of the star and how you can use the latest Loading Screen to find it.
How to Unlock the Week 5 Snowfall Secret Battle Star
Like every Secret Battle Star before it, this one requires you to complete all free and Battle Pass Challenges for the current week. In case you're still getting caught up on Week 5, here's a recap of the challenges alongside links to relevant guides.
Free Challenges
Deal damage to opponent's structures (5,000)
Dance on top of a: [Guide]

Water Tower
Ranger Tower
Air Traffic Control Tower

Eliminate an opponent from closer than 5m away
Battle Pass Challenges
Suppressed Weapon Eliminations (three)
Search Chests in Wailing Woods or Paradise Palms (seven)
Search between a Giant Rock Man, a Crowned Tomato and an Encircled Tree [Guide]
Land at:

Polar Peak
Fatal Fields
Tomato Temple
Loot Lake
Snobby Shores
Once you finish all these tasks, you'll unlock this special Loading Screen. It features Grog having a tea party with some of his friends. In the top left of the image you'll see Grog's hut with a Battle Star icon on top. That's where you need to go.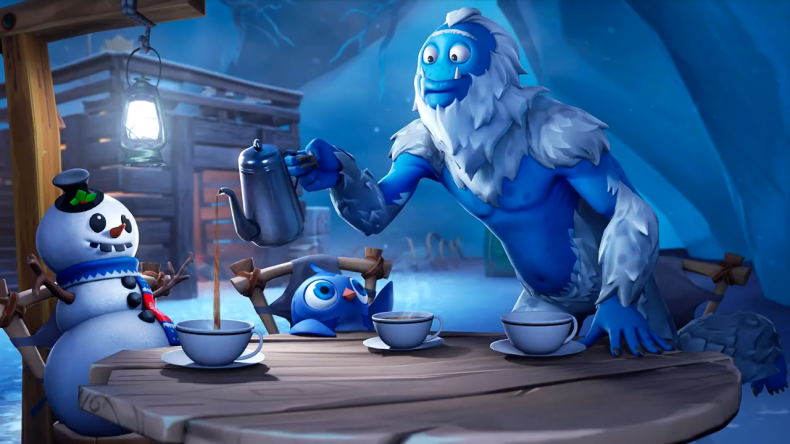 The Week 5 Secret Battle Star Location
Grog's domain is hidden underground southeast of Polar Peak and southwest of Frosty Flights. As seen on the map below, there's a suspicious circle of pine trees.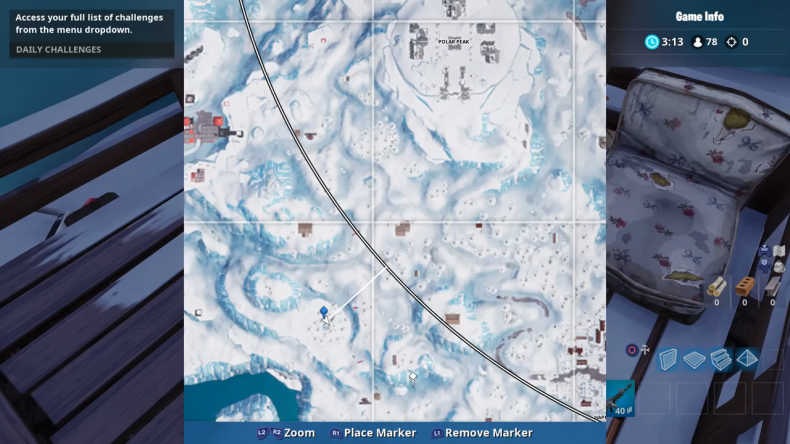 In the center of those trees is a hole in the ice.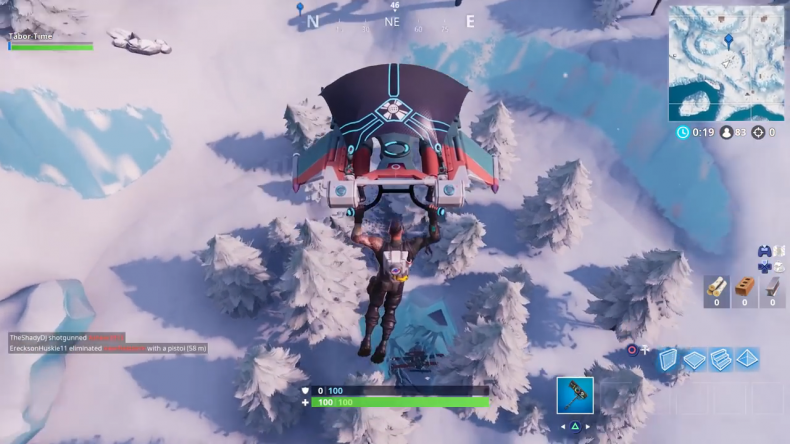 Drop down through that hole, and you'll land right on top of Grog's hut. If you've done all the Week 5 Challenges, the Secret Battle Star will be waiting for you there.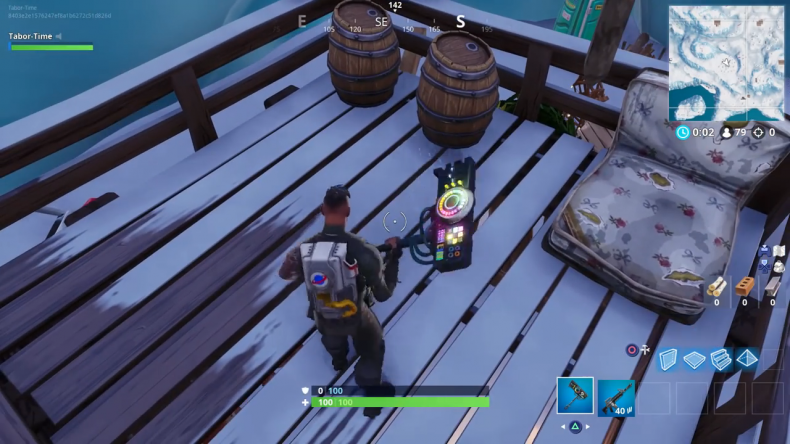 Fortnite is available on PS4, Xbox One, Switch, PC and mobile. The Secret Battle Star location is the same on all platforms.
Were you able to find the Week 5 Secret Battle Star? What are your thoughts on the latest Loading Screen? Tell us in the comments section!