'Fortnite' Week 6 Find Secret Banner Location & Discovery Loading Screen
Fortnite 's Week 6 Challenges are live, which means there's another Secret Banner for the game's biggest fans to collect. In this guide, we'll recap the Week 6 Challenges and explain how to analyze the special Loading Screen once you get them done.
How to find the Secret Banner in Loading Screen 6
True to the tradition of Secret Banners and Secret Battle Stars in Fortnite, the Secret Banner for Week 6 mandates that players complete all the Week 6 Challenges. In case you missed the news, we've listed them below alongside links to relevant guides.
Free Challenges
Visit the five highest elevations on the Island (five) [Guide]
Visit a Wooden Rabbit, Stone Pig and Metal Llama (one) [Guide]
Eliminate opponents at Lazy Lagoon or Frosty Flights (three)
Battle Pass Challenges
Search where the knife points on the Treasure Map loading screen (one) [Guide]
Land At

Fatal Fields
Lazy Lagoon
Shifty Shafts
Frosty Flights
Sunny Steps

Use different throwable items in a single match (two)
Get an elimination with the Flint-Knock Pistol or Boom Bow (one)
Once you complete all these challenges, you'll see this Loading Screen featuring Hybrid trying to steal a skeleton key. Look closely at the key, and you'll see that its top is engraved with a banner icon. On the key's handle is a set of coordinates: E2, E3, F2 and F3. That's where you need to go to find the Secret Banner.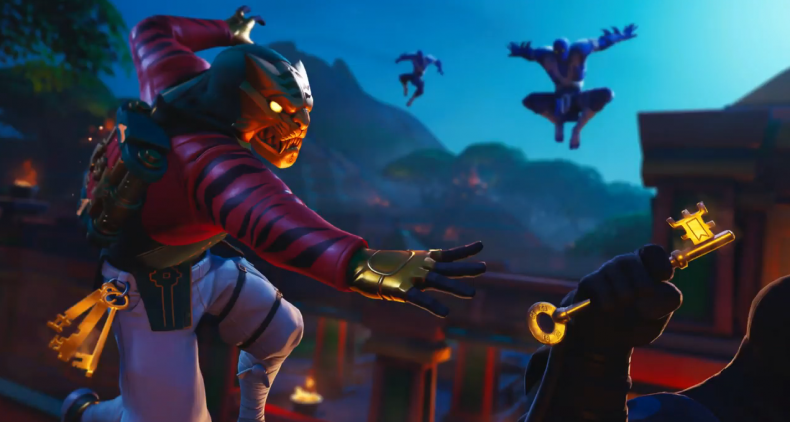 Where is the Secret Banner for Week 6?
Head to the spot marked by the four coordinates listed above. Here's what it looks like on the Battle Royale map. As you can see, it's in the brush to the west of Lazy Lagoon near a Pirate Camp.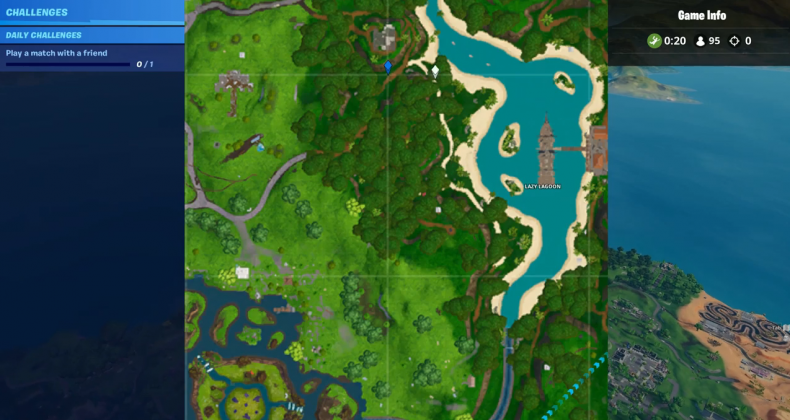 This is what the spot looks like once you land there. That's all you need to know about Fortnite's Week 6 Discovery Secret Banner.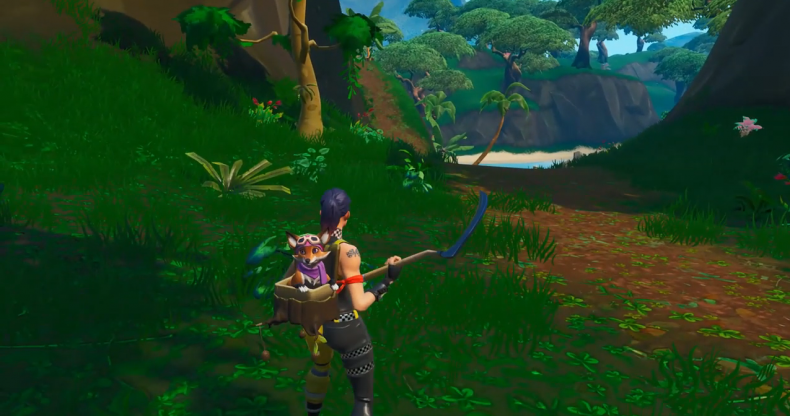 Fortnite is available on PS4, Xbox One, Switch, PC and mobile.
What are your thoughts on Fortnite's Week 6 Challenges? Were you able to find the latest Secret Banner? Tell us in the comments section!