Fortnite Season 5 continues with yet another Secret Battle Star to find in Week 6. In this short guide, we'll recap this week's challenges, analyze the special loading screen and point you toward the location of the hidden star.
How to Unlock the Week 6 Road Trip Secret Battle Star
As always, players must complete this week's batch of Weekly Challenges in order for the Battle Star to appear on the map. For those who haven't seen the challenges yet, we've listed them below alongside links to relevant guides.
Free Challenges
Deal headshot damage to opponents (500)
Harvest building resources with a pickaxe (3,000)
Search where the Stone Heads are facing (Hard) [Guide]
Battle Pass Challenges
Search Chests in lonely Lodge (seven)
Complete timed trials (five) [Guide]
Minigun or Light Machine Gun Eliminations (two)) [Hard]
Eliminate opponents in Tilted Towers (three) [Hard]
Once you've completed all these tasks, you'll see the loading screen shown below. Drift and Brite Bomber are chilling at the drive-in. This time the clue revolves around the red flatbed truck parked in the front row. There's a faded Battle Star icon on the truck's rear window.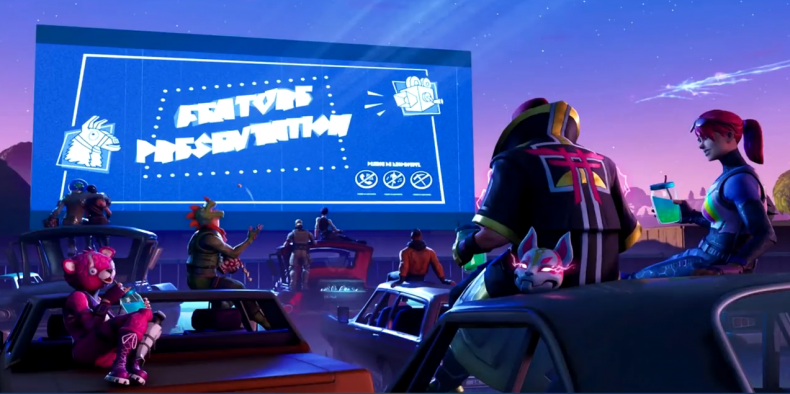 The Secret Battle Star Location for Week 6
With this clue in mind, the exact location of the Secret Battle Star is pretty simple to find. Just head to the big projector screen at Risky Reels and look for the same truck parked in the front row. It's marked here on the map.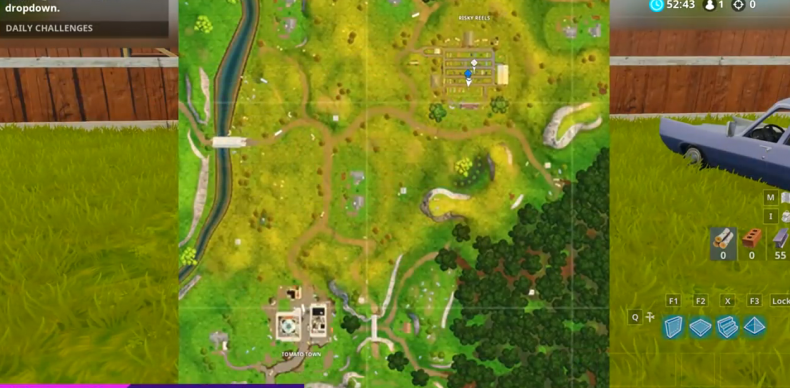 The secret star is sitting on the bed of the truck. Special thanks to YouTube's OmniPie for helping us with this guide.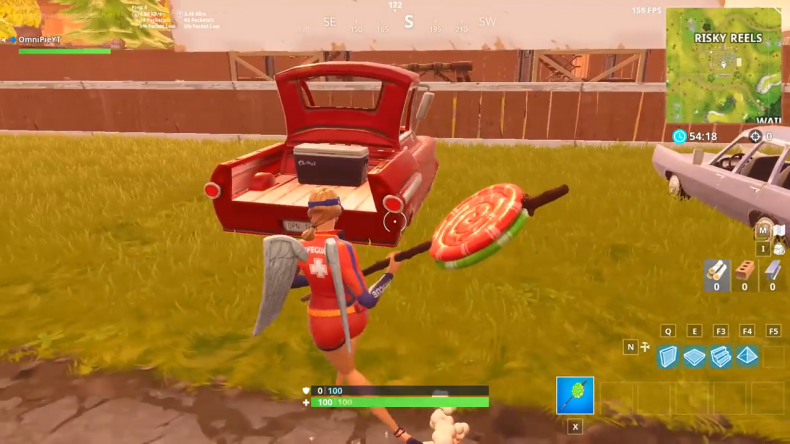 That's all there is to know about this week's Road Trip Challenge, but be sure to check out our previous guides if you want to unlock those fully customized Drift and Ragnarok skins.
Fortnite is in early access across PS4, Xbox One, Switch, PC and mobile.
Were you able to get this week's hidden Battle Star? Which Loading Screen has been your favorite so far? Tell us in the comments section!