'Fortnite' Week 7 Find Secret Battle Star Location & Discovery Loading Screen
Fortnite 's Week 7 Challenges just went live, and that means another Secret Battle Star is up for grabs. In this guide, we'll recap the challenges and show you how to analyze the seventh Loading Screen to reveal the hidden treasure you seek.
How to find the Secret Battle Star in Loading Screen #7
Just like every Secret Battle Star before this one, the Week 7 star can be found after completing the latest batch of Weekly Challenges. For those who missed the news, here's a recap of the challenges alongside links to relevant guides.
Free Challenges
Deall damage with a Pickaxe to opponents (100)
Visit Pirate Camps in a single match (three) [Guide]
Visit...and...in a single match

Junk Junction and the Block
Plesant Park and Dusty Divot
Happy Hamlet and Snobby Shores
Battle Pass Challenges
Deal damage from above (500)
Search Chests at Loot Lake or Snobby Shores (seven)
Deal damage while riding a Zipline (one) [Guide]

Deal damage to players riding the Zipline (one)

Eliminate opponents in different named locations (five)
Once you complete these tasks, the following Loading Screen will be unlocked. As you can see, Luxe appears to have found some buried treasure. When it comes to analyzing the image, though, the main secret involves the faint scratch marks on the wall near the top of the mountain of gold.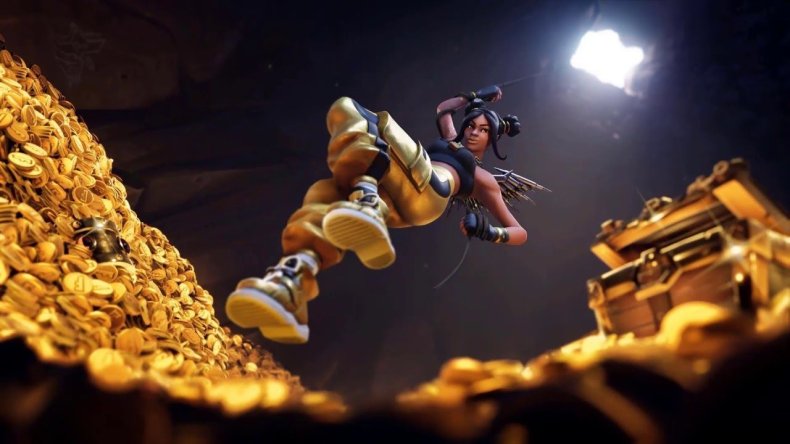 Turn the image upside down, and you'll see what's clearly a Wooden Rabbit with a Battle Star on its back. So, players need to head to the Wooden Rabbit to collect their goods.

Where is the Secret Battle Star for Week 7?
Just like in the Week 6 Challenges, the Wooden Rabbit can be found on the coast north of Snobby Shores. The location of the Secret Battle Star is marked on the map below.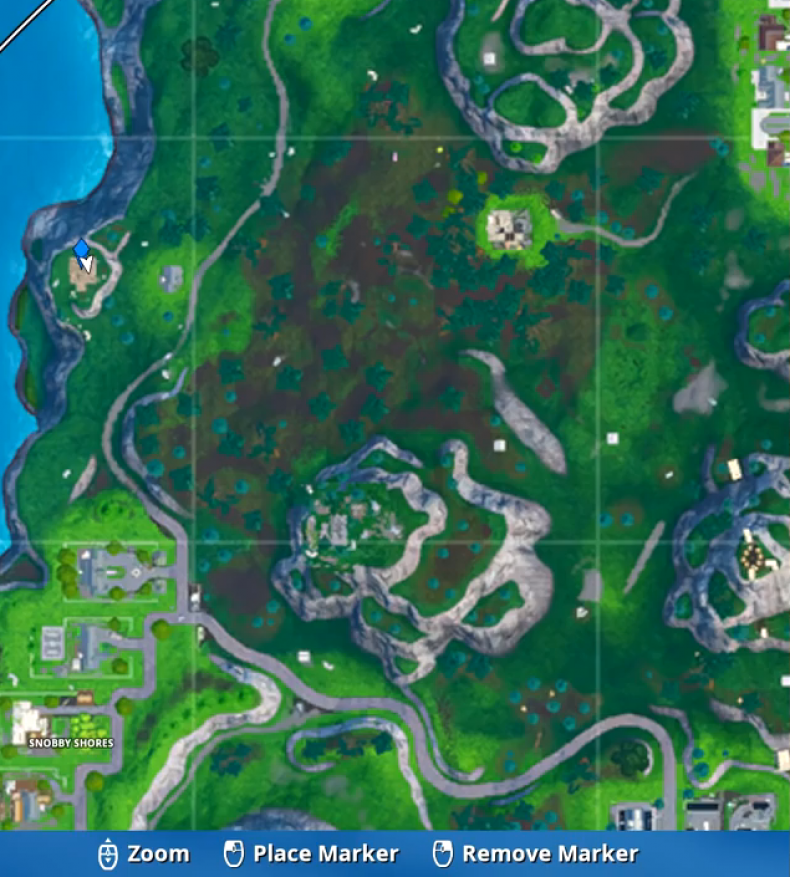 For those who haven't seen the Wooden Rabbit before, this is what it looks like. The Battle Star should be somewhere on the outside of the rabbit, but it's possible it may spawn inside too. Just search the structure and you should have no problem finding it. That's all you need to know about the Secret Battle Star for Week 7 of Season 8.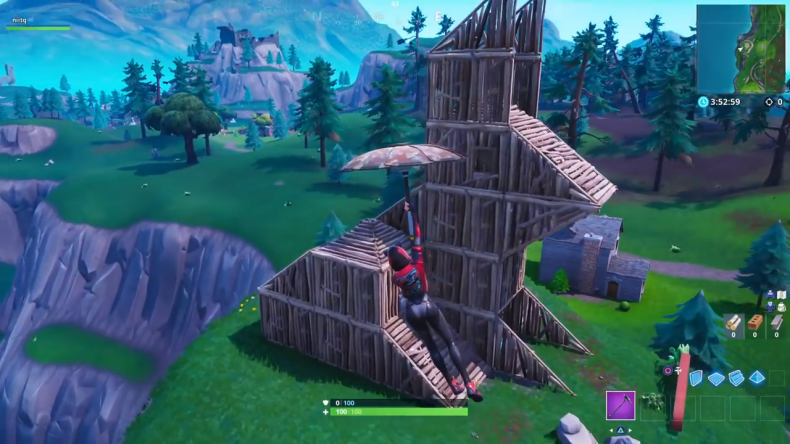 Fortnite is available now on PS4, Xbox One, Switch, PC and mobile. The Week 7 Challenges are live now.
What's your take on the Week 7 Secret Battle Star location? Were you stumped by Loading Screen #7? Tell us in the comments section!